New Spy Shots of the Chery @Ant electric mini car, scheduled for launch on the Chinese car market in the fourth quarter. It looks hop enough with two-tone paint, yellow headlights, fake vents in the bumper, and sporty wheels with red brakes.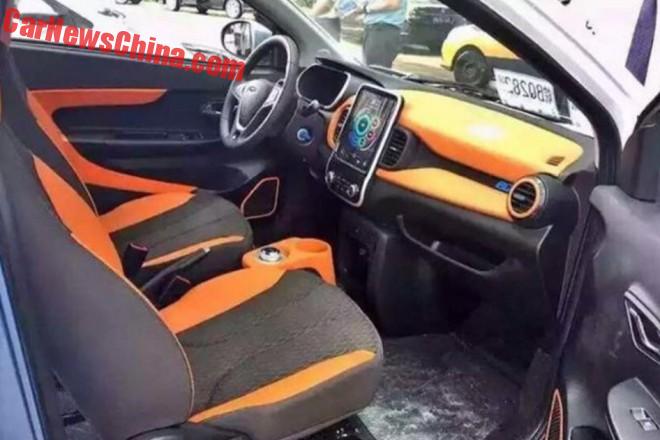 The interior is even better. Orange over black with a shiny gear selector and a large touch screen in the middle. Only letdown is the steering wheel which looks a tad too old fashioned.
The @Ant, code named S51, will be powered by a 41hp electric motor. Other specs are yet unknown.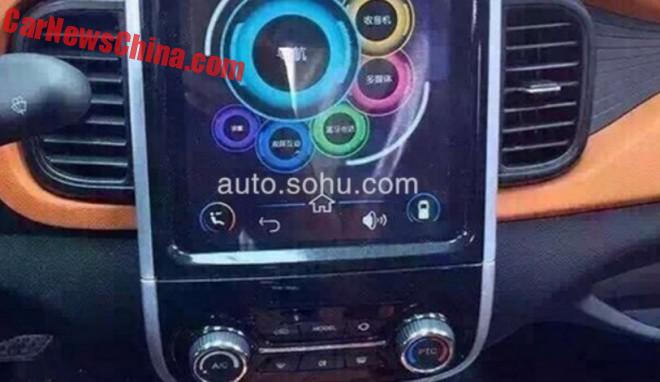 The graphics look great will all sorts of shiny circles for the various functions.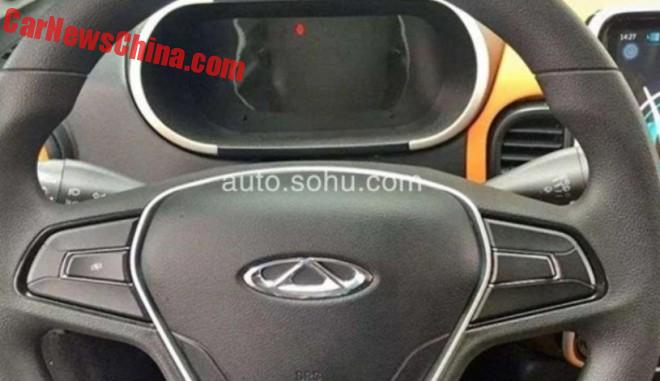 Instrument panel is digital too but rather small.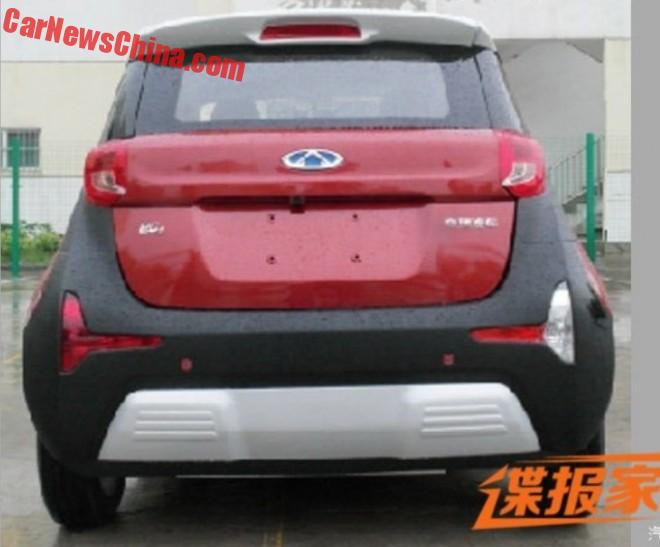 Rear end looks like pie, layers wide below and narrow up. Not the best part of the design.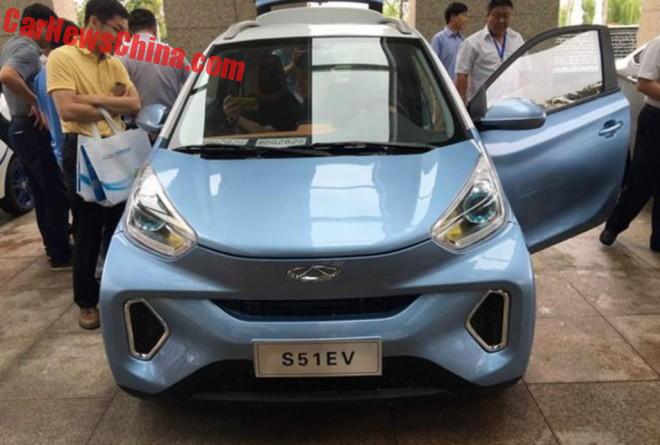 Front is much better. The @Ant was seen at a Chery dealer day. We expect more photos very soon…