The all new Chevrolet Equinox will be manufactured in China. Manufacturing is set to start mid-next year with a launch on the Chinese car market in Q3. The Equinox will be made by the long running Shanghai-GM joint venture. It is the first time GM brings the Equinox name to China.
Price will range from 190.000 to 230.000 yuan ($28.000 – 34.000). That will position the Equinox just above the Chevrolet Captiva, which sells for 180.000 to 210.000 yuan. It is yet unclear whether the Equinox will replace the Captiva completely or if they will be sold alongside each other. This being China we expect that the Captive will continue for a couple of year for a discounted price.
The Equinox will be available with two engines: a 1.5 turbo with 170 hp and a 2.0 turbo with 252hp, both mated to a nine-speed automatic 'box.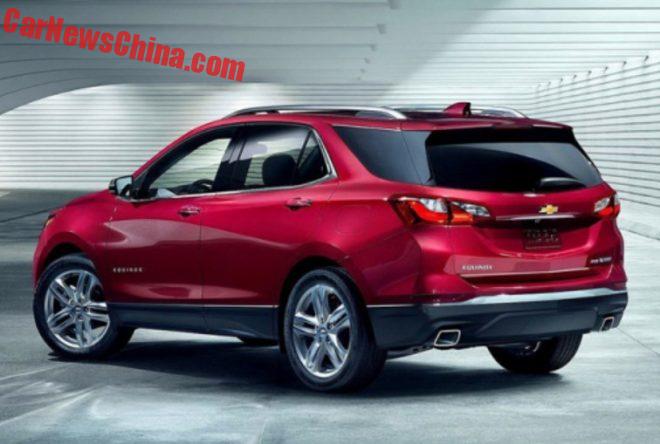 In China the Equinox will compete with cars such as the Volkswagen Tiguan, Honda CR-V, and Toyota RAV4. The Equinox seats five. GM is said to be considering a China-only seven-seat L version, but whether it will see production is yet unsure.