The new Honda Gienia has been launched on the Chinese car market. Design is daring. It is basically a mini Honda Crosstour complete with a liftback tailgate. The front is dressed up with a heavy shiny bar running from the lights to the lower bumper. The wheels are impossibly small. And it has a girl's name. The Chinese name is Jingrui (竞瑞), which sounds quite female as well.
Very nice profile and I like the surfacing on the sides. But it really needs bigger wheels.
The Honda Gienia is made in China by the Dongfeng-Honda joint venture. It is based on the same platform as the Honda Greiz, which is a sedan.
The Gienia is powered by a 1.5 liter four-cylinder petrol engine with 131hp and 155nm, mated to a five-speed manual or a CVT.
Price starts at 89.900 yuan and ends at 127.900 yuan, positioning the Gienia at the high end of the cheap-compact sedan segment.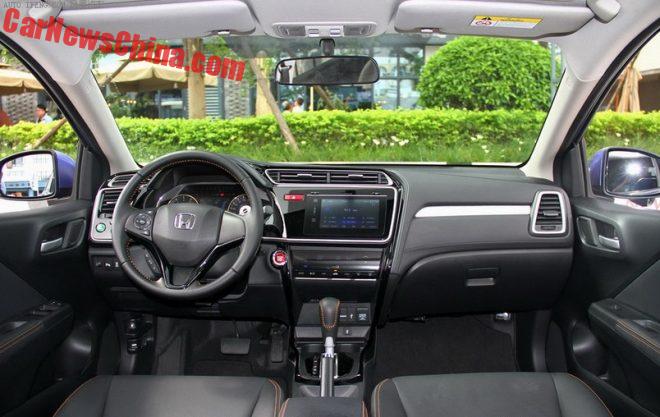 The interior looks good although the color scheme is a tad too dark, and the CVT shifter is a few tads too large.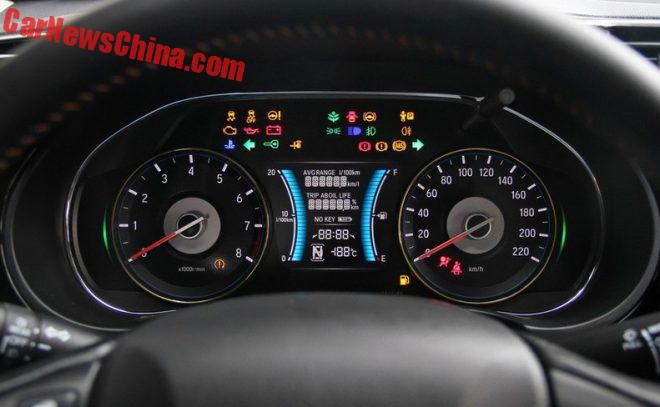 Analogue dials with a small TFT in between.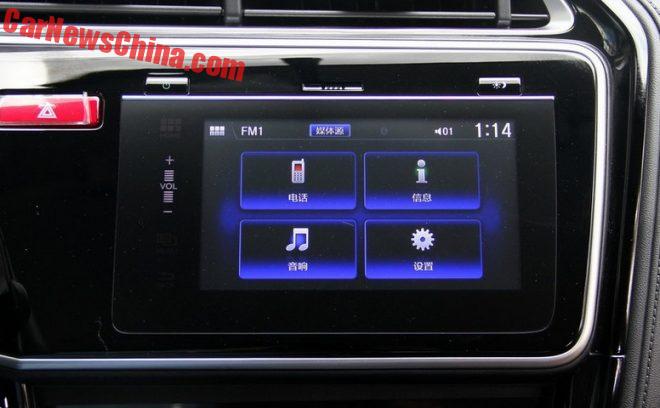 A mid sized touch screen, with the alarm button alarmingly nearby.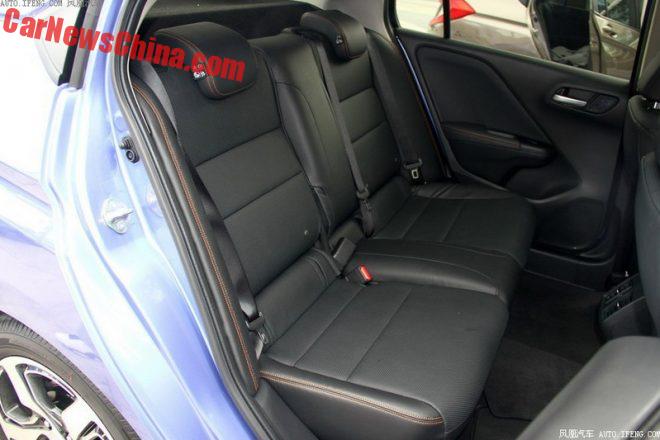 More gray in the back. Just enough space for two adults and a small child.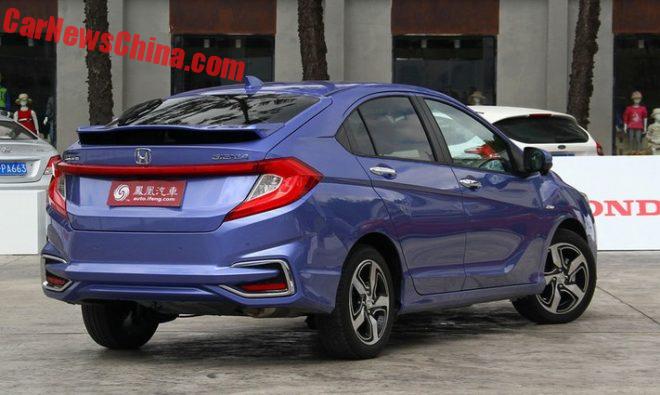 The rear is very good with fiery red lights and a racy spoiler.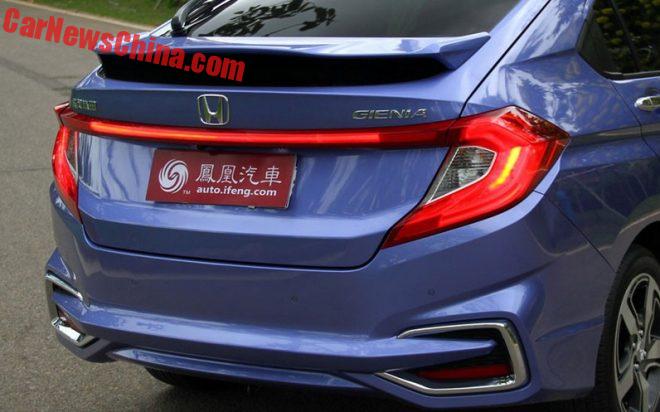 Won't help the view from inside-out. Beauty always has a price…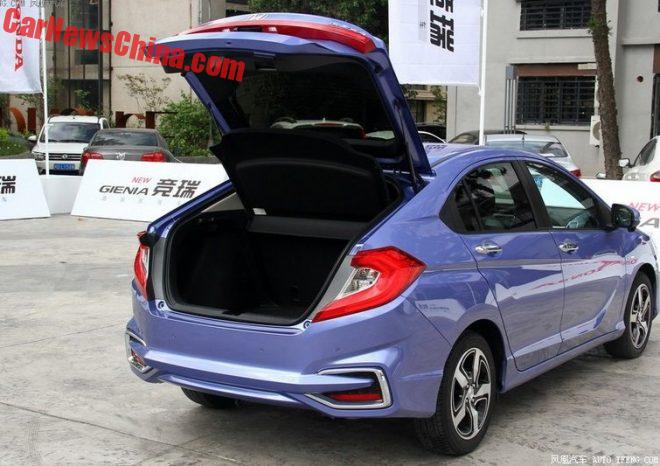 Liftback!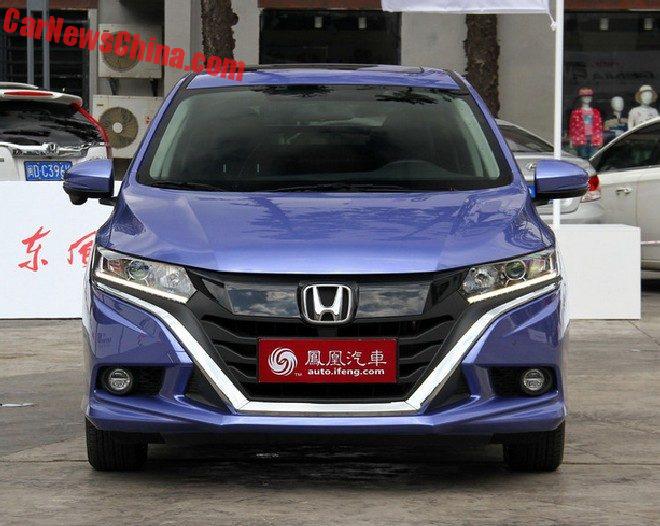 Good grille.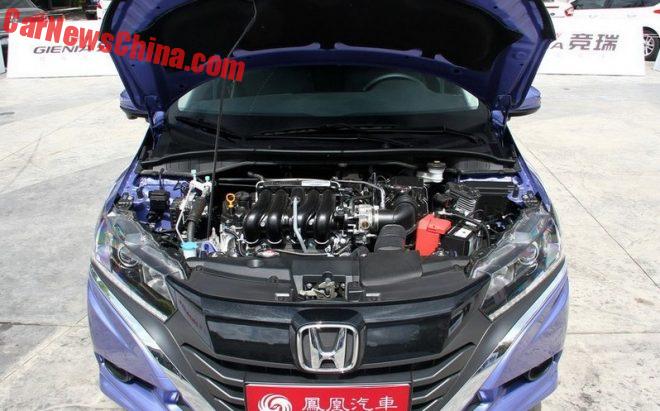 Oh no. This is horrible. Honda didn't bother, at all, to cover the engine bay. This looks so unfinished and poor. Even the smallest Chinese car makers design very neat covers these days. Why can't Honda?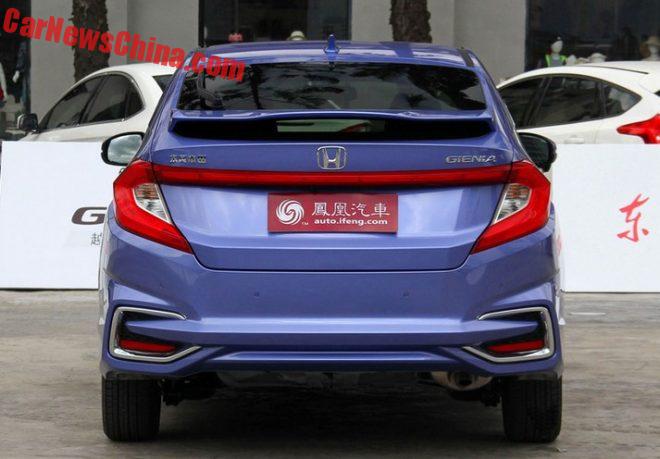 The spoiler is nice again but sadly there is some more horror, and that is the exhaust pipe. The muffler is far too visible there. This too looks unfinished and poor. Most car makers neatly hide the muffler behind the bumper, and stick the pipe through a trendy tip. Honda doesn't, they just hang it all out there.