The first Spy Shots of the interior of the upcoming Geely Emgrand Mini, and it looks very impressive with a digital instrument panel and a giant horizontally orientated touch screen in the middle. The car on the photos is likely an automatic; it has a drive selector and flappy paddles behind the steering wheel.
The panel is not very large. Paddle seems to be made of plastic in painted in silver. Steering wheel with a sporty flat bottom.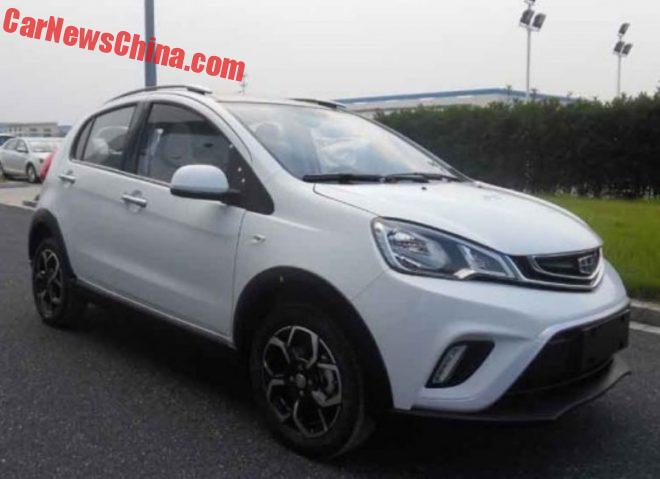 Earlier spy shot of the exterior. The Geely Emgrand Mini is the successor of the Geely Panda. It is not an entirely new car, but basically an extensive facelift with anew front and rear and a new dash. Platform and engines will be the same.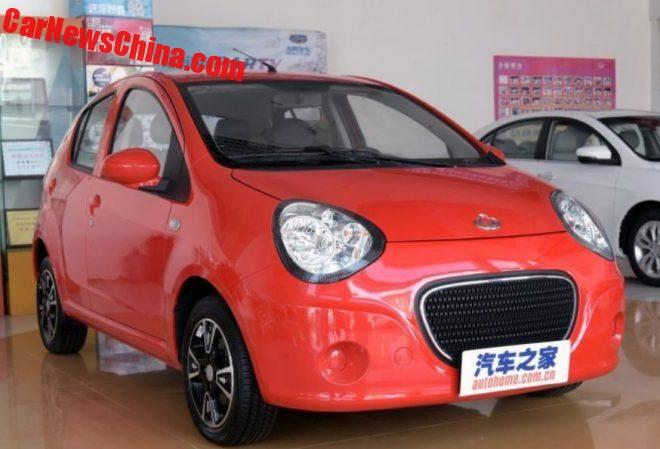 The Geely Panda. Called the Panda because it looked like a panda. It was first sold under the GLEagle brand, then moved to the Geely brand, while keeping its GLEagle badges.
The new Emgrand Mini gets the new Geely badge, which used to be the badge of the Emgrand brand, which is no longer a brand, or a sub-brand, but a line of automobiles under the Geely brand. Copy?
Price for the Panda ranges from 36.900 yuan to 49.900 yuan, but prices will go down fast over the next two months as the Emgrand Mini closes in. Engines: 68hp 1.0 and a 94hp 1.5.
The engines will continue in the Emgrand Mini. Price range will go up a little bit, especially for that new fancy variant with a flappy paddle automatic.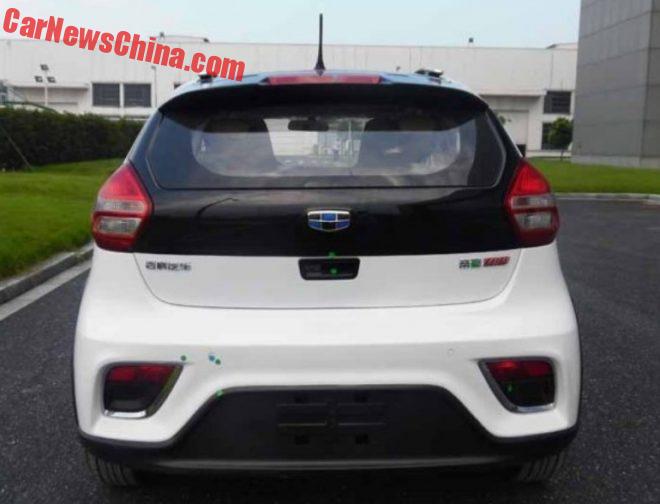 Two-tone rear end is interesting. Shiny bits around the fog lights, and a big black bumper part.