This is the new Maxus T60, a stylish looking double cab pickup truck for China. It will have its public debut on the Guangzhou Auto Show on Friday and launch on the Chinese car market in March 2017. The T60 features in impressive shiny grille, shiny mirrors, heavy-load rood rails, and… tiny narrow wheels.
Maxus is a brand under the Shanghai Automotive Industry Corporation (SAIC), the company that also owns the MG and Roewe brands. SAIC bought Maxus from the British LDV Group in 2010. The Maxus V80 was launched in China in September 2011, and the Maxus G10 followed in 2014. Earlier this year the brand debuted the D90, a concept previewing an SUV.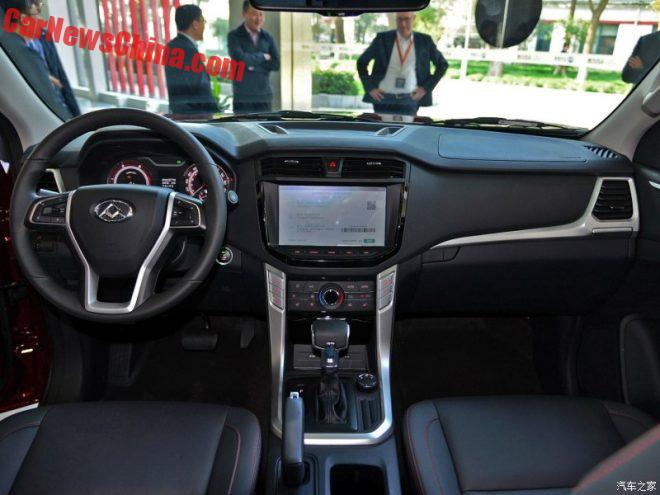 The T60 is aimed at the high end of the pickup truck market and the cabin clearly shows. The infotainment system will run on a variant of the YunOS For Cars operating system, developed by Alibaba. YunOS debuted in the Roewe RX5.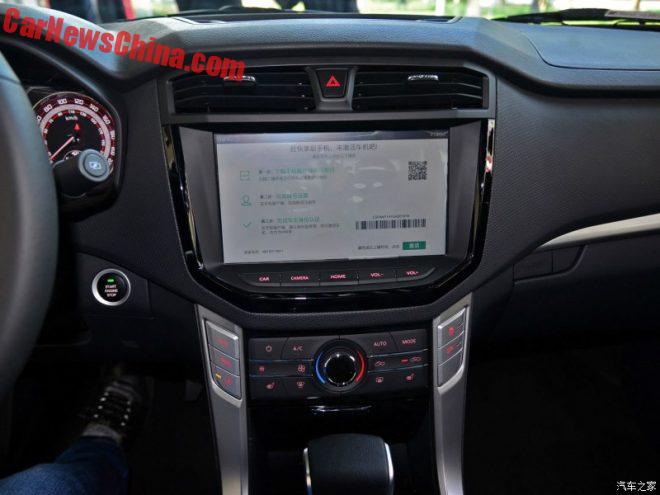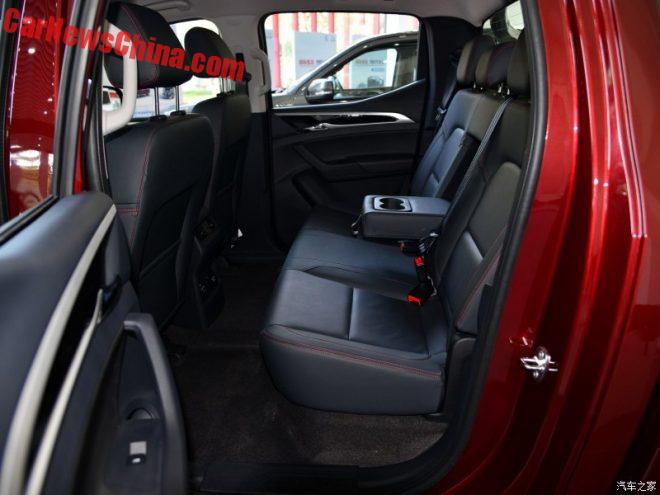 The passengers in the rear got an armrest with cup holders. Very fancy for a workhorse, but the arm rest seems to sit strangely high up in the bench, about 20 centimeters above the seats. That doesn't look very comfortable…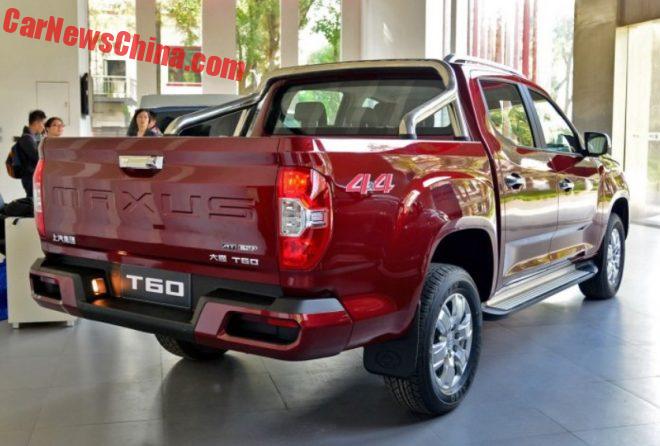 Side boards are cool, rear bumper very modern-ish for a pickup truck. The 4×4 stickers however are positively 1985,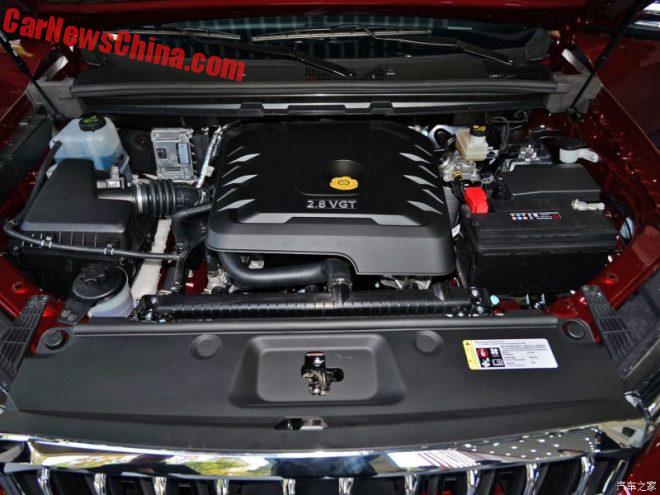 There will be three engines available: a a 1.8 petrol with 133hp, a 2.0 petrol with a yet unknown output, and a 2.8 turbo diesel with 150hp and 360nm. 'Boxes: 5MT, 6MT, and 6AT. The base models will be RWD, the high enders 4×4.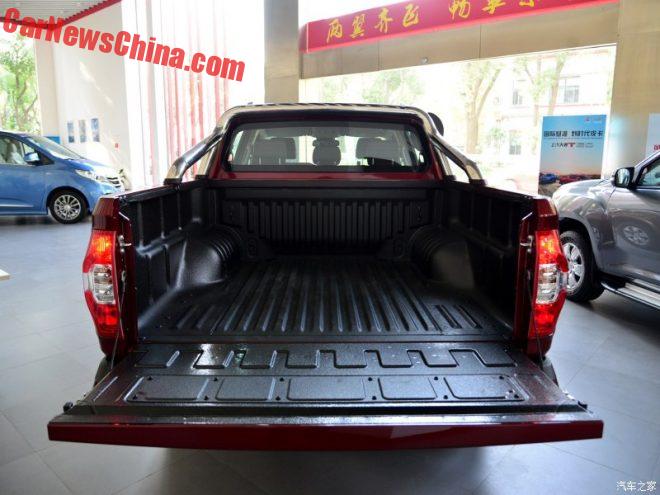 That's a proper bed. Maxus G10 on the left in the background.
There is still space for an even bigger logo.