The Maxus Territory is a hardcore body-on-frame SUV from SAIC, launched in China on the same day as the BAIC BJ60. These two off-roaders surely will become furious rivals. The Territory offers a 2-liter ICE for 218 hp, part-time 4WD, and a price tag of 259,800 RMB (36,300 USD).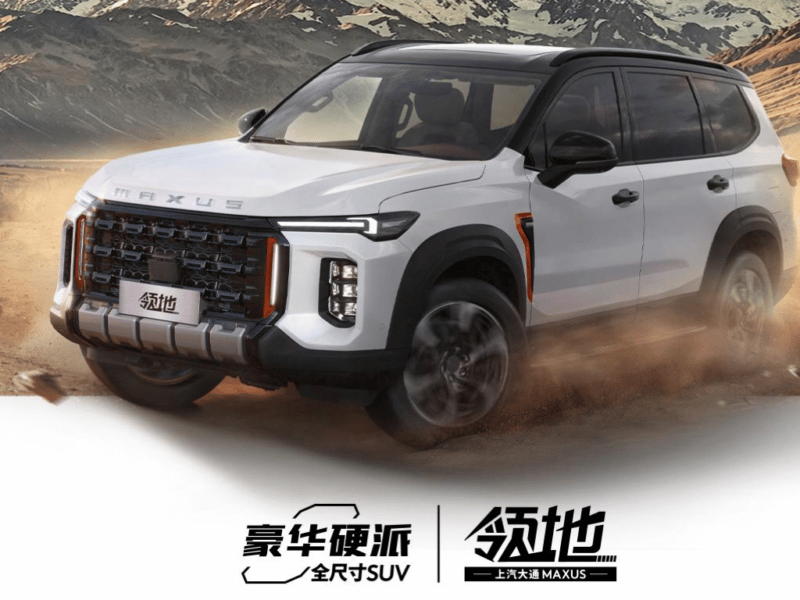 First, let's talk a little about the name of the Maxus Territory. In some previous articles, we called this vehicle 'Lingdi'. It was just a transliteration of its Chinese name '领地' that means 'territory'. But later, we decided to carefully use the translation of its name, because it is clearer and sounds better. So, please welcome the Maxus Territory.
Briefly About Former British Brand Maxus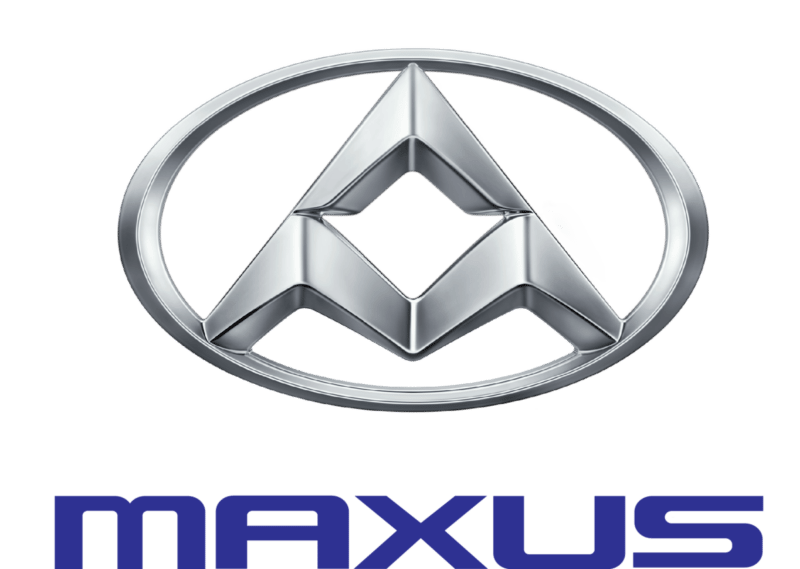 Initially, Maxus brand was founded under the name LDV Group as a British van manufacturer in 1993. It had a bumpy ride through the years. In 2006, it changed owners from Rover and Leyland DAF to Russian GAZ. Then it moved into the hands of Eco Concept and ended up under Chinese SAIC in 2010. If you wonder what is the origin of 'Maxus' name, it derives from a range of vans, introduced in 2004. Anyway, now Maxus is a Chinese brand. It produces a lot of crossovers, vans, and pickup trucks.
'Territory of styling'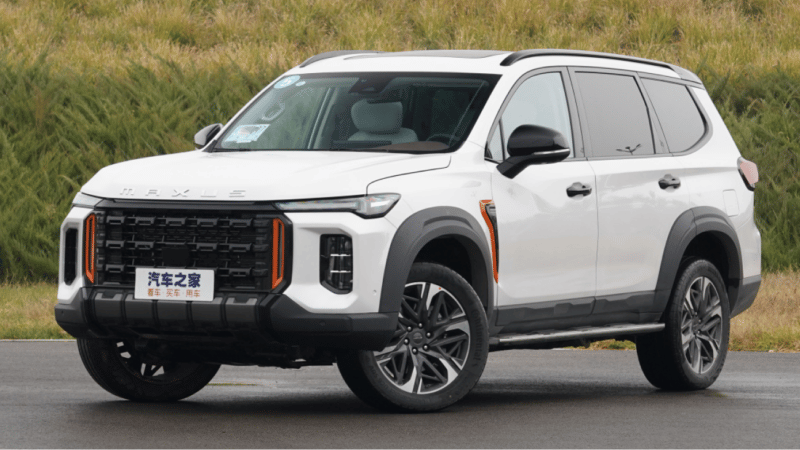 As mentioned, the Maxus Territory is a body-on-frame SUV. It is based in the Maxus T90 pickup truck. As a result, these two vehicles have also got some similar styling elements such as a large grille, wide wheel arches, sharp running lights, and high beams mounted in a front bumper. We should also mention that Maxus already has one more off-road SUV called D90 Pro. Its platform, dimensions and powertrain are similar to the Territory. But in terms of exterior, the D90 Pro looks like a family SUV, while the Territory is positioned like a hardcore off-roader.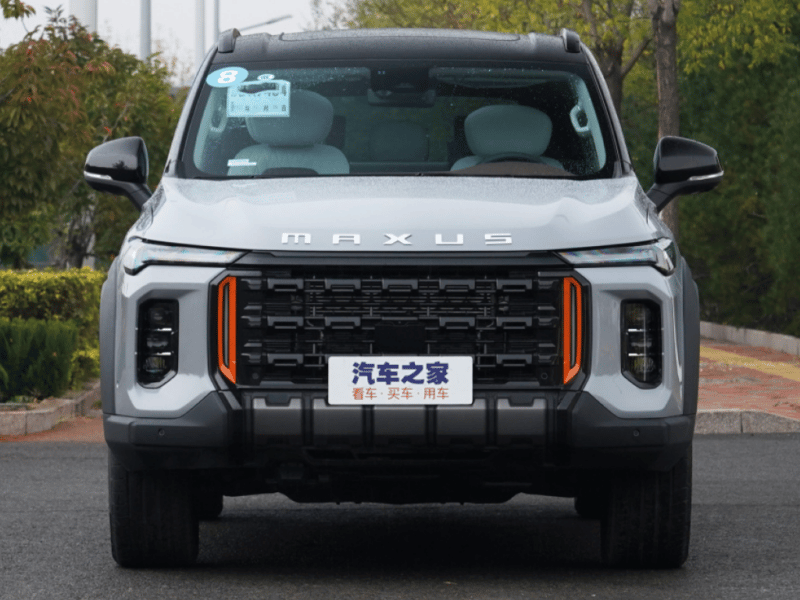 In terms of sizing, the dimensions of the Maxus Territory are 5046/2016/1876 mm with a wheelbase of 2950 mm. For a comparison, the Territory is 6 mm longer, 61 mm wider, and 49 mm lower than the BAIC BJ60. From the side, you may notice that the Territory has also got a decent road clearance. It reaches 230 mm with approach and departure angles of 28 and 26 degrees, respectively. And, in comparison with the BJ60, the Territory hasn't got low connected suspension arms. So it looks like it will have better off-road capabilities.
Bland Interior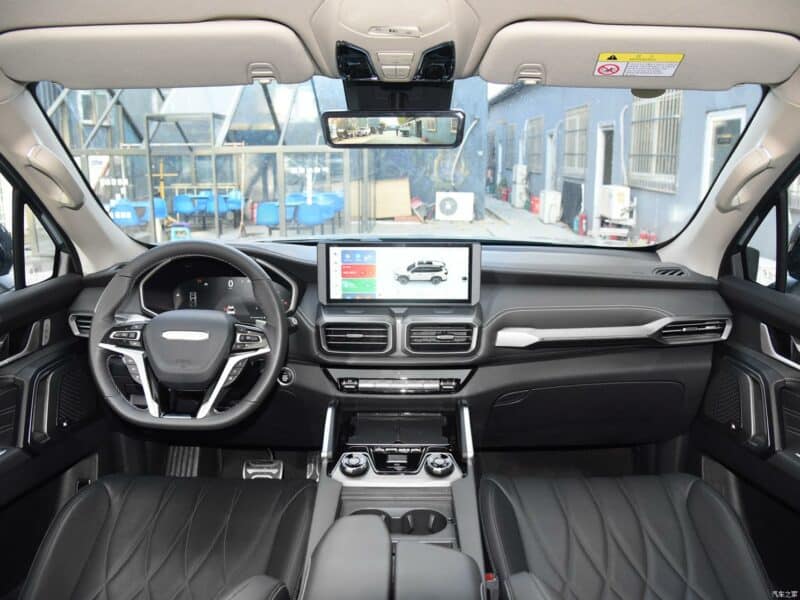 The Territory's interior looks a bit boring with a lot of grey plastic. But it looks way more attractive finished in brown color. It also got two 12.3-inch screens. The first is for the instrument panel and the seconds is a main screen. We can also highlight this vehicle's blocky vents, sets of physical buttons, and two wireless phone charging pads.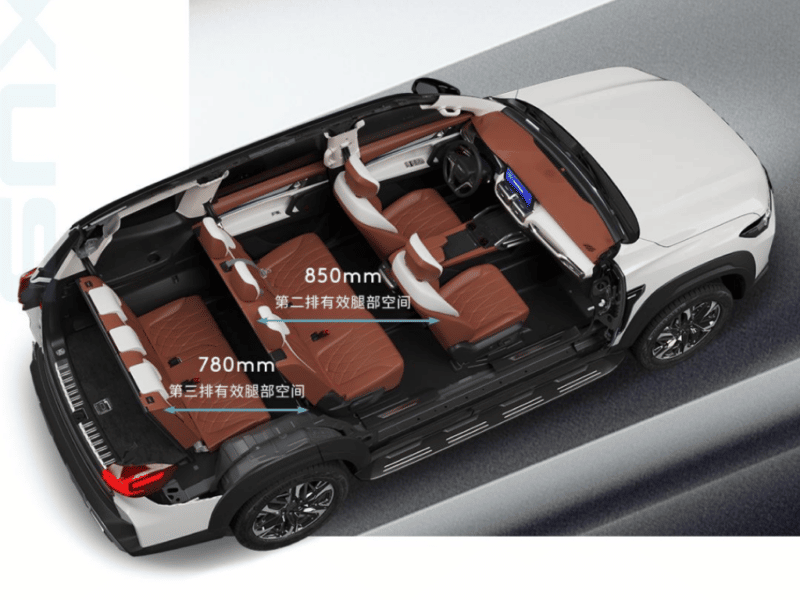 The Territory goes with several interior layouts. It can have 5, 6 and 7 seats. Its front seats are equipped with heating, ventilation and massage functions, while the second row got only heating in 5 and 7 seats variants. As for the second row of the Territory with 6 seats, there are two independent captain chairs with heating and massage functions. But there isn't ventilation at all. The Territory's interior also got a nice sound system with 12 speakers from JBL.
Powertrain and Prices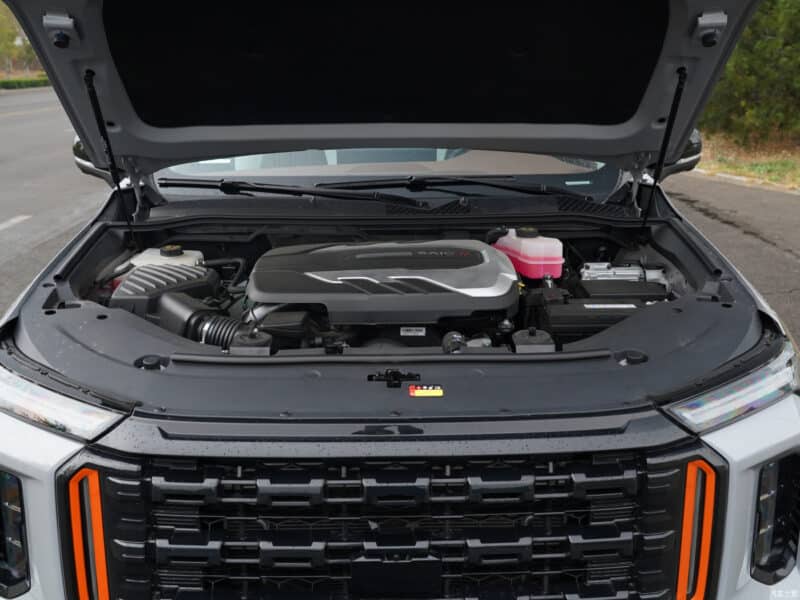 The petrol powered turbocharged diesel engine powers the Maxus Territory. It paired with the mild hybrid (48V) system. As for the power output, it reaches 218 hp (160 kW) and up to 500 Nm torque. Maxus hasn't shared its zero-to-hundred acceleration, but it shared that the Territory will speed up 0-50 km/h in 3.5 seconds, and its top speed will be limited to 175 km/h. This ICE will work with 8AT. Just like the BJ60, the Maxus Territory has part-time 4WD with three differential locks. Moreover, it has got 10 off-road modes. So it is a good off-roader for sure.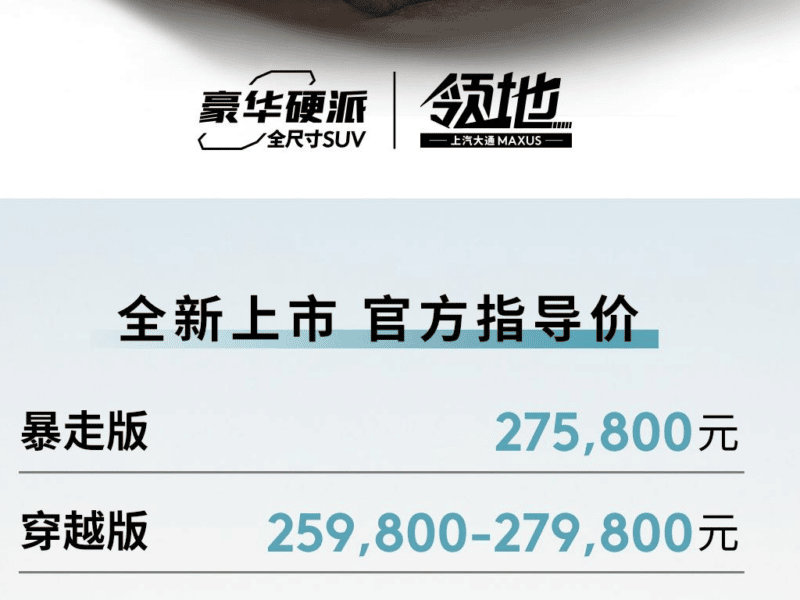 The price range of the Maxus Territory lies between 259,800 – 279,800 RMB (36,300 – 39,100 USD). In terms of pricing, it stays close to the BAIC BJ60. But which SUV among those two is the best one?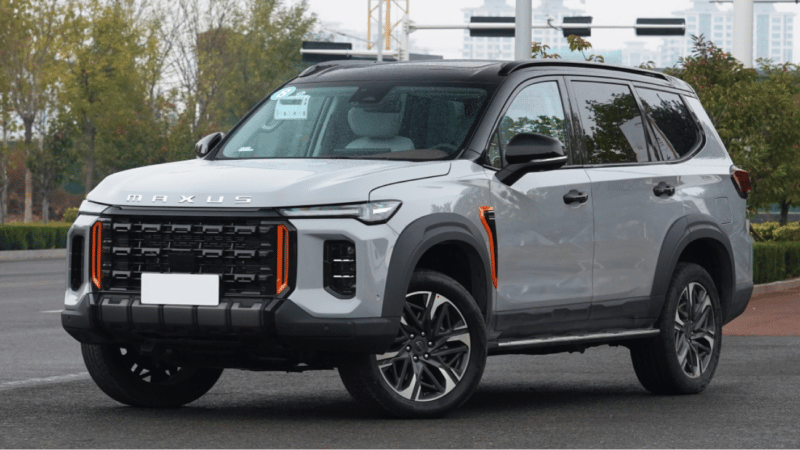 It looks like the Maxus Territory is a better off-roader with a bigger torque and clearance, while the BAIC BJ60 is a more luxurious vehicle. But only the future knows which SUV will get more love from potential buyers. We will keep an eye on it, so stay tuned!
Source: Maxus, Autohome, Maxus Weibo