This is the new Maxus Mifa 7 made by SAIC. A Chinese regulator at MIIT recently revealed the EV in two versions – BEV and BEV with a swappable battery. The car has a 180 kW (241 HP) motor and is powered by NMC ternary battery from CATL-SAIC joint venture. The Mifa 7 will be manufactured in SAIC's Jiangsu plant.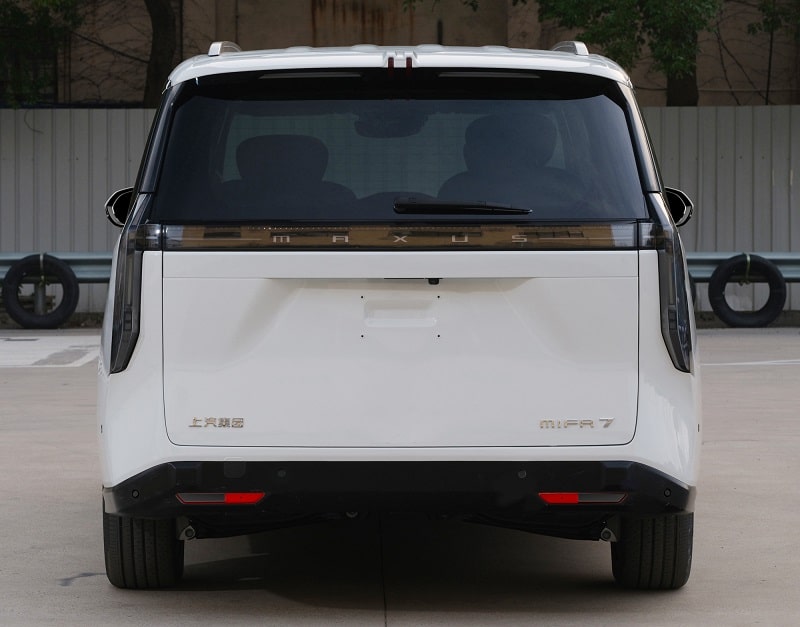 Maxus is a brand that belongs to the state-owned SAIC. It was initially based on the British LDV Maxus brand, which SAIC bought in 2010. LDV was a van maker in Birmingham that went out of business in 2008. Later, it was owned by companies such as Russian GAZ and Eco Concept before it ended up with SAIC in 2010.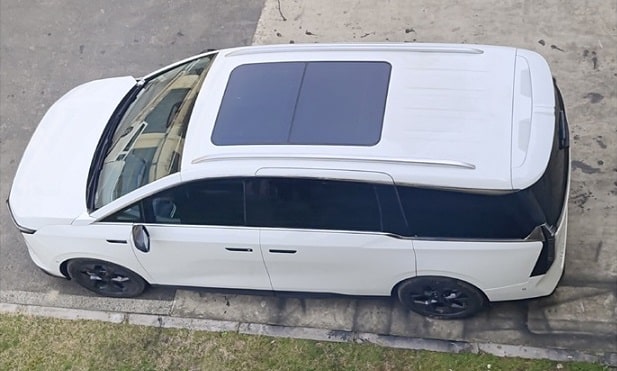 The dimensions of the MIFA 7 are 4907 mm, 1885 mm, and 1756 mm (length, width, height), and the wheelbase is 2975 mm. The car can be a 6 or 7-seater. The maximum speed with a 180 kW motor (model TZ204XS1351) is limited to 180 km/h. The curb weight is 2,220 kg.
Last June, Maxus launched MIFA 9 electric MPV. It was powered by a 90 kWh CATL battery good for a CLTC range of 560 km. The motor was also 180 kW, but the dimensions were much bigger than MIFA 7- 5270/2000/1840 mm with a 3200 mm wheelbase. It had electric sliding doors on both sides, and the price started at 379,900 yuan ($40,200). No swappable batteries.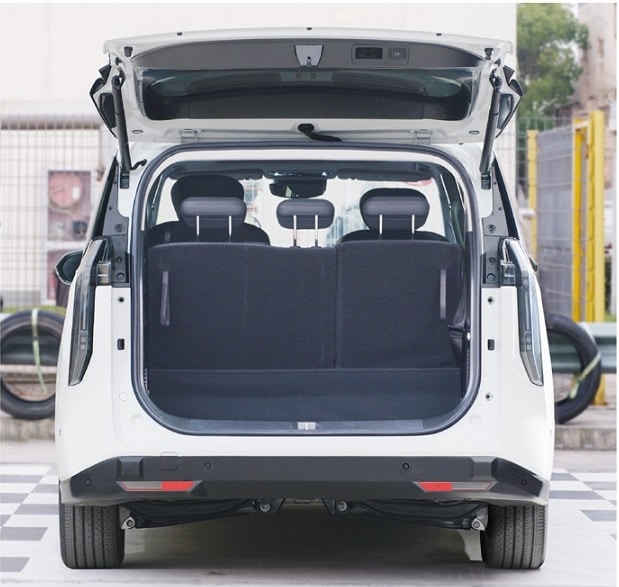 Later in September last year, SAIC announced that it would team up with CATL to tap into battery swapping business. The Rising Auto R7 was the first vehicle from SAIC to offer battery swap technology, with Roewe, MG, and Maxus brands following suit. Rising Auto R7 went on sale on September 27, and in February, the new 2023 version launched – again with a swappable battery.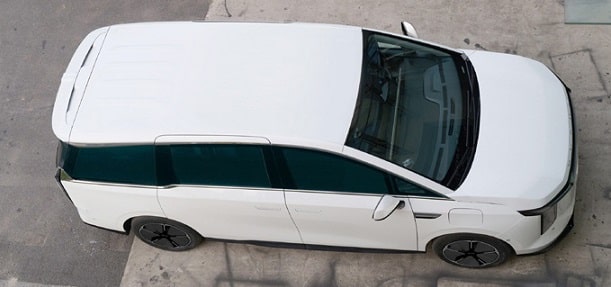 According to a statement from Rising Auto, they planned to construct roughly 40 battery swap stations across first-tier cities like Shanghai, Beijing, Guangzhou, and Shenzhen by 2022. Their ultimate objective is to have 300 stations by the close of 2023 and 3,000 by 2025 as part of their joint venture efforts.
The leader of the battery swap
The leader of the battery swapping business is Nio which currently operates 1330 battery swap stations in China and 12 in Europe. The SAIC-CATL swap stations claim they can process swap in about 2,5 minutes, while Nio's Generation 3 swap station can process the battery exchange in 3 minutes.
In China, Mifa 7 will be an entry-level alternative to electric vans such as Zeekr 009, Denza D9, or Voyah Dreamer.