This is the brand new Shanghai Maxus D90 concept SUV, it debuted earlier this week on the Beijing Auto Show, featuring sharp lines with a touch of Infiniti, an impressive grille, and racy alloys with red brakes. The production version of the Maxus D90 will be launched on the Chinese car market in September 2017.
Shanghai Maxus is a brand under the Shanghai Automotive Industry Corporation (SAIC).
SAIC bought Maxus from the British LDV Group in 2010. The Maxus V80 was launched in China in September 2011, and the Maxus G10 followed in 2014. The V80 is purely a commercial vehicle, the G10 is a large semi-commercial MPV of the kind airport-taxi companies like to use. The G90 will be the brand's first real passenger car. It is very well possible that the platform will also be used for similar-sized SUV's for SAIC's the Roewe and MG brands.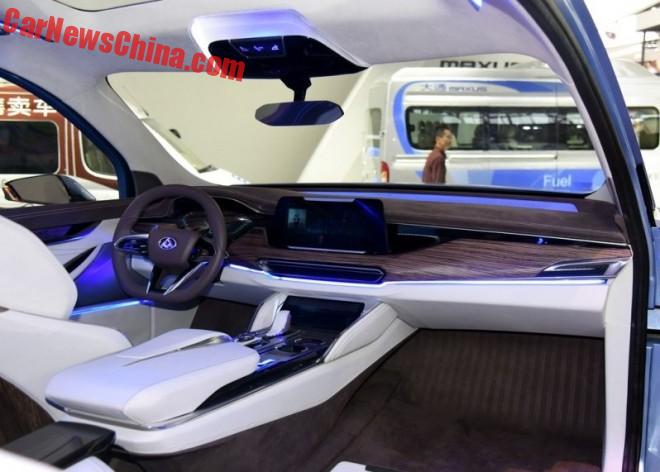 A beautiful interior with loads of wood and white leather seats. The show car had suicide doors and six seats in a 2+2+2 configuration. The real car will lose the suicide doors but costumers will be able to specify any seat combination they wish, said SAIC, giving these examples: 2+2+3, 2+3+2, and 2+2+3.
Price is set at about 200.000 to 300.000 yuan, positioning the D90 on the high end of the local-Chinese SUV segment. Power will come from a 2.0 turbo and a hybrid. The concept car did not have an engine.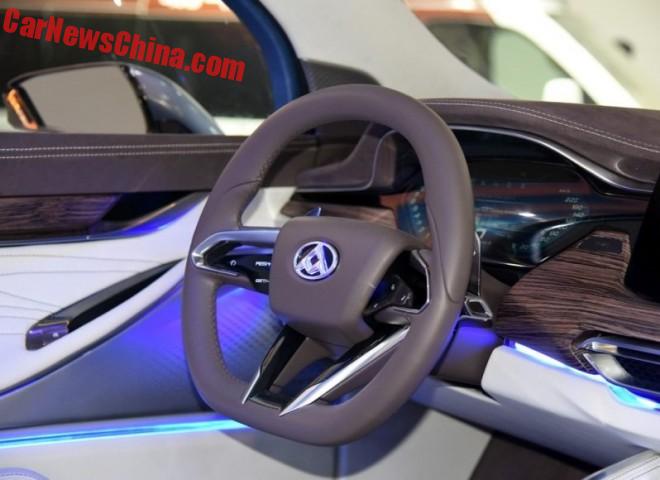 Very good looking instrument panel. Maxus logo on the steering wheel.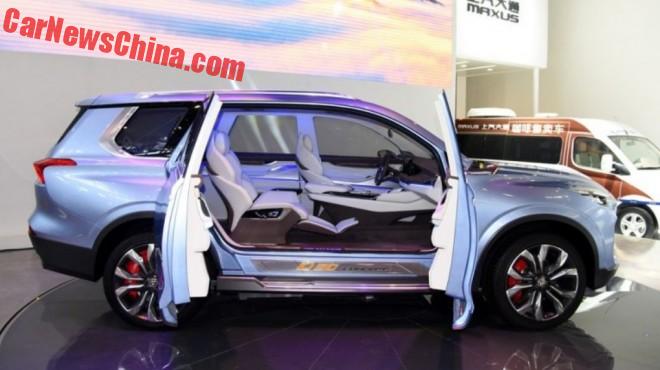 Opening up. Thick chrome edge around the rear-side window.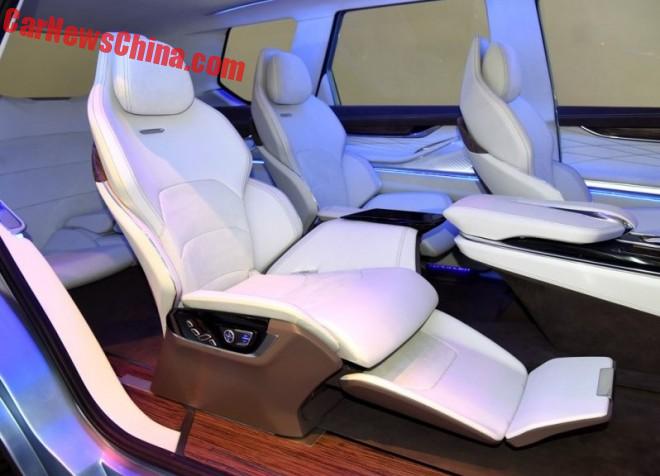 Seats look great, well shaped and light, but this 'first class' position is only possible without a passenger on the front seat.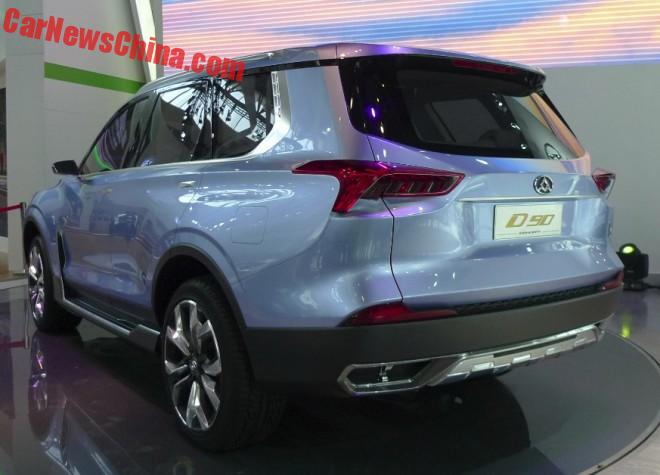 Nice shoulder line running with the fashionable small light. Lower bumper with a skid pad flanked by the exhaust pipe tips.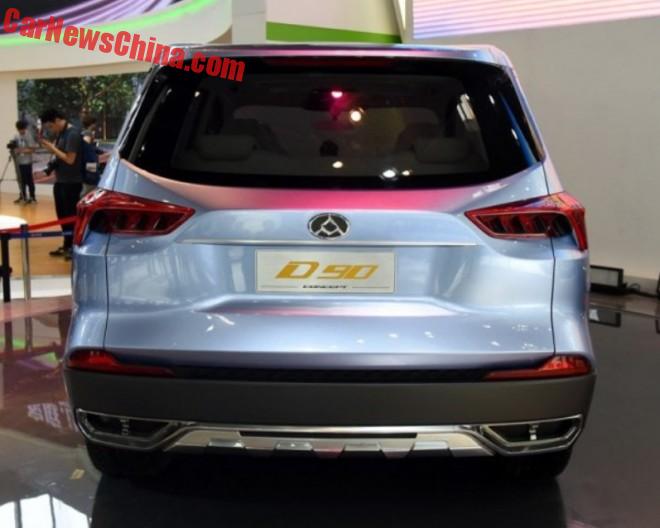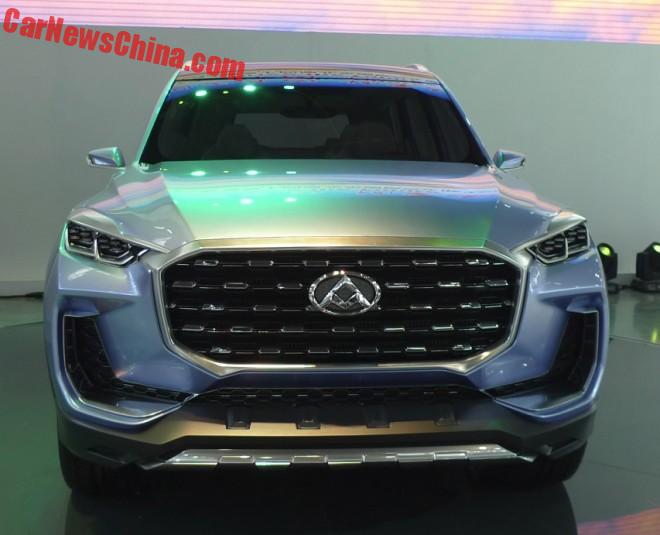 Grille and lights are great, but those air ducts in the bumper seem a tad too big.