This is the new Chevrolet Cruze hatchback, it will debut on Friday on the Guangzhou Auto Show in China and it will be launched on the Chinese car market at year's end. The Cruze hatchback is basically the same car as the North American Cruze, bar for minor details in bumpers and lights.
The Cruze sedan was launched in July. Price starts at 109.900 yuan and ends at 169.900 yuan. Engines: a 1.5 with 112hp and 146nm mated to a five-speed manual or a six-speed automatic, and a 1.4 turbo with 148hp and 235nm mated to a seven-speed DSG.
The numbers for the Cruze hatchback differ slightly, likely an update that the sedan will also get: 1.5 with 114hp and 146nm, and the 1.4 turbo with 150hp and 240nm. No changes at the gearbox front.
Price range for the hatchback will be a bit lower; ranging from 100.000 to 160.000 yuan.
The Cruzes are made in China by Shanghai-GM. It is the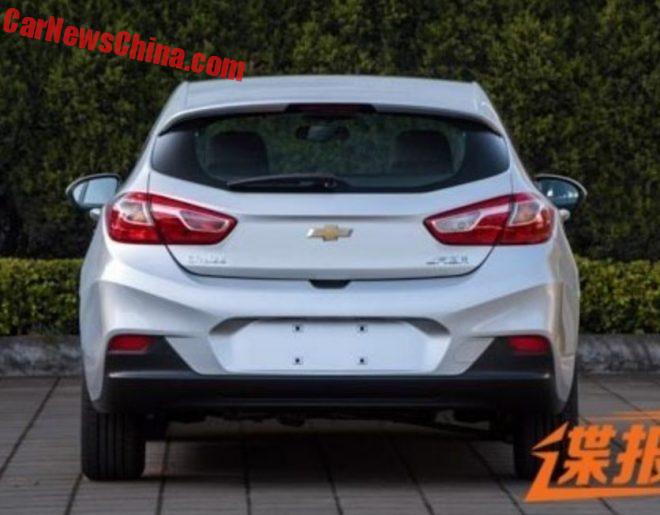 Rear bumper differs from U.S. version, compare.