The new Chevrolet Cruze has been launched on the Chinese car market. Price starts at 109.900 yuan and ends at 169.900 yuan. The new Cruze is the same car as the North American Cruze and will replace the Chinese Cruze. It is made in China by Shanghai-GM.
This is the Chinese Cruze, launched only two years ago. It will be phased out quickly and depart soon.
It is very unusual for a car maker to kill a car after only two years, especially a brand new car on a new platform that was especially developed for China. Current price starts at 109.900 yuan and ends at 169.900 yuan, and that is exactly the same as the new Cruze.
The engines are the same as well:
A 1.5 with 112hp and 146nm mated to a five-speed manual or a six-speed automatic, and a 1.4 turbo with 148hp and 235nm mated to a seven-speed DSG.
The only difference is that the 1.4 turbo now delivers 150hp, as claimed by Chevrolet.
Size wise the two Cruzes are very close too:
New North American: 4666/1807/1460, wheelbase is 2700.
To Be Killed Chinese: 4567/1786/1454, wheelbase is 2662.
It all doesn't make very much sense. More on this strange strategy as we get it…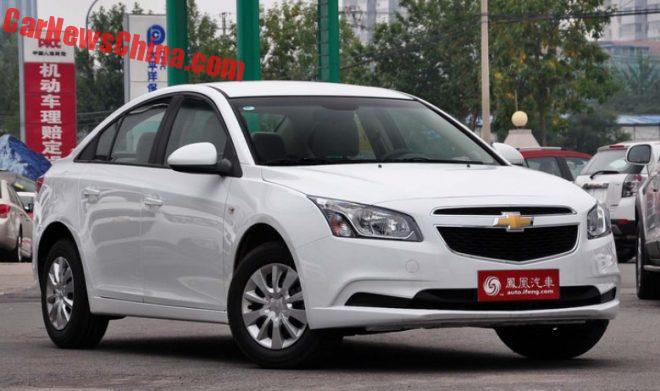 There is more. The last generation Cruze sedan is still in production in China.
Price ranges from 90.000 to 110.000 yuan. Lone engine is a 1.5 liter four with 109hp, mated to a five-speed manual or a five-speed automatic.
It will be killed off soon, but not completely. It will be reborn as the Chevrolet Cavalier.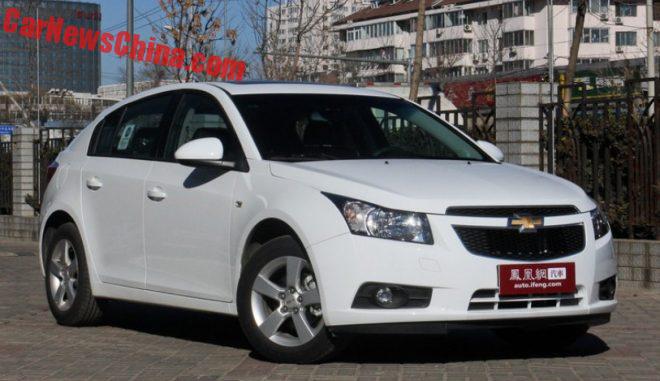 There is still a bit more. The last generation Cruze hatchback is still in production as well.
It is marketed as a more sporty and more upmarket variant of the last generation Cruze sedan, and thus more expensive: 108.900 – 154.900.
The engines are special too: an old 121hp 1.6 and a hefty 184hp 1.6 turbo. The turbo-less 1.6 is one generation older than the turbocharged 1.6. The 1.6 turbo is not available in any other Cruze, including in the new one.
Production of the last generation Cruze hatchback will continue.
It is a good looking car, but China urgently needs more cheap SUVs and crossovers, not another cheap sedan.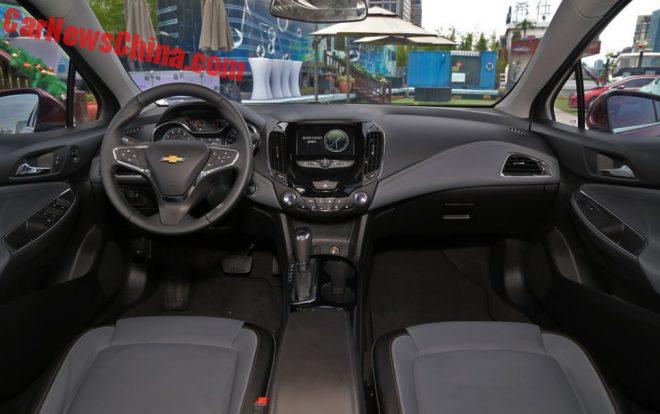 The interior is sadly not as nice as the exterior. What a saddening gray drab! Gray gray gray and some black and more gray gray gray. Depressing to look at. Steering wheel looks old. Center tunnel looks crappy, gear lever angles to the left. Horrible. Many Chinese automakers, competing in the same segment, are wildly experimenting with all sorts of trendy color schemes, and car buyers like it. But auto makers like GM and Volkswagen just don't seem to notice or to care.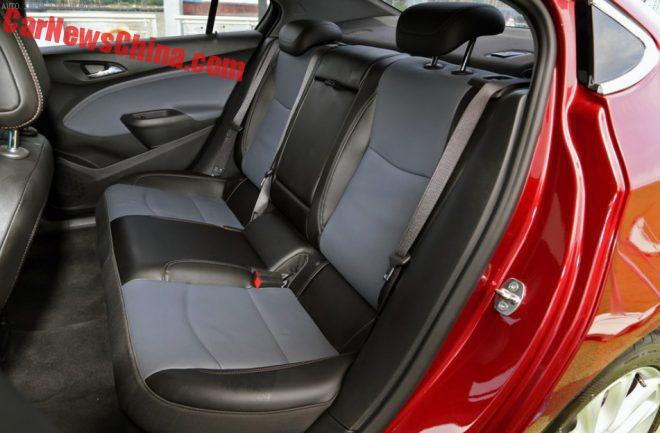 More gray.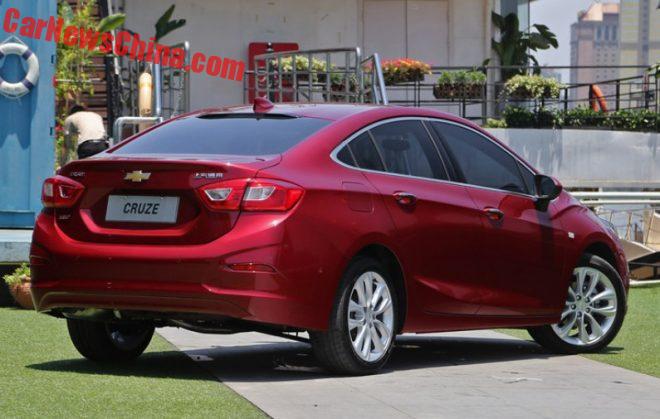 Sporty. Nice wheels. Taillights not too pretty. The new Chevrolet Cruze for China from North America. Won't fare much better than the Chinese one, we fear.