This is the new Hanteng X5 SUV as it debuted on the 2016 Guangzhou Auto Show in China. It sports a very clean design with large headlights and a big shiny grille. The X5 will launch on the Chinese car market in Q1 2017. It will be positioned below the Hanteng X7.
The C-D pillar area is where Chinese car companies are focusing all their creativity on. They come with all sorts of solutions, some good and some not so. The X5 ends up somewhere in the middle. From the rear door the line goes up, knacks, and slopes down. The roof line too slopes down, and then up in a rather large window wing.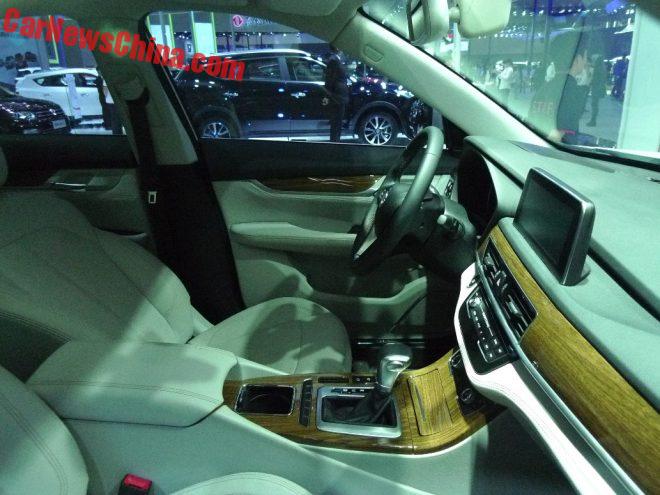 The doors were closed and the windows black, but nothing can hide for my ultra secret interior-camera. The interior looked fine, with fake-wood panels, light colors, and a large standing touch screen in the middle. From the other side I could see that the instrument panel is digital. Gear lever had a big and shiny knob.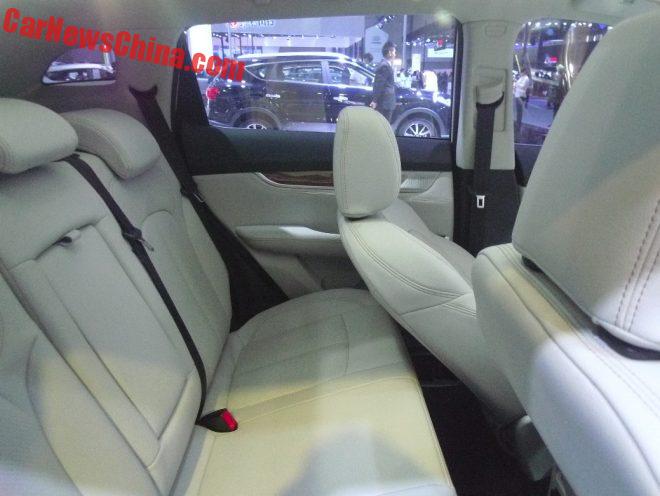 Look how small that third-side window is! Seats look very nice.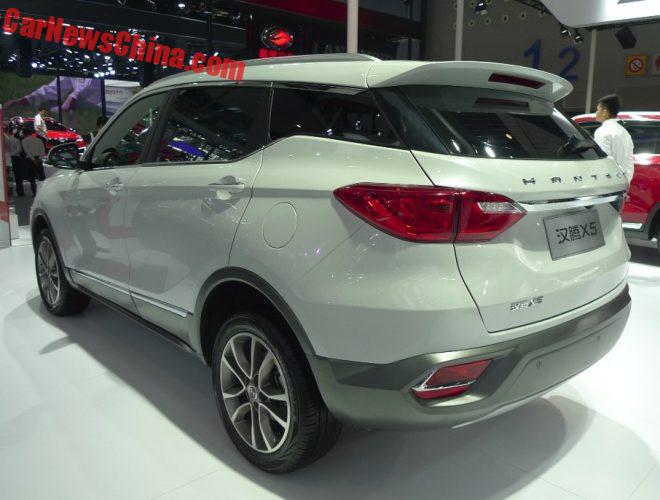 It needs bigger wheels.
The Hanteng X5 will be powered by a new 1.5 liter turbocharged four-cylinder petrol engine with 150hp and 215nm, mated to a five-speed manual or a CVT.
The X5 is a child of a company called Hanteng Autos, with an S at the end.  The Chinese name is Hanteng Qiche, full name is Jiangxi Hanteng Automobile Corporation, founded in 2013 in the great city of Shangrao in Jiangxi Province.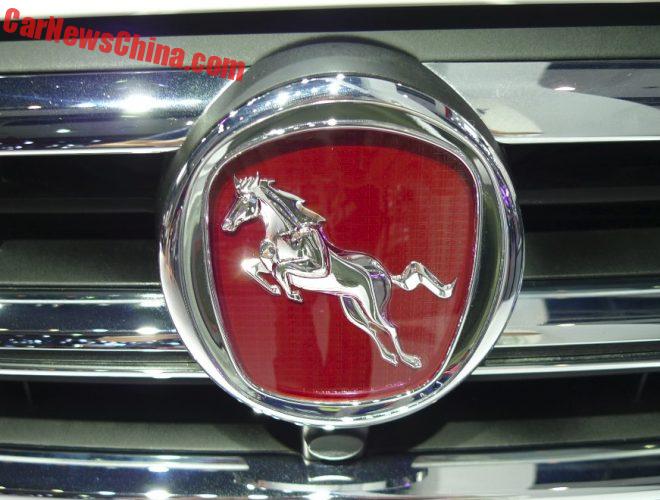 They have a most beautiful logo depicting a shiny staggering horse on a red background.