The Toyota Yaris L has been launched on the Guangzhou Auto Show in China, and this one actually doesn't look as bad as we thought it would look, and that is a good thing. It still ain't pretty though. The Yaris L is the sedan version of the Chinese-market Yaris L hatchback.
The doors were closed and the windows were painted in black so there was no way I could see the inside, but I bet it won't differ much from the Yaris L hatchback.
There will be two engines available: 99hp 1.3 and a 107hp 1.5, mated to a five-speed manual or a CVT.
Price will range from around 75.000 to 110.000 yuan. Sales are expected to start in early 2017.
The Yaris L is manufactured in China by the Guangzhou-Toyota car making joint venture.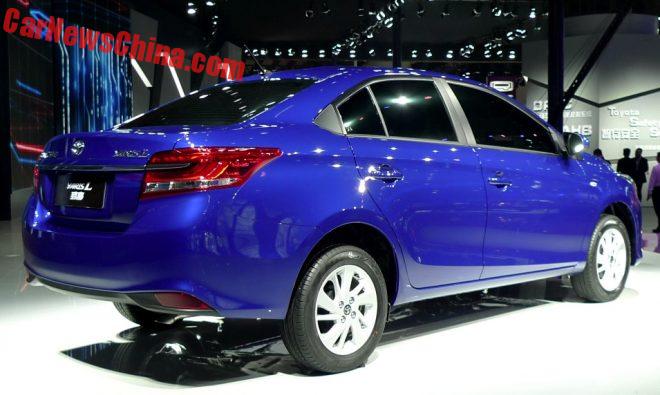 Tiny wheels and the largest lights in the business.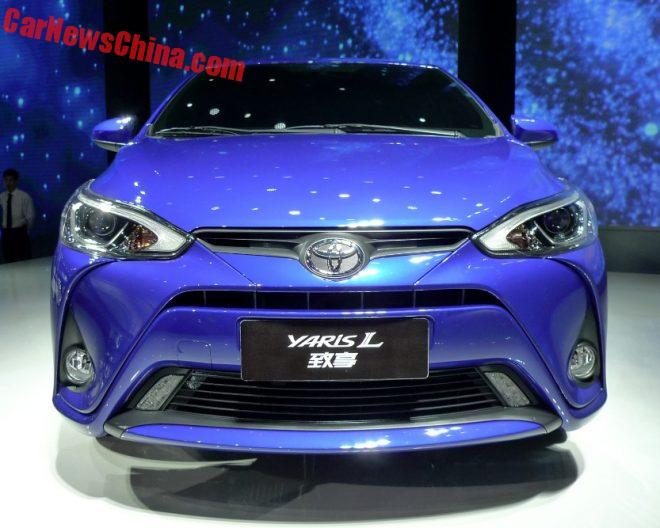 A face you have to get used to. Let's call it "interesting".