Toyota seems to be caught in a design language that is not appealing, to put it mildly. Their cars are not selling well. But instead of changing course they keep adding ugliness to their lineup. Case in point: the upcoming Yaris L sedan. The front is a horrible mess and the rest of the car is a bland as a plastic bag.
The Yaris L sedan is the sedan version of the Yaris L hatchback, which was launched all the way back in 2013, so it took Toyota three full years to come up with the 3-box. The Yaris L hatchback is not pretty either, with the front again being the worst. It doesn't sell. Just about 2700 cars a month. In September 2667 presumably blind people bought one.
Price starts at 69.800 yuan and ends at 104.800 yuan. Engines: 99hp 1.3 and a 107hp 1.5.
The Yaris L sedan will get the same engines. Price for the L will start around 75.000 and end around 110.000 yuan.
The Yarii L are manufactured in China by the Guangzhou-Toyota car making joint venture.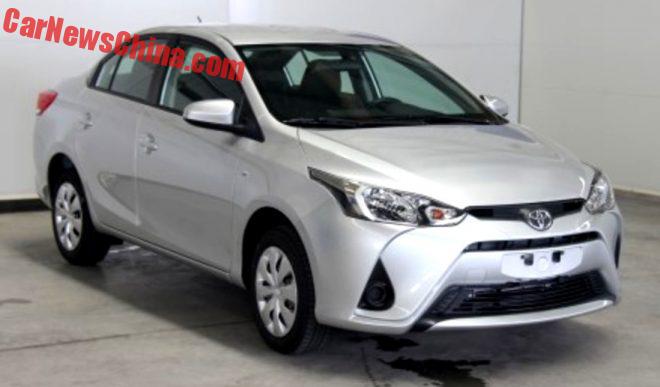 This is a low-spec version without fog lights in the bumper. It looks even worse. And is it leaking oil already?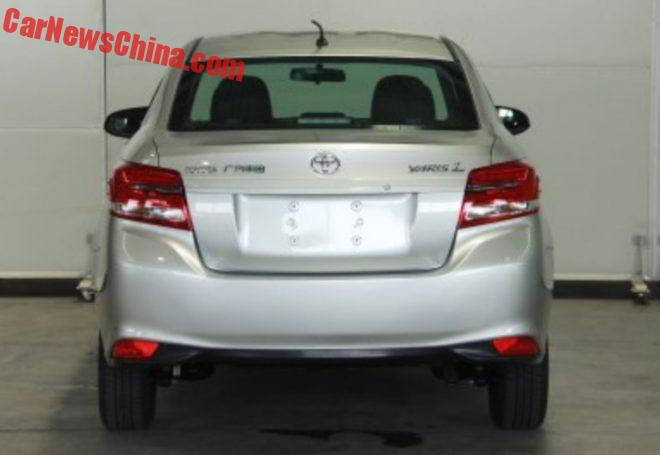 The rear end and I am falling asleep. Look at that antenna. It is falling asleep too. This car is just so generic, so boring, and so bland. I don't really like it very much.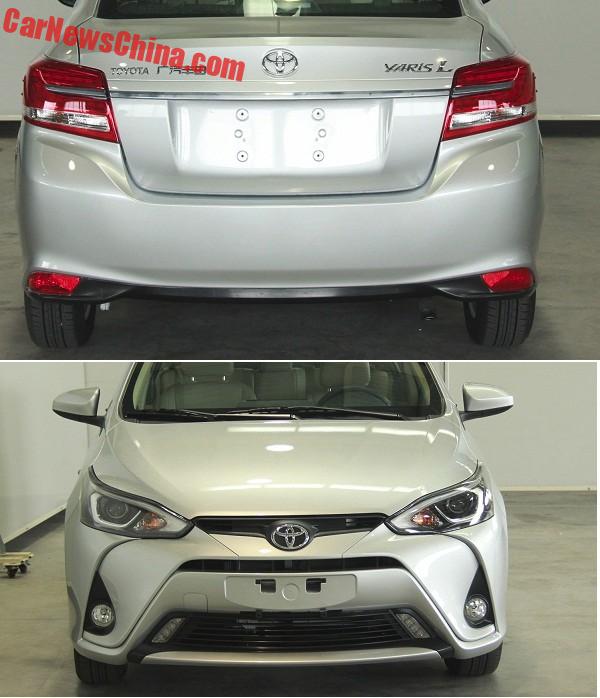 She is crying. Poor little car. Let's hope that Toyota does what it have to do, and soon.
But they likely won't. Look at the new Vios. Oh no! More on that thing tomorrow. One ugly Toyota a day is enough.