Here we have the new Volkswagen Tiguan L for China, completely naked and looking very fine in bright orange. The Tiguan L is the long-wheelbase version of the Volkswagen Tiguan SUV. It is made in China by the Shanghai-Volkswagen joint venture and will hit the market in Q1 2017.
We also have a naked beige white example, seen somewhere outside.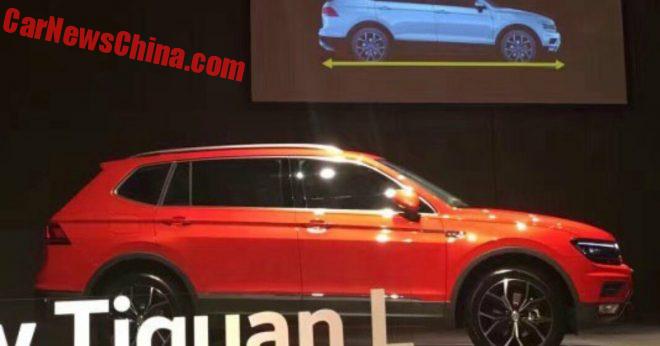 The photos of the orange car are from a dealer presentation. Got to be careful with those!
Sizes compared:
Tiguan: 4486/1809/1646, wheelbase is 2684.
Tiguan LWB: 4712/1839/1673, wheelbase is 2791.
So the LWB is longer, wider, and taller. But what matters most is the wheelbase, extended by ten point seven centimeters exactly. All the extra space goes to the passengers in the back. The Tiguan L seats five with an optional third row with another two seats, making it a real seven-seater. We haven't seen any photos of the third row yet but we bet it isn't very roomy.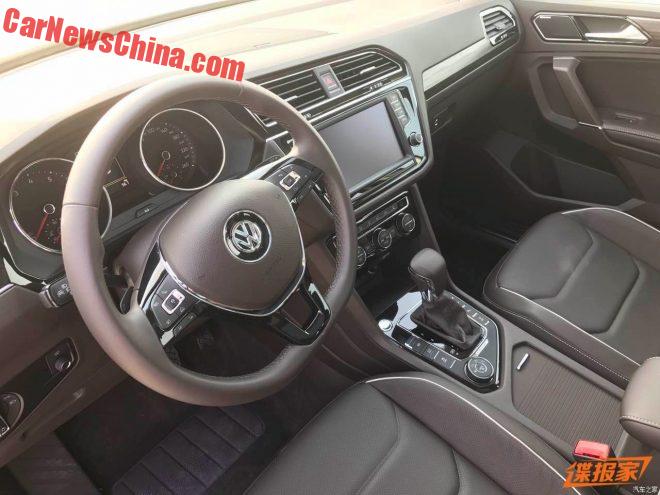 The interior of the white car, which is a top-spec 4Motion Sport version. Typical Volkswagen style, all top quality, with fine looking leather, a sporty flat bottomed steering wheel, and an…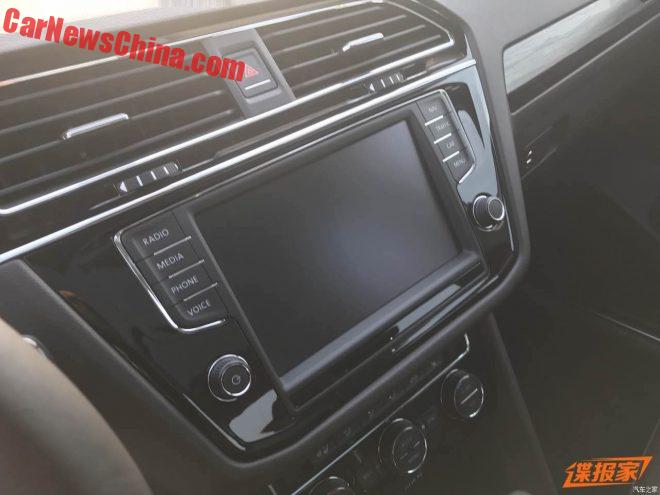 … 8 inch touch screen. This is going to hurt Volkswagen soon, if it doesn't already. Their touch screens are too small and don't look 2017 enough. Even Chinese mini MPVs got proper 12 inch screens these days. Car buyers care a lot for that. They want their screens big and new, and full with functions and apps they will never use. A screen is for showing off, like shiny stuff in the bumper, or black wheel arches.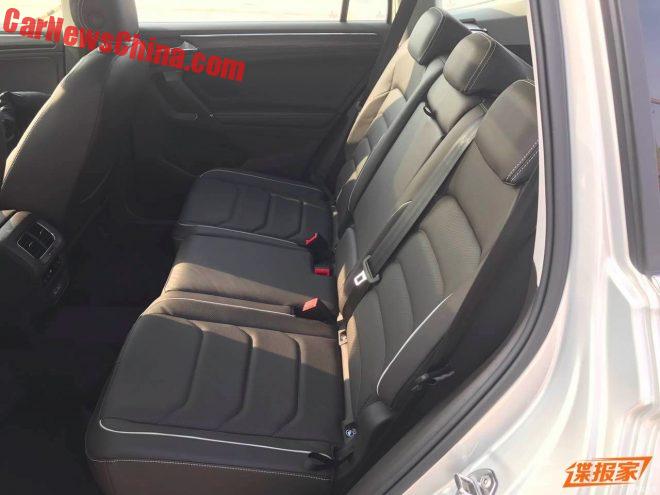 10.7 centimeter translates into a lot of extra space for the legs. Seats are a tad too flat.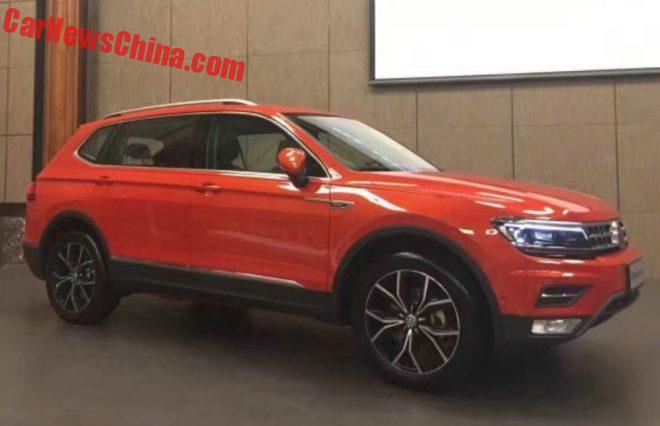 The extra length is best seen by looking at the roof line, following it from the B-pillar to the back.
There will be four engines available: 150hp 1.4 turbo, 180hp 1.8 turbo, 186hp 2.0 turbo, and a 220hp 2.0 turbo. 'Boxes: 6 and 7 speed DCT. No more manuals.
Price will range from around 200.000 to around 320.000 yuan.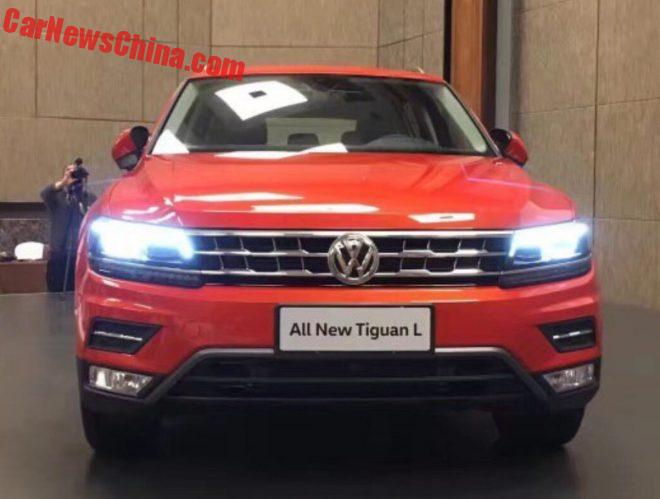 Not the new Tiguan L; this indeed is the All New Tiguan L. All right, we got that. Love the color.