Spy Shots showing the upcoming Cowin X7 SUV, the new flagship of the Cowin brand. The X7 will seat seven, it will look sporty and hip, and it will be launched on the Chinese car market in early 2018. Cowin is a trendy budged brand under Chery Auto.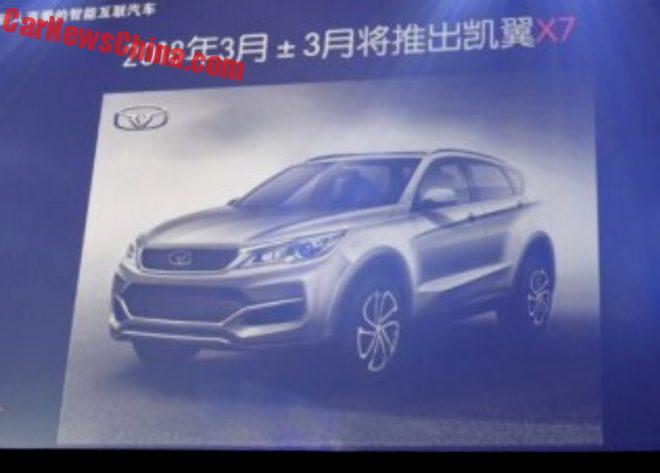 Happily we already more or less know what it will looks like thanks to an image that was shown at a product presentation for Cowin dealers. The lower end of the bumper however differs slightly from the the car seen in the spy shot.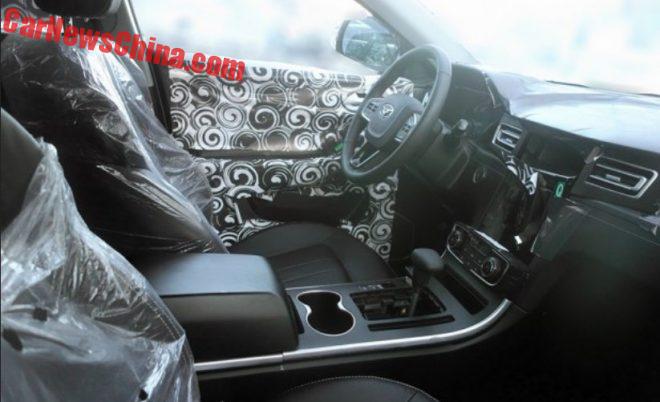 The interior with a very clean center tunnel and space for a big screen in the center stack.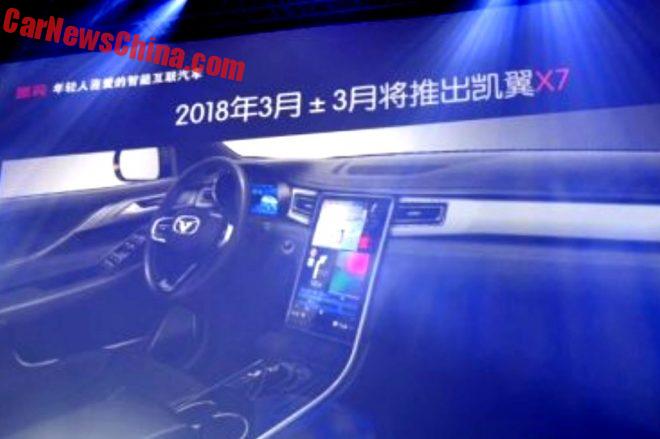 But not as big as on this image, shown at the same event. The screen ends all the way down on the tunnel, whereas the car on the spy shot has an aircon control panel between the screen and the tunnel. It is possible that the large screen is for top trim-level cars. The rest of the interior seems to be a match, including the digital instrument panel. The operating system is called iCar 2.0, developed in-house at Chery.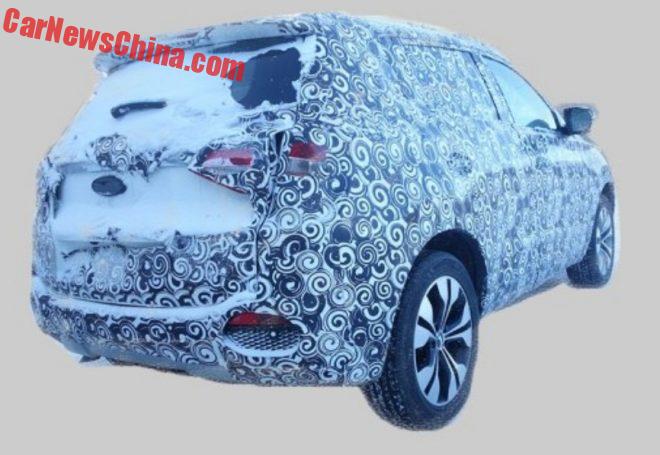 Interestingly, Chinese media say the X7 will be powered by a 3.0 turbocharged engine. We are not sure. That would be one hefty power plant for a supposedly cheap car, and the Chery brand itself doesn't sell any vehicle with such an engine. And the trend in China is clearly going to smaller engines and hybrids.
We will, keep an eye on developments.