Drama in the great city of Chongqing in China! A brand new white 2017 Mercedes-Benz G500 crashed into a pole on the pavement, and seconds after that it was hit by black brand new G500. Happily, nobody got hurt. The driver of the white car was making a test drive, the driver of the black car has bought his G500 just a week ago in the same shop as where the white one was from. Can't make it up…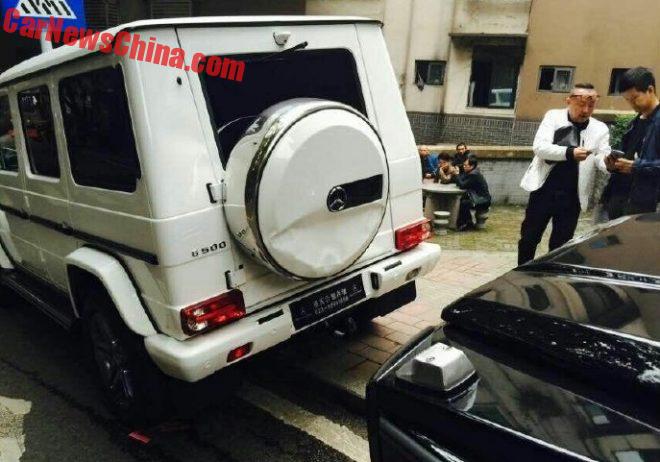 The drivers having a chat. Damage to the rear seems limited to the spare wheel cover.
The 2017 G500 costs a heady 1.7 million yuan. It is officially sold by Mercedes-Benz, but the Germans can't deliver enough cars to satisfy demand, so many additional cars arrive via the gray parallel-import market, like these two in Chongqing. The G500 is powered by a twin-turbo 4.0 liter V8 with 421hp and 610nm, mated to a seven-speed automatic 'box.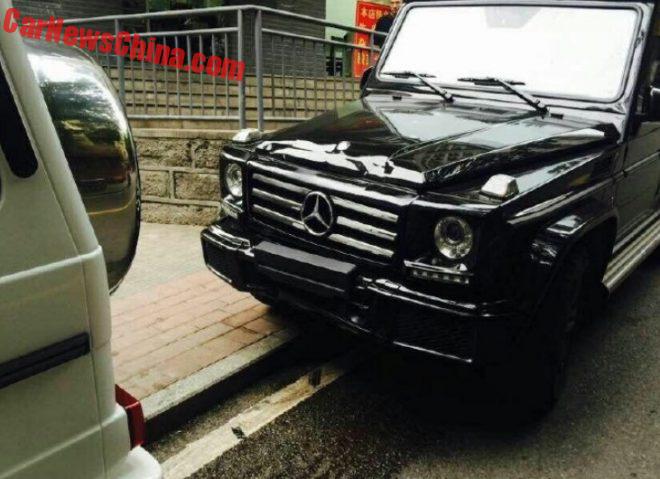 The black car was so new it doesn't have license plates yet.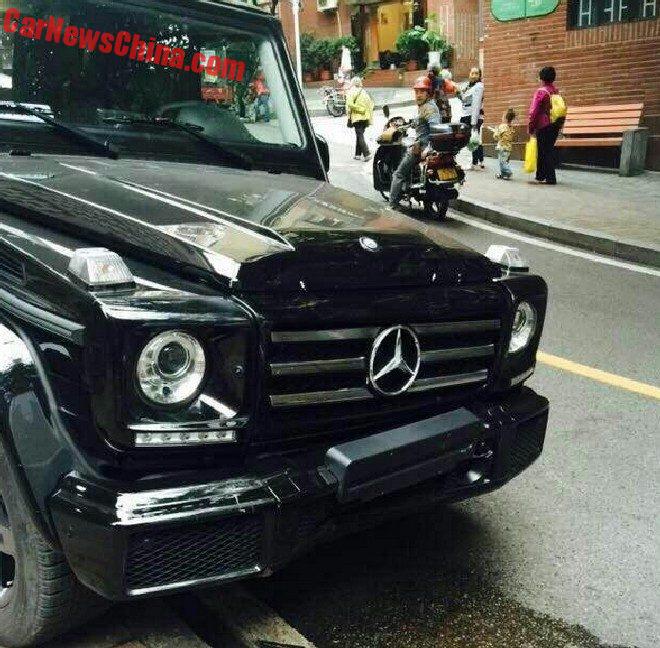 That bumper needs to be replaced.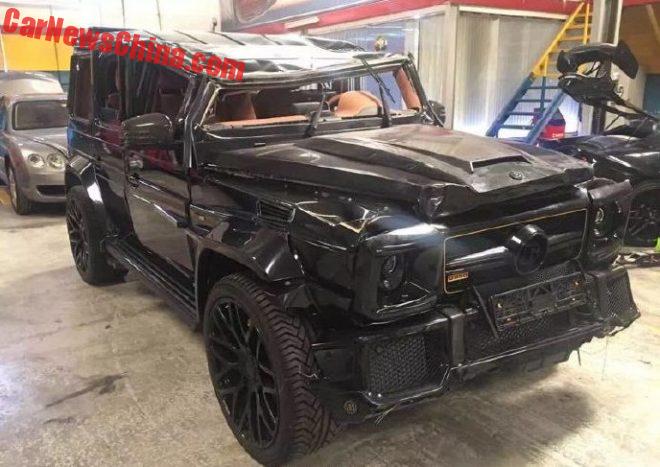 It is a bad time for the G in China. In recent weeks we saw a lot more misery. Here is a Brabus with a lowered roof.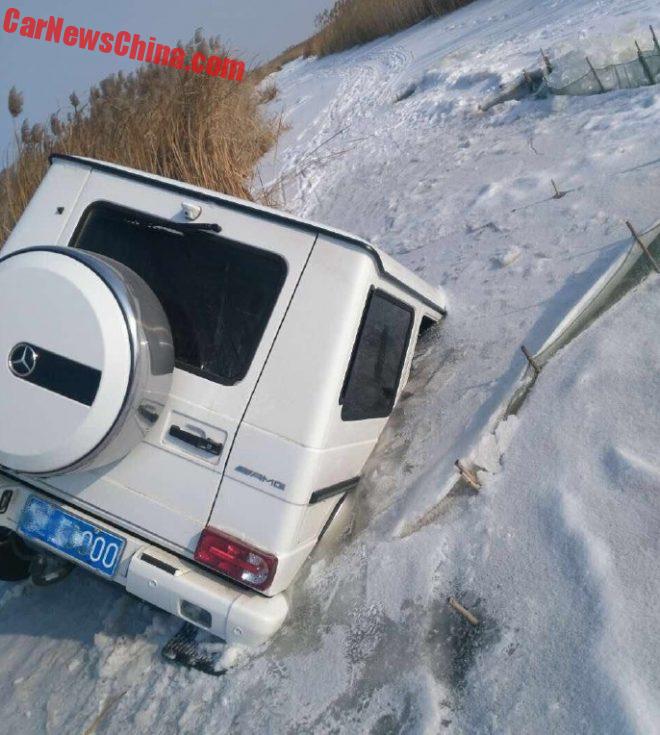 An AMG gone fishing.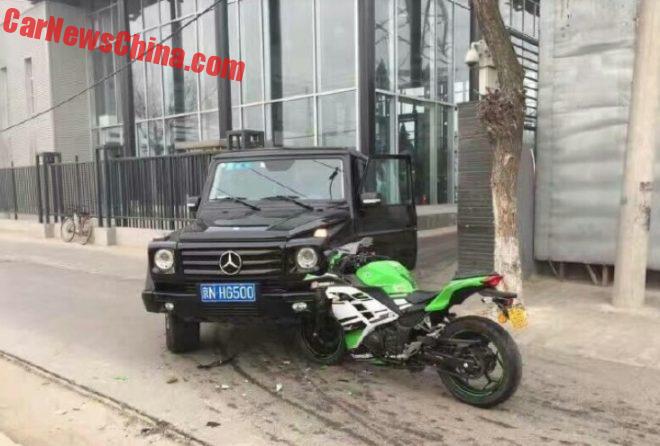 And an older G500 getting touchy with a moped. Check license plate.