New photos of the production version of the Kia KX7 SUV, looking very speedy in red with a brightly blinged-up grille. The K7 is the new flagship SUV for Kia in China, it will hit the Chinese car market in March.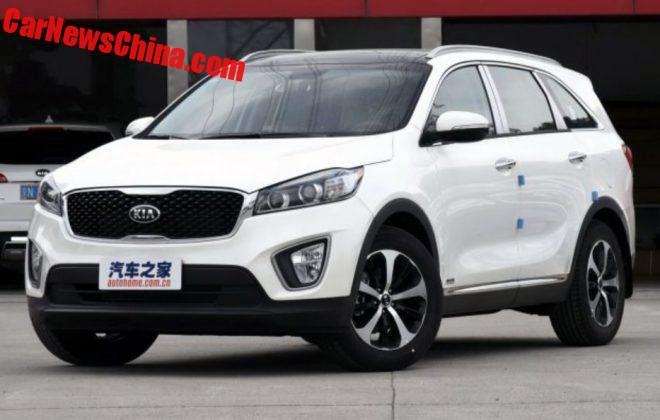 The Kia KX7 is based on the current third generation Kia Sorento.The Sorento is imported into China from South Korea which makes it a bit more expensive than offerings from the competition. Not much more expensive because South Korea and China have a sweet little trade deal that eliminates most import taxes on cars. Nevertheless, Kia thought it wiser to shift to local production.
Price of the Sorento starts at 230.000 and ends at 370.000 yuan. Engines: 188hp 2.4, a 200hp 2.2 turbo diesel, and a 241hp 2.0 turbo. The diesel variant is only marketed outside the big cities, where diesel-powered passenger cars are mostly forbidden.
The KX7 will be made in China by the Dongfeng-Yueda-Kia joint venture. It will get exactly the same engines as the Sorento, both mated to a six-speed manual or a six-speed automatic. The high end models will be 4WD. Price will start just above 200.000 yuan and end around 300.000 yuan.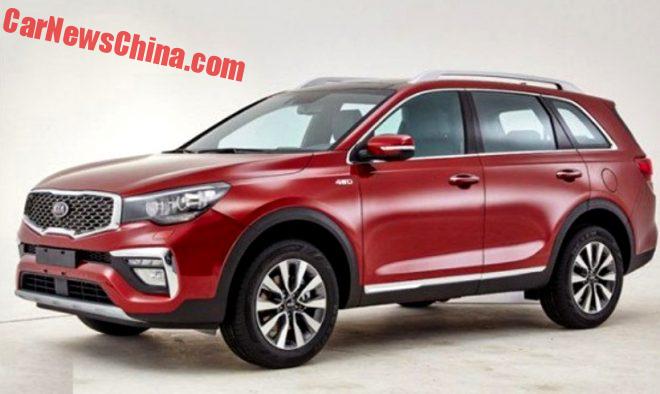 The new grille makes the KX7 look a bit younger again but it is really a rather old car. The third-gen Soranto debuted back in 2014, and its age is clearly visible inside: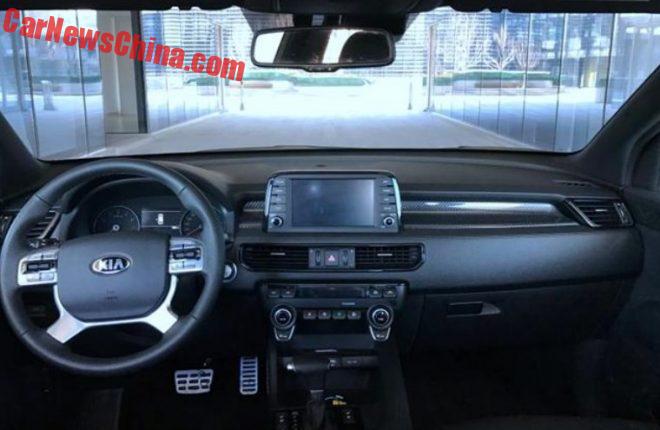 That just doesn't look like a new 2017 car. It is gray and dark and the plastics seem cheap. But! It has perforated pedals and…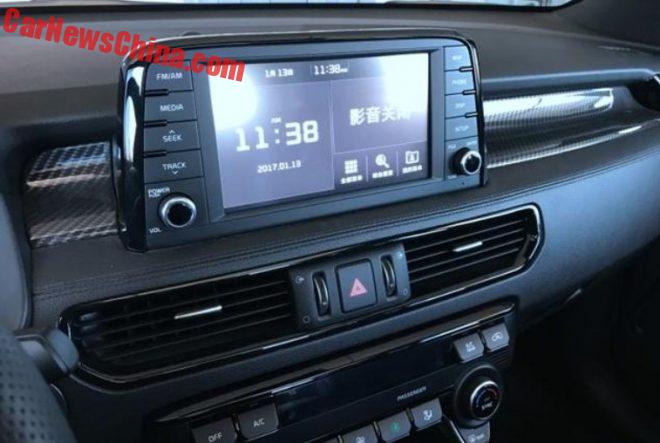 … fake-carbon fiber panels for extra speed! The touch screen is small, most likely an 8-incher.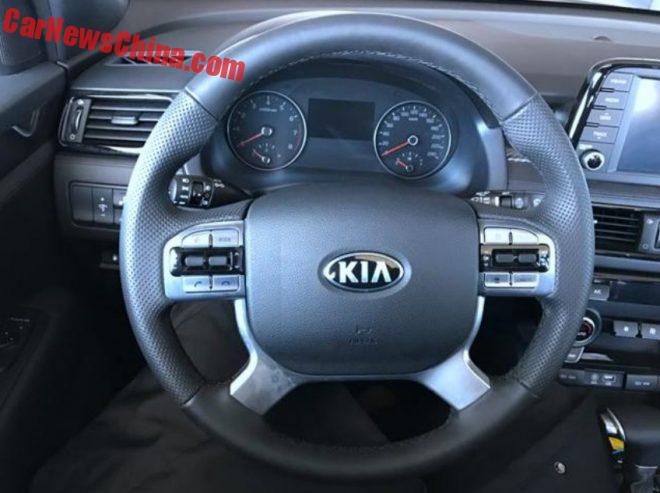 Kia takes up back to 2014 with the instrument panel. Analogue dials with a tiny TFT in between.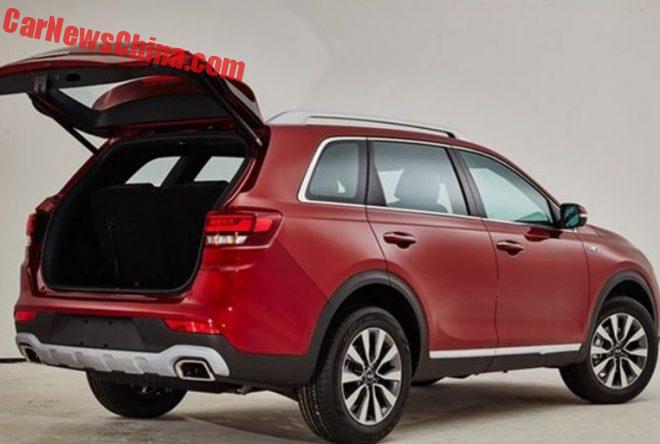 The Kia KX7 so seems to be a somewhat cynical marketing exercise; patching up an old car and dump it into China. May automakers have been doing this and it worked well when the market was red hot and consumers bought everything they could get their hands on. But the market has since slowed down and consumers are much better informed and extremely much more critical of what they buy. I think the KX7 is going to be a hard sell, but they might be able to unload some diesels down country.