This is the Dongfeng Fengdu MX3, a new compact SUV for China, looking rather neath with a sharp shout and a fashionable shoulder line. Mirrors are huge and wheels are tiny. The Fengdu MX3 will have its public debut in Shanghai in April and launch on the Chinese car market in H2.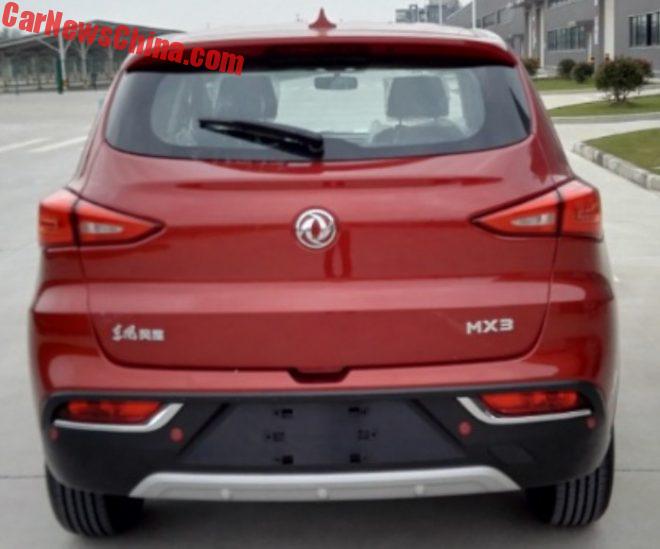 The MX3 will be powered by a 1.6 with 124 horses, good for a 170 km/h top speed. Size: 4506/1806/1642, and wheelbase is 2630.
Fengdu is a sub brand under the Dongfeng Motors umbrella. Fengdu cars are manufactured by Zhengzhou-Nissan, a joint venture that makes several Nissan cars for the Chinese market. Main shareholder on the Chinese side is Dongfeng. The MX3 is the third car under the Fengdu brand after the MX6 and the MX5.