There is a new breed of LSEVs in China: large(r) limousine-like vehicles with extra space for the passengers in the rear. Some are made especially for the taxi market and some are focused on the private market, like this great example here; the Jingcai Feiduo Chang. It comes with a shiny grille, hige windows, a long wheelbase, a roof rack, and a white bonnet.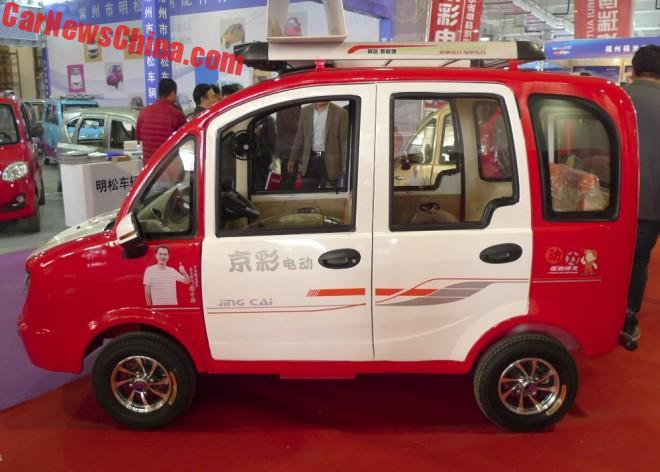 'Chang' stands for long. There is also a shorter Feiduo. The name is best translated as to spend (time) flying. Jingcai is the brand name. It is manufactured by a company called Zhangjiakou Guanrun Automobile (web), based in the great city of Zhangjiakou in Hebei Province. They make at least ten different series of electric cars, including tricycles and minivans.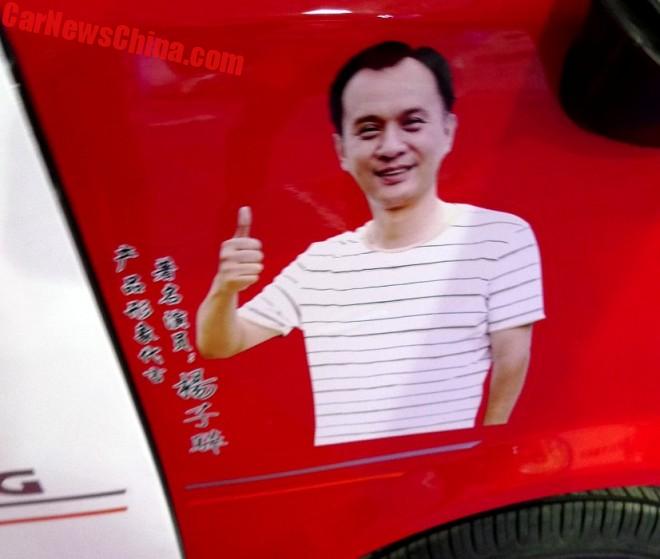 This man is a local celebrity. His face is on a sticker on each side of every car, and…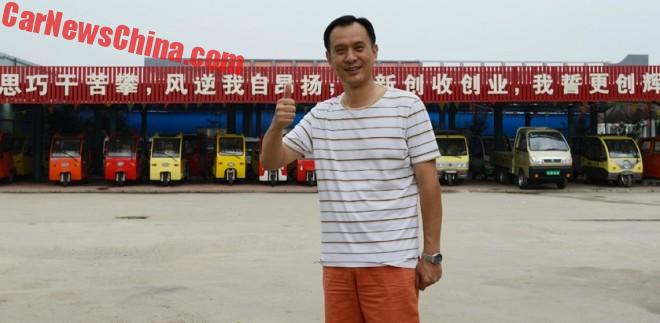 … he is also all over the company's website, wearing the same t-shirt.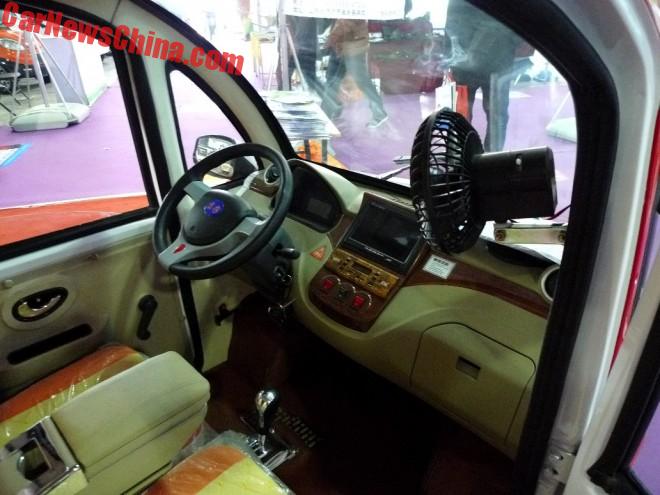 The interior is very airy thanks to the large windows. The dashboard is beige with dark brown fake wood. The radio panel is light brown fake wood. It has an infotainment system that can play MP4, MP4 video, radio, and a photo slideshow. The fan is of the old-school base model, attached here to the B-pillar.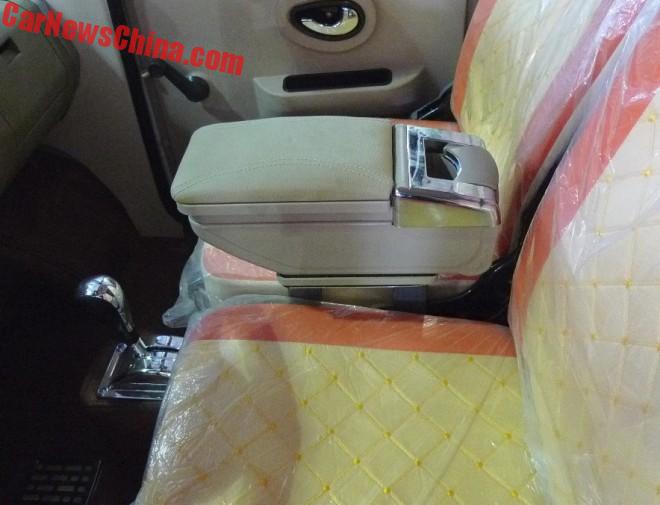 The seats are in beige and pink with a nice pattern. There is not enough space between the seats for an arm rest so they fitted it above the seats. Gear selector is nice and kinky is shiny silver. Power comes from a tiny electric motor with exactly 1.3 horsepower, good enough for a 30 km/h top speed. Range is claimed to be 100 kilometers. Battery is a 60V lead-acid. Size: 2850/1310/1700.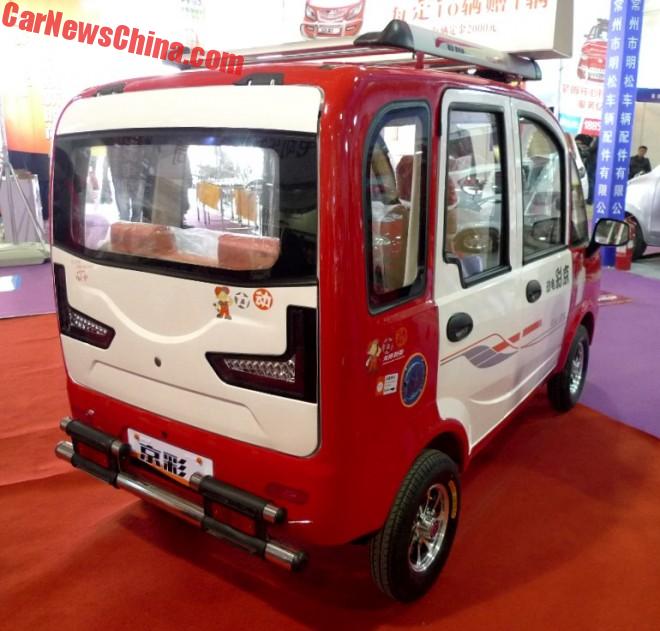 The rear end with fancy lights and an impressive bumper. Now you might wonder how much all this pretty costs. Well, I will tell you, but you won't believe it. The Jingcai Feiduo Chang costs just… 8100 yuan or $1174. Really. However, some other LSEVs are even cheaper and look even better, so I didn't buy the Feidu. More on those others later on!