Geely's new-recycled car, the Yuanjing X1 crossover hatchback, is ready for the Chinese car market. It will have its public debut on the Shanghai Auto Show next month and launch soon thereafter. Geely calls the Yuanjin a 'new' car but that is nonsense. It has indeed a new and rather good looking front and rear, but everything else is eight years old.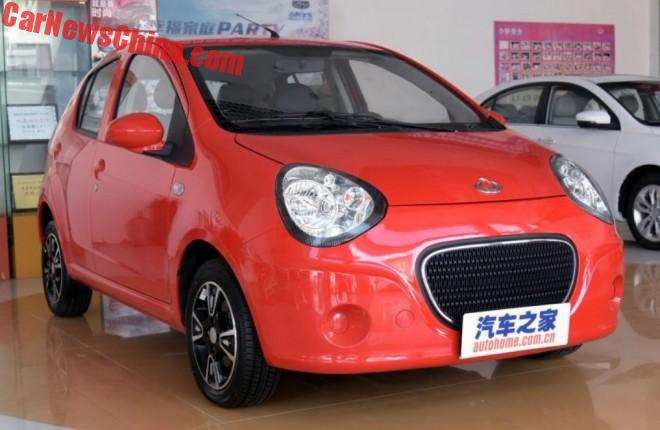 The Yuanjing X1 is based on the Geely Panda. Same platform, same engines, same body. A/B/C pillars all the same, wheelbase the same, everything. The Panda debuted all the way back in 2009 and has been facelifted twice. It is still available now for 36.900 yuan to 49.900 yuan. Engines: 68hp 1.0 and a 94hp 1.5. The X1 will get the same engines. Price will likely be a bit more expensive than the Panda; starting around 45.000 and ending around 55.000 yuan. An electric version is on the way as well.
It is of course very nice that Geely can bring out a new car on the cheap. Development costs will be very low, just some cash for the design company and some more for the malls of the new front end. That's it, and every sale will be very profitable. That is, if people buy it. Shoving old crap down into the throats of eager Chinese car buyers worked in 2007, but it is 2017 now, and nobody is stupid anymore. Except, it seems, Geely itself.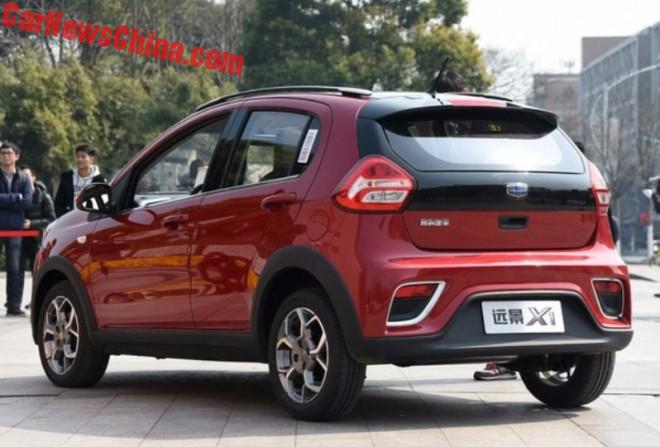 Black rear window is nice. Spoiler is black too.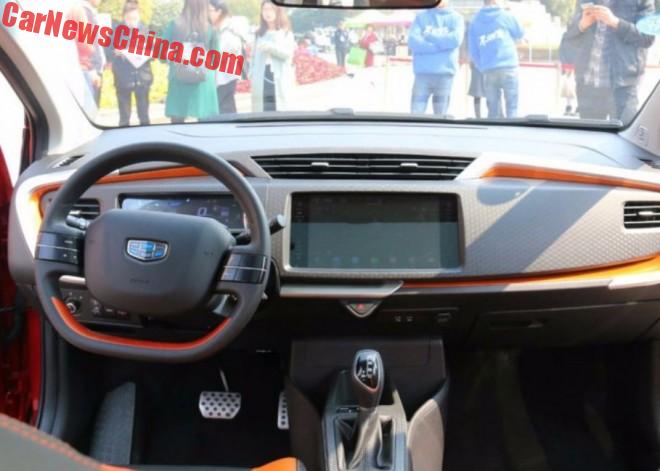 Inside Geely tried a bit harder with a surprisingly good result. There are hip colors, a hip steering wheel, a hip digital instrument panel, hip perforated pedals, and a very large touch screen. The dash is clad in fabric with a carbon fiber pattern, and that too is very hip.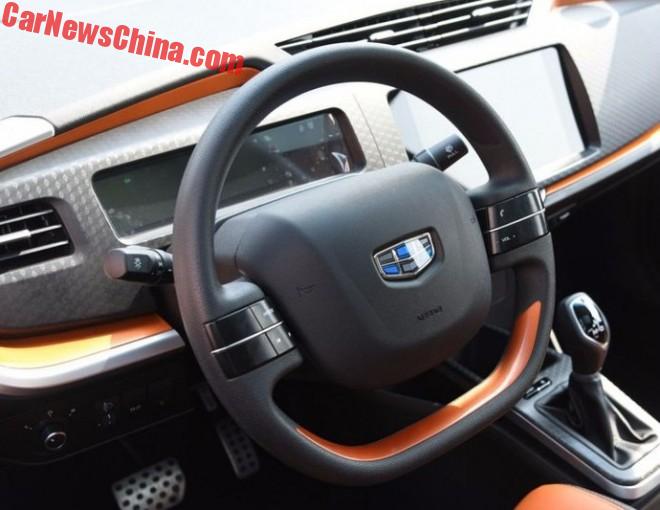 Well, maybe Geely might be able to sell a few of these to grocery store owners in cities like Shenyang or Hefei. They might dig it, you know. But I guess we won't see any X1 on the road here in Beijing.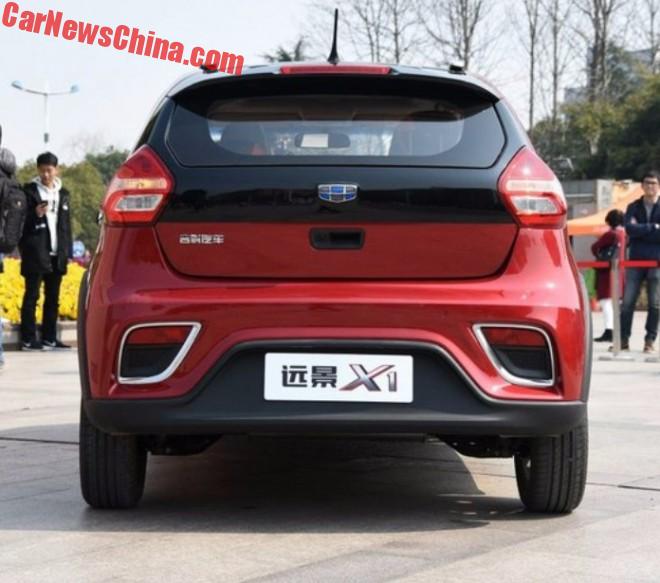 The old Panda is on its way to the hinterlands.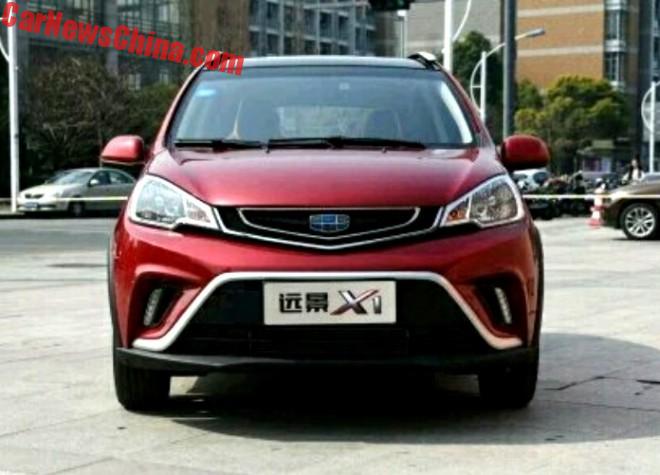 Fading away already..!