The all new Honda UR-V has been launched on the Chinese car market, looking large even in white.The Honda UR-V is a sporty coupe SUV like a BMW X6. It is basically the same car as the Honda Avancier. The main differences are the bonnet, the grille, the headlights, the bumpers, and the rear lights. One might wonder why Honda wants to sell two near-identical cars.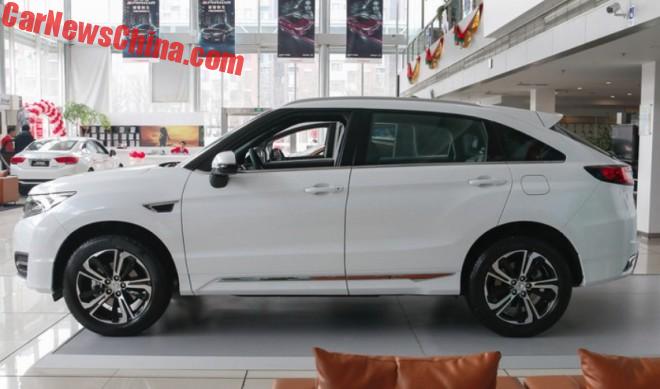 That is because Honda has two car-making joint ventures in China and they always want, and get, the same cars as the other, competing with each other on the market, as wasting loads of money and time. That is how it works in China. Other companies with two joint ventures, like Toyota and Volkswagen, have the same problem.
The Avancier is manufactured by the Guangzhou-Honda joint venture, and the UR-V by the Dongfeng-Honda joint venture. Honda also makes two compact SUVs in the same matter: the Guangzhou-Honda Vezel and the Dongfeng-Honda XR-V.
GZ-Honda gets the fancy names, DF-Honda gets the ugly combinations.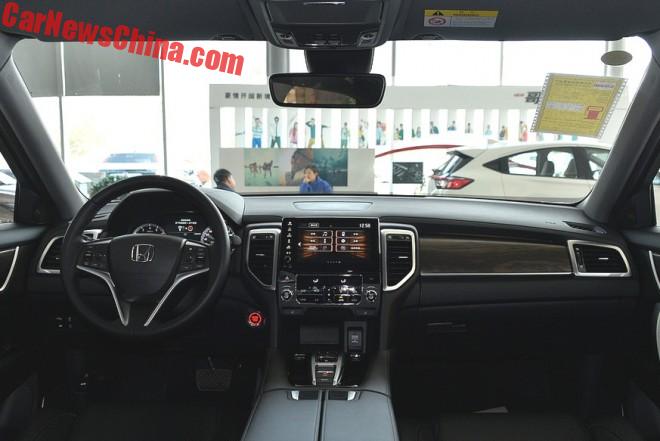 The dashboard and interior are exactly the same as in the Avancier down until the steering wheel. This particular car looks a bit dark with all that gray and black, but it has some shiny edges around the air vents and some classy wood inlay in front of the passenger.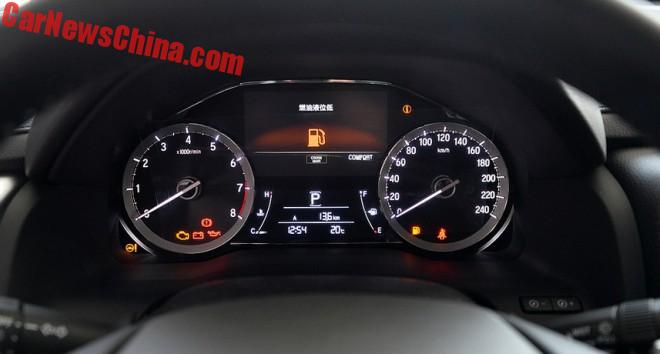 Edgy gray edges around the analogue dials.
There are two engines available: a 1.5 turbo with 193hp and 240nm mated to a CVT, and a 2.0 turbo with 272hp and 370nm, mated to a 9-speed automatic. Both versions are four-wheel drive.
The 1.5 turbo is designated 240 turbo and the 2.0 turbo 370 turbo; named after their torque, and that is kinda cool.
Size: 4825/1942/1670, and wheelbase is 2820.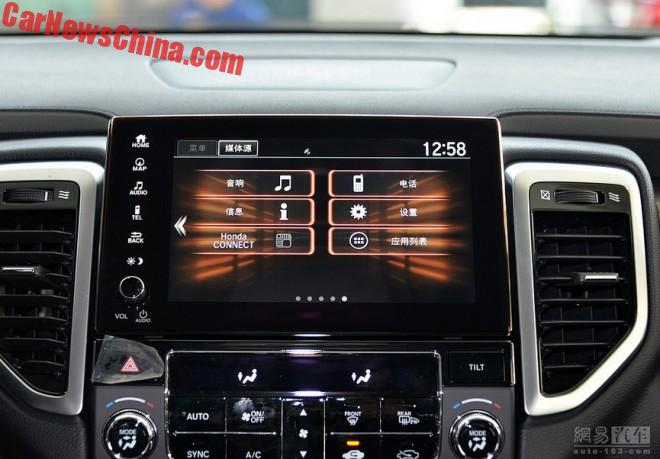 The infotainment with razor sharp graphics. And yes, it also has the ridiculous CD tray hidden under the screen! It can play compacts discs. They still dig that stuff in Japan, you know. Let's buy this Honda and listen to Milli Vanilli.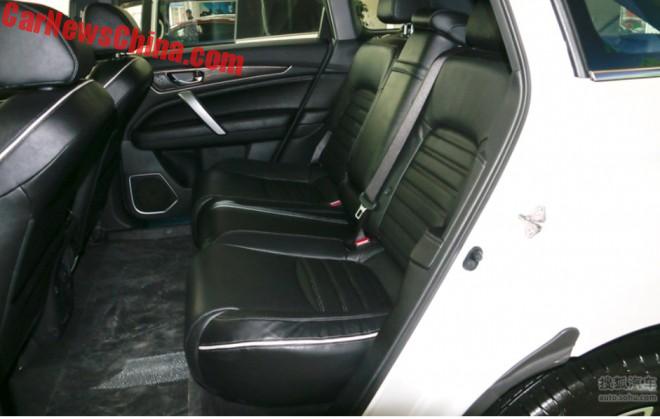 They really need to add some color to this car. This stuff is depressing. Black seats, black doors, gray, more gray, and more.
Like the Avancier the UR-V is strictly a five-seater, there is no space for a third row. This puts the Honda's in some disadvantage to their competitors, many of which are available with either five or seven seats.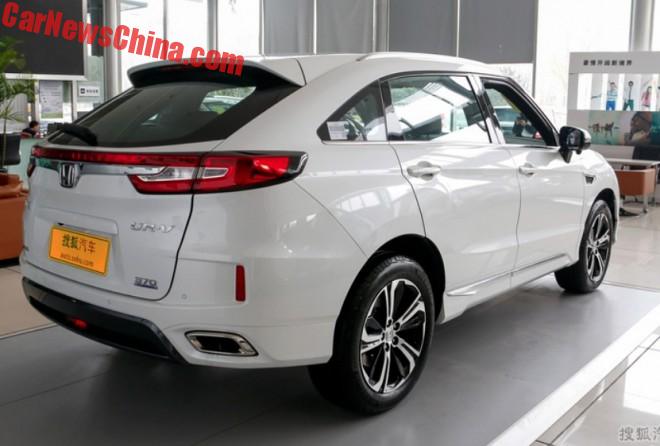 There is just no way to hide a big white ass, and Honda is even emphasizing it by fitting an ass-wide light unit and by moving the pipes to the far ends of the bumper.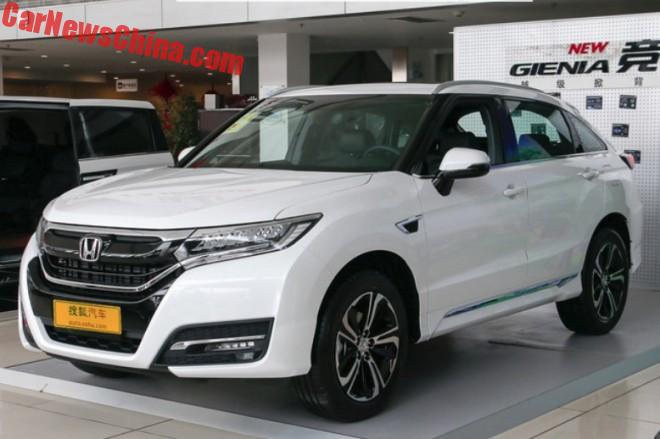 The UR-V stands here at a dealer on a stage with a backdrop saying New Gienia. That is another car.