Lifan is about to enter the hyper competitive compact SUV segment. Their entry is called the Pengfei, scheduled to launch on the Chinese car market in September. It basically looks like every other Chinese-brand SUV; with a black D-pillar, a shiny grille, black wheel arches, and very tiny wheels.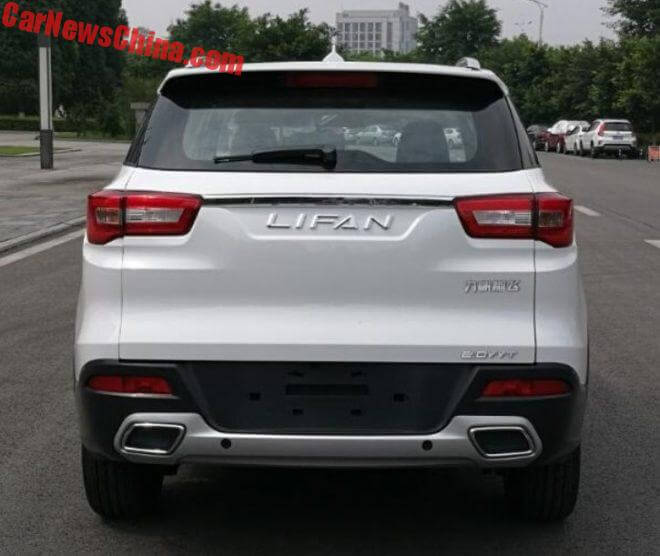 For a Lifan however it doesn't look bad. The lights are almost trendy, the large Lifan name badge is daring, and the pipes are properly integrated in the bumper. Size wise it is a perfect match for the segment: 4390/1820/1715, and wheelbase is 2610.
So far so good. But there is some bad, and that bad is the engine. The entire competition uses small and small-turbocharged engines, but the Lifan Pengfei gets a naturally aspirated 2.0 with an unimpressive output of 141hp. The engine will be mated to a six-speed manual or a five-speed automatic, sending horses to the front wheels.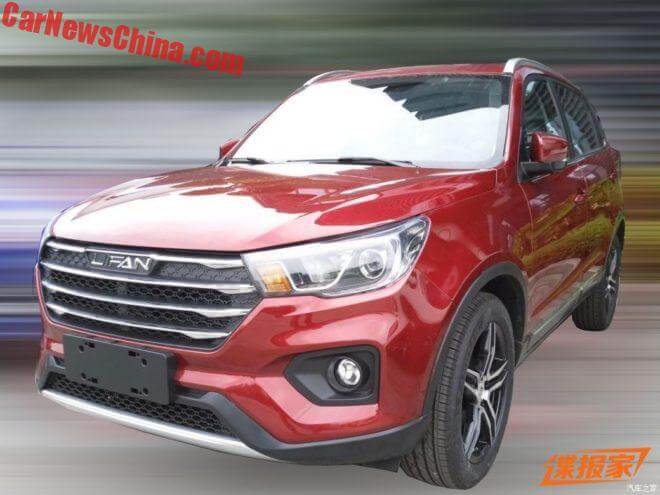 Earlier spy shots of a red Lifan Pengfei, looking a bit better than the white one. Lights are tad too large, especially in comparison with the wheels. See especially how the rear wheel swims in the arch. Roof rails appear to be usable, but only just.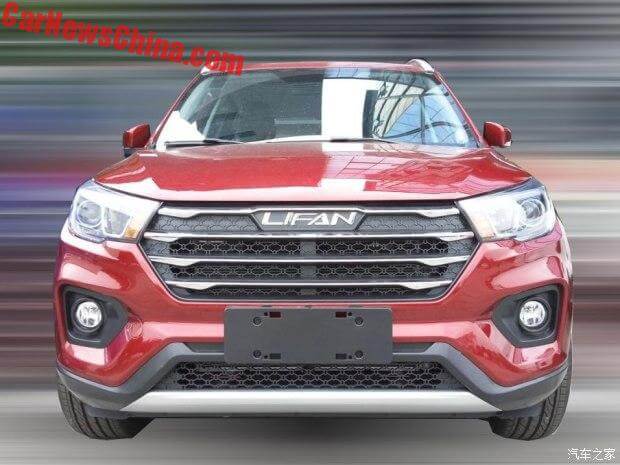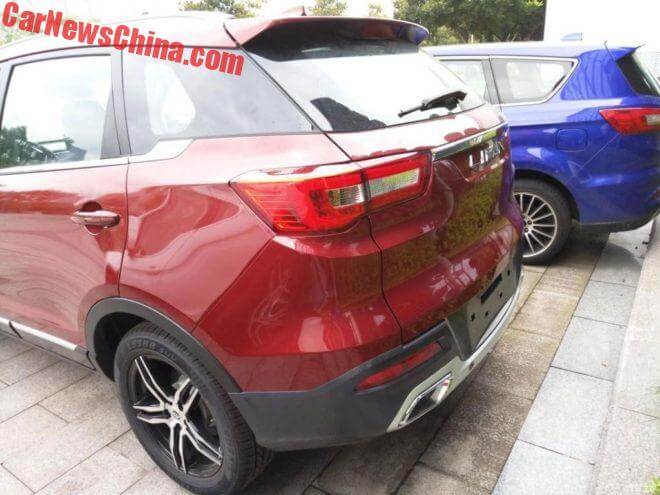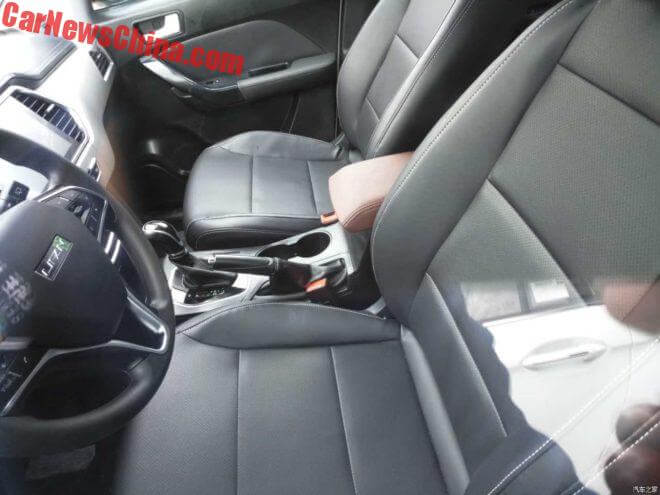 Only pic so far of the interior. Touch screen seems to be about 10 inch. Center tunnel with the automatic and an old fashioned manual handbrake.
All in all a fine if not overly exciting car to look at. It has the right size and will likely have the right price. But the strange and powerless engine will let it down.