This is the final production version of the FAW Junpai A50, and it has become a very neat looking little car, probably the best looking FAW product ever. The Junpai A50 will launch on the Chinese car market in September. Price will range from around 60.000 to 80.000 yuan.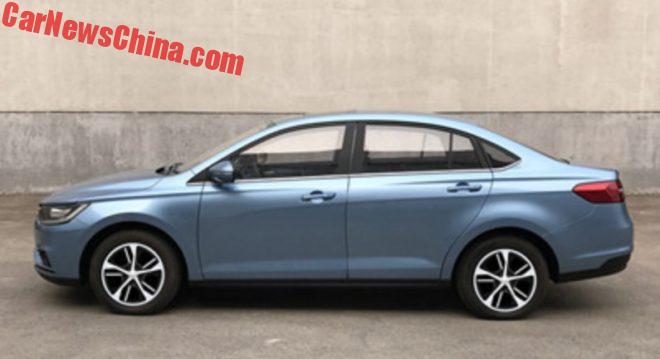 The Junpai A50 stands on the same platform as new Junpai CX65 wagon, another stylish new FAW. The A50 will be powered by a 1.5 liter four-cylinder petrol engine with 112 horses. Earlier on FAW said it would get 122 horses, but it appears they lost ten of those beasts along the way. Transmission is a six-speed manual. Later on FAW will add a 1.0 turbo to the lineup, mated to a seven-speed DCT.
Size: 4586/1765/1496, wheelbase is 2610 and curb weight is 1206 kilo.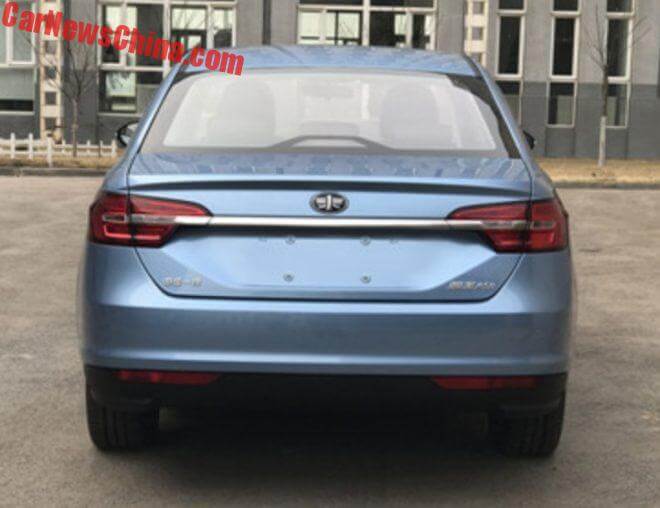 Rear end very clean but not at all boring. Other Chinese automakers should take notice, with their endlessly busy designs.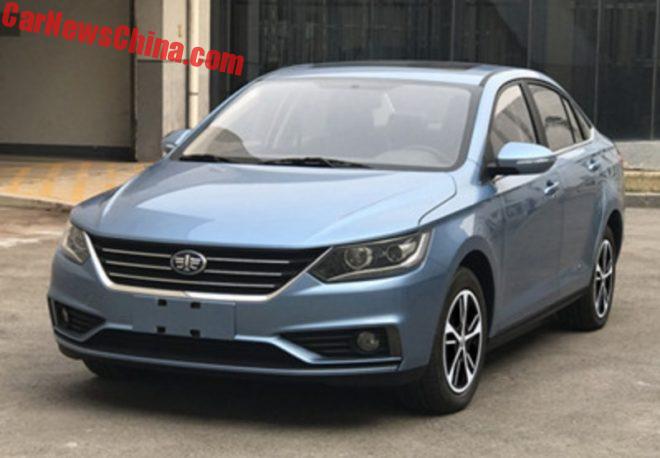 It is a great looking car, but it would looks so much greater still if it had bigger wheels. Just a little bit bigger and wider would do so much good. Alas, FAW got to think about fuel consumption!