New Spy Shots of the upcoming Buick GL6 for China, showing the new MPV during a photo shoot. Should have hidden it better! The GL6 will be launched on the Chinese car market in 2018, debut is expected for the Guangzhou Auto Show in November.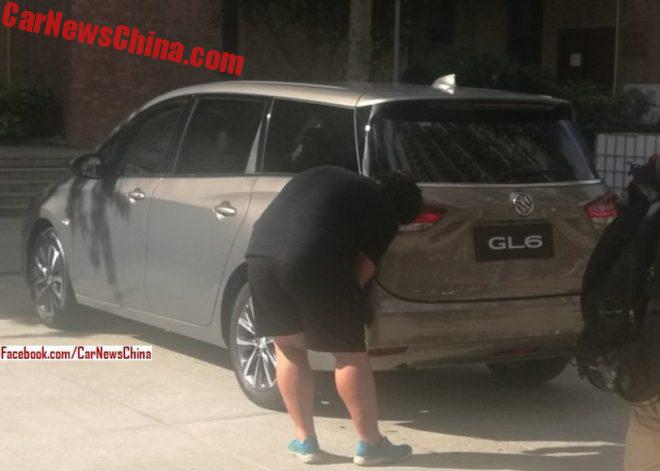 The GL6 is largely based on the Opel Zafira Tourer; it was developed before General Motors sold the Opel brand to PSA. And that makes this GL6 most likely the last Opel-based Buick. The big question is: where is Buick going to base its next models on? Almost the entire China-lineup was Opel-based, and very successful at that.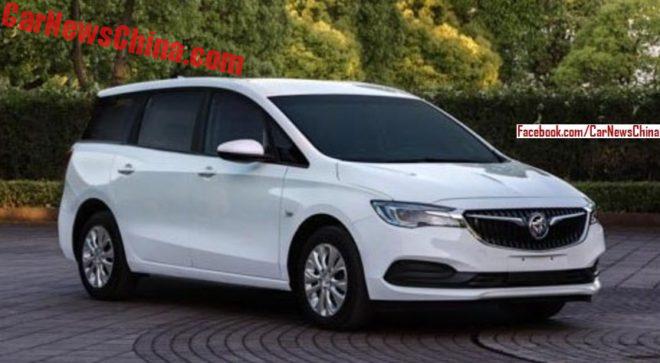 Earlier pic of the GL6.
Power comes from a new 1.3 liter turbocharged petrol engine with 156 hp. Size: 4692/1794/1626, and wheelbase is 2976.
Price will start around $25,000 (estimate in U.S. dollars, converted from Chinese yuan).
The GL6 will be aimed at young families living in big cities. Small and mid-size MPV's are a fast growing market segment in China, stealing away sales from sedans and even from SUVs.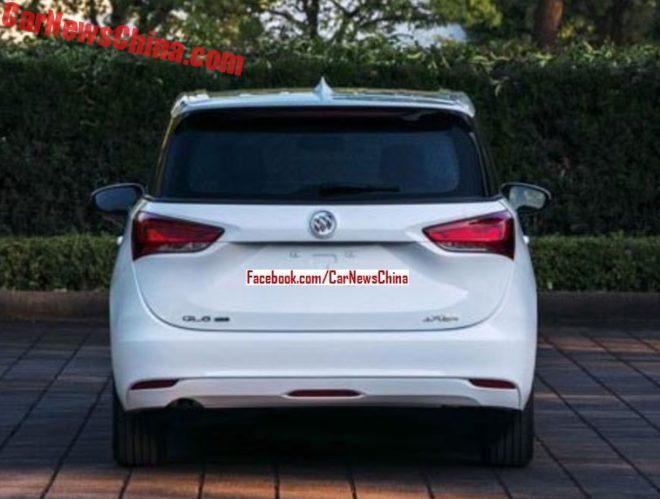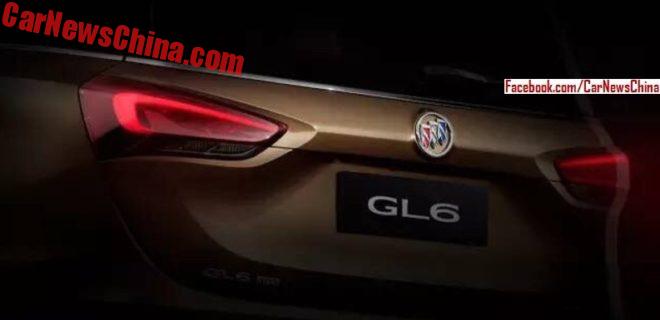 GM has published an official teaser, showing not much, while at the same time riding the GL6 around, completely naked on…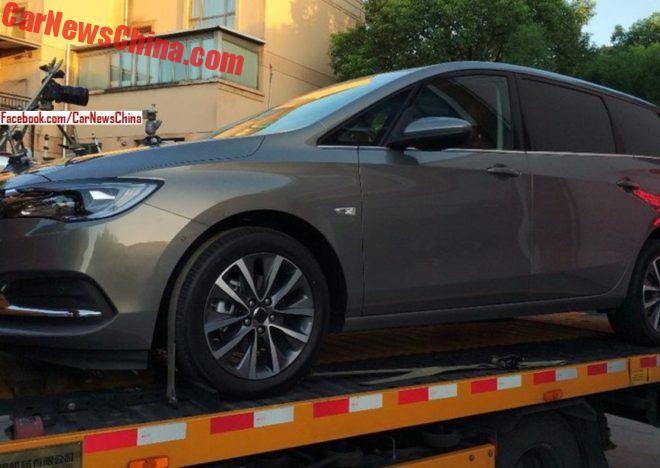 … a flatbed truck, showing all.