Volvo has launched a new brand. It is called Polestar and it will build sporty high-end electric cars. Their first car will be the Polestar 1, the production version of the 2013 Volvo Concept Coupe. Production will start in 2019 in a new factory in Chengdu, China. Next up is the Polestar 2 which will be aimed at the Tesla Model 3, and then it is time for the Polestar 3 which will do battle with the Tesla Model X.
The Polestar 1 is a brilliant looking car with an empty grille and beautiful wheels. So far so good. There is however a big question:
From the Polestar website: "Polestar is the standalone performance electrification brand of the Volvo Car Group".
From the Polestar press release: "Polestar, Volvo Car Group's performance brand, has today revealed its future as a new standalone electric performance brand."
But the Polestar 1 is a plug-in hybrid. How does that work..?
Well, easy. Just explain a hybrid into an electric, again from the press release: "The Polestar 1 is a two-door, 2+2 seat Grand Tourer Coupé with an 'Electric Performance Hybrid' drivetrain. An electric car supported by an internal combustion engine, …"
Bold by me. So according to Polestar Polestar is both an electrification brand and an electric performance brand, and a hybrid is actually an electric. Got it! But I will call a hybrid, thank you very much.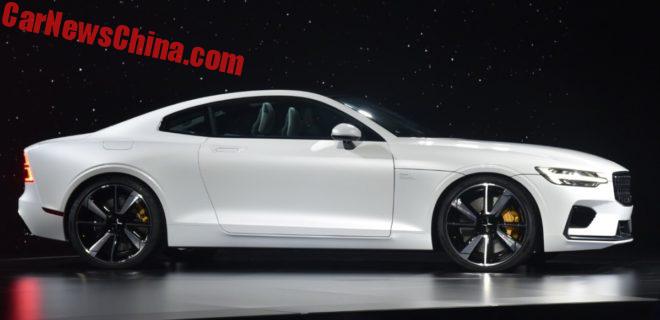 The tech is impressive. The hybrid drive train consists of two electric motors, each on one rear wheel, ad a 2.0 four-cylinder turbocharged-supercharged petrol engine on the front wheels. The electric motors deliver 109 hp each, good for 218 horses. The petrol engine delivers 382 horses, and remember: these are all going to the front wheels. Volvo claims a combined output of 600 hp and 1000 Nm, and a electric-only range of 150 kilometers (NEDC).
The Polestar 1 stands on a shortened variant of Volvo's SPA platform (Volvo XC90, V90, S90), with a 320 mm shorter wheelbase and a 200 mm shorter rear-overhang compared to the S90 sedan.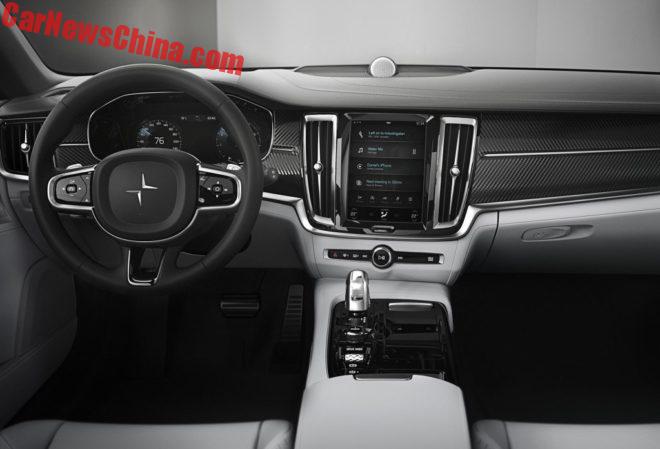 The interior comes straight from the 90-series, but Polestar has fitted a different instrument panel, perforated pedals, and extra fancy materials. The Polestar 1 is a 2+2 and the space in the rear appears to be very small indeed.
Polostar cars will be sold over the internet and via Polestar "experience centers", in pretty much the same way as Tesla is selling its wares. Except that you can't really own a Polestar. Instead, the brand will make use of a dressed-up lease program which lets you use the car for two years based on a monthly subscription. After those two years you can get another Polestar or buy an Audi.
What happens to the old cars is a bit unclear. Polestar could sell them on the used-car market but that means people can own them anyway. Or they could lease them out again at a lower price. More on that as we get it.
The Polestar brand is owned by Volvo and two Geely-owned investment companies. Polestar will have its own headquarters, operations, and unique products, or so the company claims. But the 1 looks an awful lot like a Volvo to me. And it is a hybrid!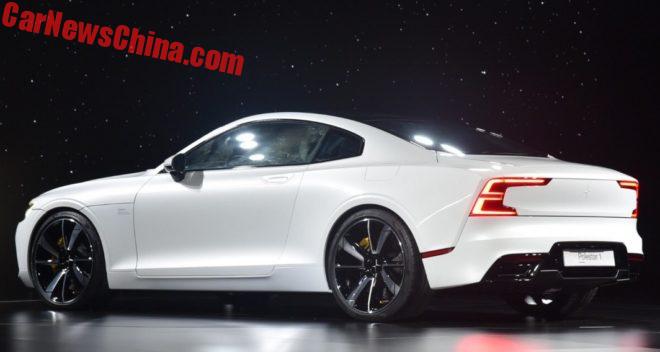 Rear lights much better than on the S90. The whole rear end looks very clean, and somewhat empty, just like the grille.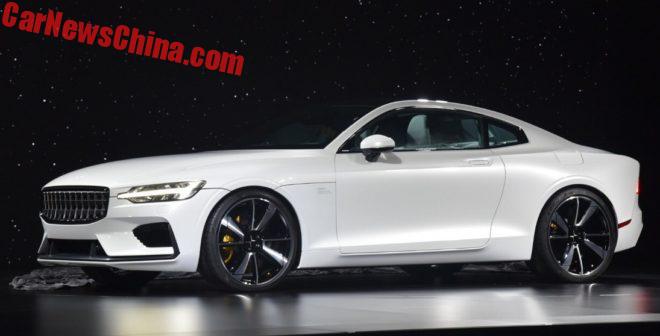 Again; a great looker. But the Polestar 1 is based on a 2013 design and 2019 is still a long time away. And that's just the start of production, so most markets will get the car in 2020 or even 2021. Will it still look fresh enough by then..?