Baojun has released the first official images of their new 530 SUV, and it has been a a while since we saw such simpleton Photoshop work, it feels like we time traveled back to 2005 or so. Look at the tire track behind the rear wheel on the first photo, what is that all about..?
Baojun is an entry level brand under the SAIC-GM-Wuling joint venture, in which GM has a 43% stake. The other partners are SAIC (aka Shanghai Auto) and Wuling Automotive.
SAIC and GM are also tied up in the giant Shanghai-GM joint venture that makes Buick, Chevrolet, and Cadillac cars for the Chinese market.
The Baojun 530 is a 5-seat SUV that will be positioned above the exiting Baojun 510. It will debut on the Guangzhou Auto Show in November and launch on the Chinese car market in early 2018. Price will start around 90,000 yuan or $13,600, positioning the 530 in the most competitive segment of the compact SUV market.
There will be two engines available: a 1.8 with 135 hp and a 1.5 turbo with 150 hp.
Size: 4655/1835/1760, and wheelbase is 2750.
Design is certainly interesting with mean looking lights, a big grille, and little knack in the roof and shut lines over the C-D pillar. Baojun means 'Treasure Horse', hence the giant horse head logo.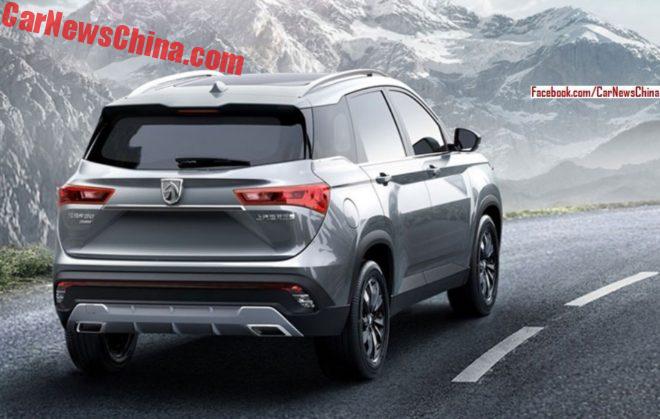 Goin' up the ice mountains.
The Baojun badge is truly gigantic here, it barely fits under the odd-looking spoiler. Black wheel arches are nice and typical crossover-ish, but the wheels are too small and especially too narrow, see how that rear wheel is swimming in the arch. Exhaust pipe tips located very low int he bumper section.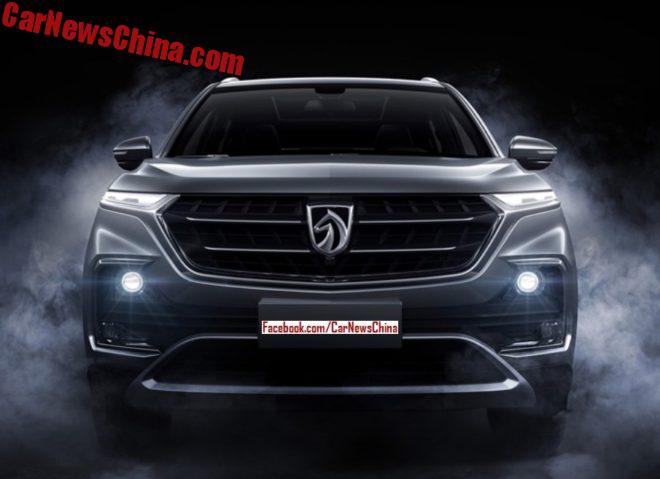 This is just crazy, this is a 1980's style Photoshop, with smoke and all the lights on, the 530 is a monster horse. One however has to wonder who switched on the lights, as there isn't any driver inside.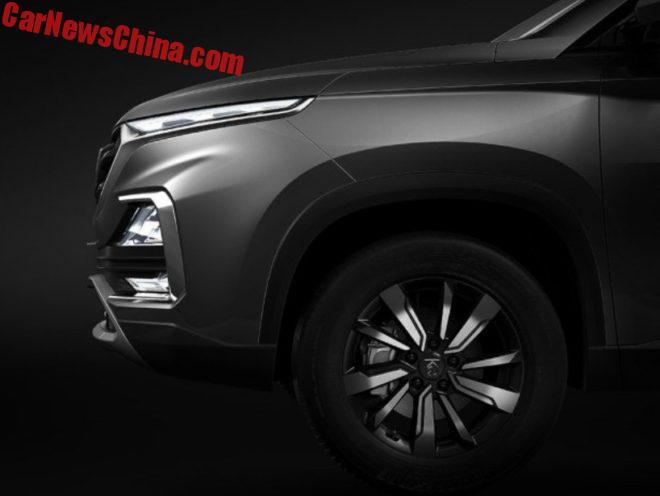 The last official photo gives us another look at the lights, and those indeed are absolutely cool.