This little blue beauty is the new Wuling Hongguang S3, a small SUV for China. It is the first SUV under the Wuling brand, aimed at the low end of the market. Price starts at 59,800 yuan and ends at 84,800 yuan ($9012 – 12,778).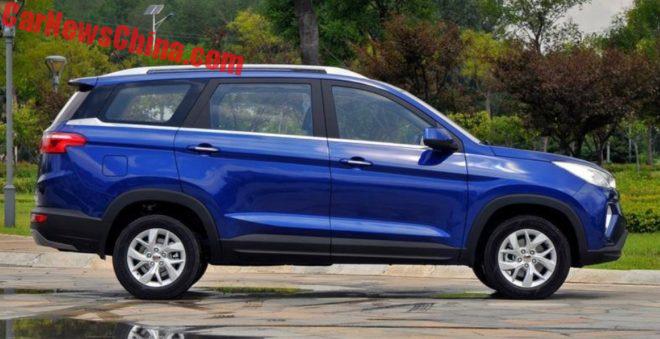 Design is nice with a sporty shape, black arches, black B/C/D pillars, a shiny strip under the windows, and shiny roof rails.
Wuling is a brand brand under the SAIC-GM-Wuling joint venture (SGMW). in which GM has a 43% stake. The other partners are SAIC (aka Shanghai Auto) and Wuling Automotive.
SAIC and GM are also tied up in the giant Shanghai-GM joint venture that makes Buick, Chevrolet, and Cadillac cars for the Chinese market.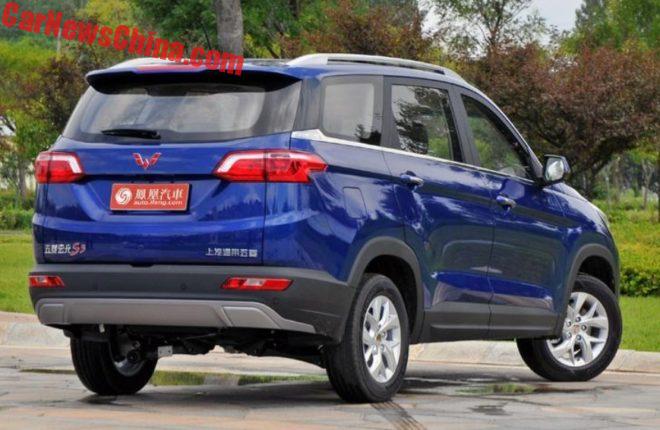 Wheels look very small for such a relatively tall and narrow vehicle. Better watch out when the big winds are a coming.
The Hongguang S3 is available with two four cylinder petrol engines:  a 112 hp 1.5 and a 150 hp 1.5 turbo, both mated to a six-speed manual 'box. There is no automatic or CVT, and that will seriously hamper sales. It is a bit odd, as most comparable cars by Wuling's competitors are available with an automatic.
Size: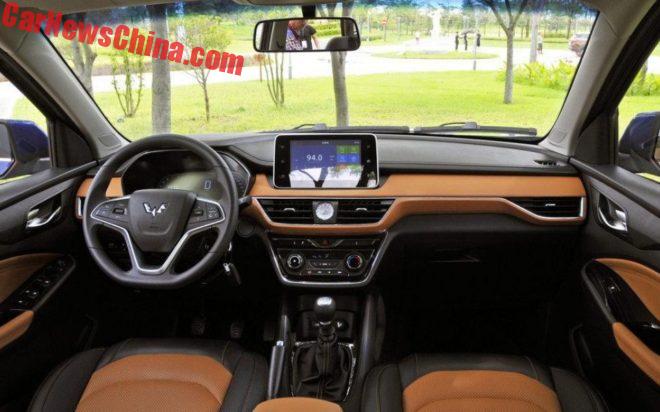 Wuling's interior quality has vastly improved over the last five years or so, and it shows again here. Colors and materials are nice, but the steering wheel looks a bit old fashioned.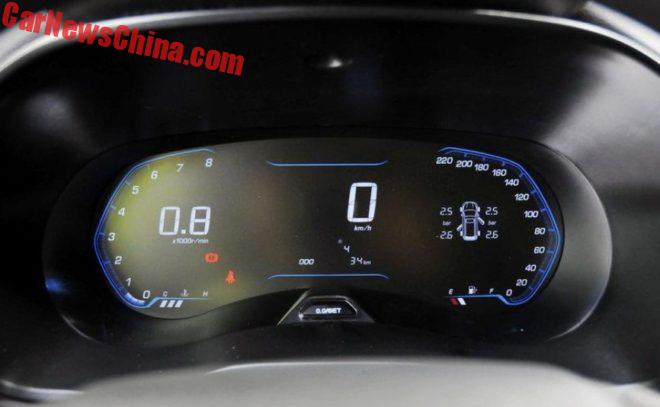 The digital instrument panel is ultra cool with spacey dials and numbers.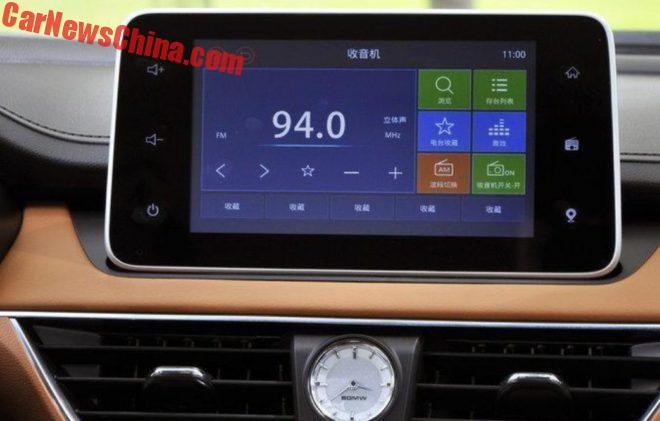 The touch screen measures 8 inch. It doesn't have Apple CarPlay or even Baidu CarLife, but it does have Bluetooth and…. and…. a slot for SD cards! Really! Is there anybody out there still using those things? SGMW-branded clock is very stylish.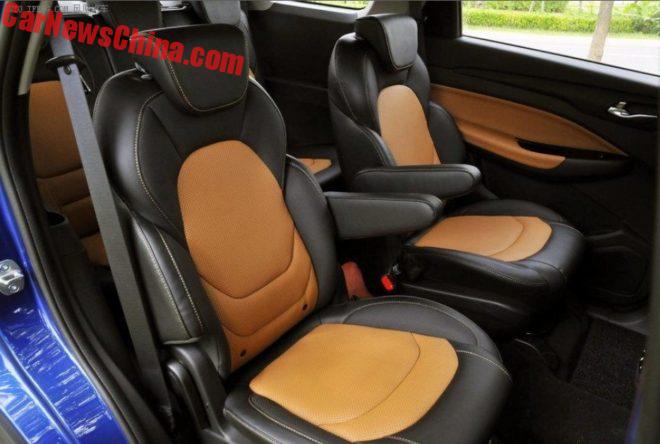 The S3 seats seven in a 2/2/3 config, although you have to be very small to fit on the the…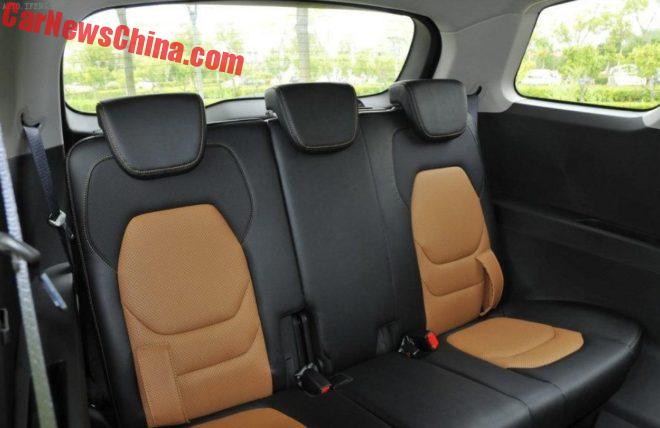 … seat in the middle on the third row. Only for kids and grandma.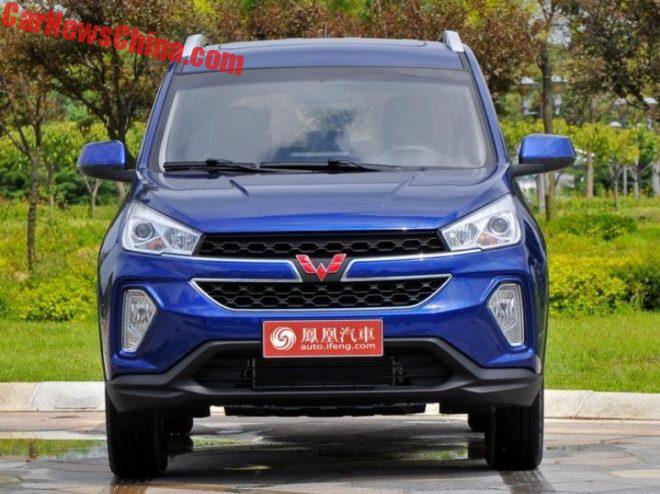 Big red Wuling badge on the nose.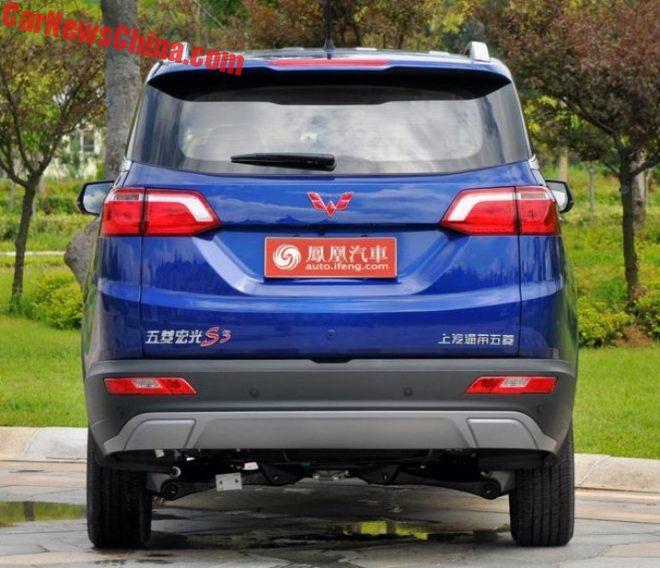 S3 badge in red. We strongly support the use of red letters and badges on turbocharged cars. We believe that red is cool, and adds to the experience of driving and or owning a turbocharged vehicle. The S3 is available with and without a turbo. Sadly, we have to report that the S3 badge is red on both. Bad Wuling!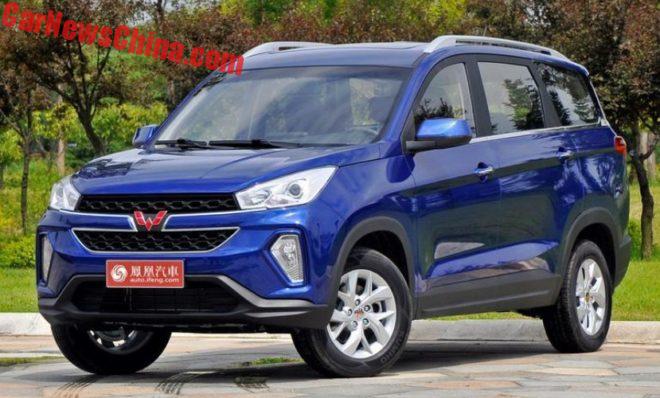 The new Wuling Hongguang S3 SUV for China.