The 2017 Guangzhou Auto Show is in full swing. There are over 50 brand new cars on display, and this week we will try to show you all of them.
This fine black thing is the JAC Refine R3, a new mid-size MPV that be launched on the Chinese car market in early 2018. The Refine S3 comes with the typical JAC grille; oddly shaped, huge, and very shiny.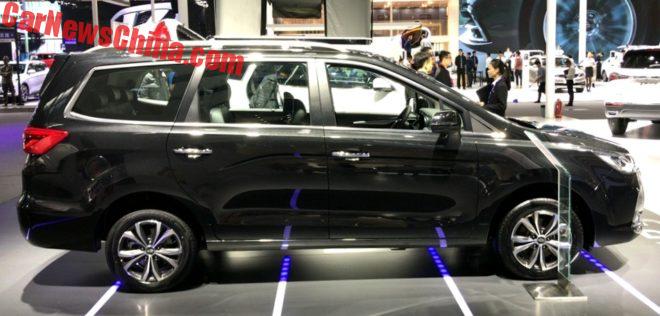 The Refine R3 seats seven in a 2/2/3 setup. It has surprisingly large windows for 2017, very nice to see that in a time when most automakers seem to regards windows as something that can't be small enough. Sadly however, the wheels didn't go big with the windows. They are so tiny they wouldn't even fit under my scooter. Check how much space there is in those wheel arches. And it looks horrible.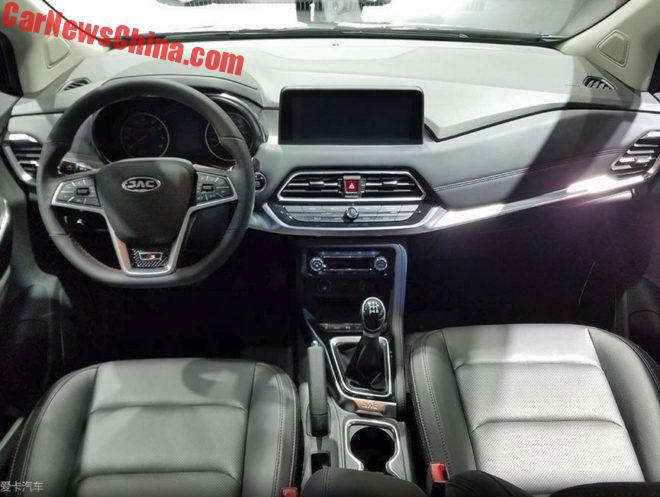 Dash if okay for the segment. Analog dials and a sweet 9 inch touch screen for the infotainment.
Power comes from a 1.6 with 120 hp and 155 Nm, mated to a five-speed manual 'box.
Size: 4750/1835/1773, wheelbase is 2760.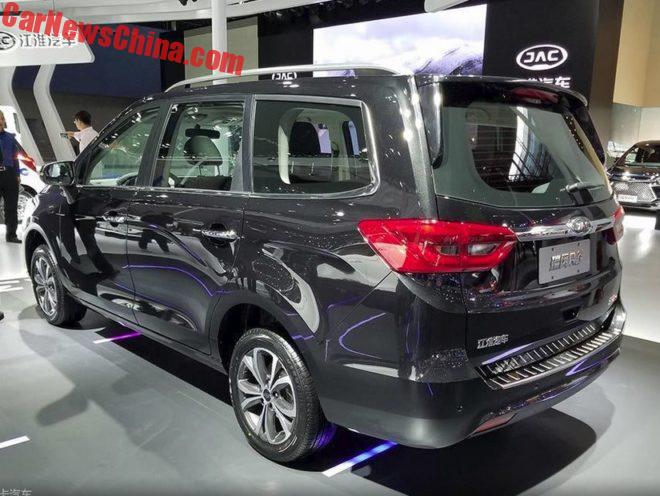 Even the rear window is large. Proper roof rails to attach the canoe to. Lights are big and very red. Rear-window spoiler looks a bit cheap.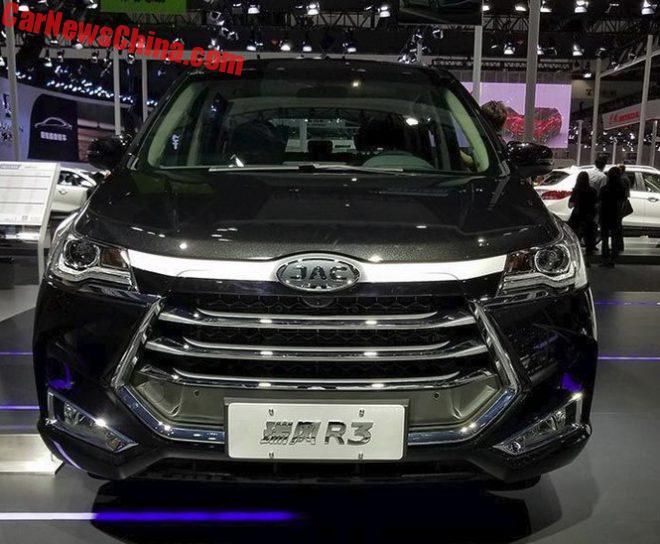 Grille yeah!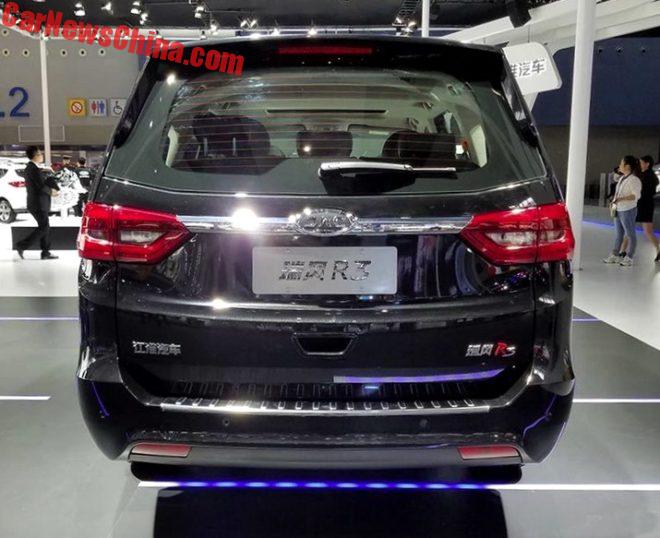 The new JAC Refine R3 for China. A nice addition to a hyper competitive segment.