Volkswagen T-Roc goes long-wheelbase for China
Everything has to be bigger in China, and even compact crossovers can't escape. These are the first photos of the China-spec Volkswagen T-Roc, and naturally is it larger than in the rest of the world.
Wheelbase is up by 84 mm, length by 77 mm, and height by 9 mm. All the extra 'base goes to the passengers in the back.  Size: 4318/1819/1582, and wheelbase is 2680. Power comes from a 1.4 turbo with 150 horses, good for a top speed of 203 kilometers per hour. Later on a 110 hp 1.2 turbo will be added to the lineup.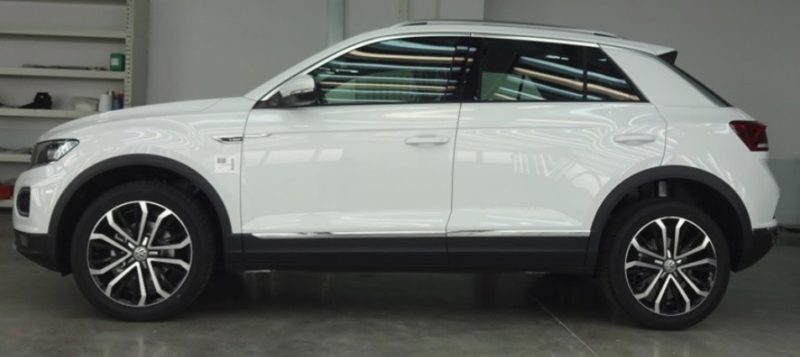 The T-Roc will launch on the Chinese car market in July. It is made in China by the FAW-Volkswagen joint venture, in their factory in southern Guangzhou Province.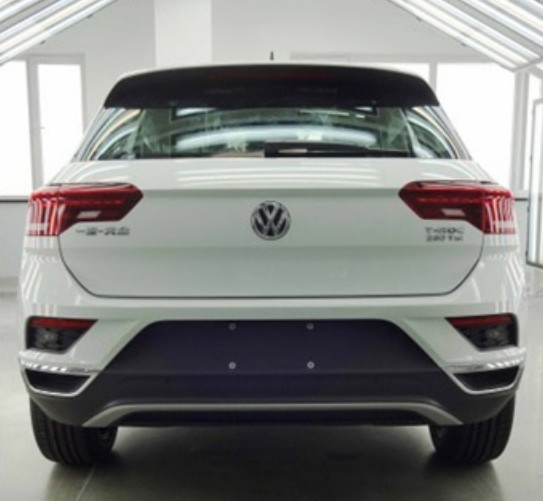 Chinese FAW-Volkswagen dealers have long been begging for a car like the T-Roc, and now that it has almost arrived they are expecting very high sales. For that to happen Volkswagen need to price it competitively, competition is this segment is murderous and price so important that the Volkswagen badge can only command a tiny premium, if any.
The T-Roc is the first SUV for FAW-Volkswagen. The two others SUVs that are produced in China, the Tiguan L and the Teramont, are made by Shanghai-Volkswagen.