Rolls-Royce Cullinan
Leaked images of the Rolls-Royce Cullinan? Ha! It's already here
Big news on the interwebs overnight about a bunch of leaked images of the new Rolls-Royce Cullinan SUV. But China is ahead, as usual, because the Cullinan is already here, and it is very real.
One wine red example was sneakily photographed during a preview event for wealthy customers. The machine looks absolutely massive, although it doesn't seem to stand as high as it seems on the leaked images.
We can also reveal the Chinese name: Kulinan, which is a meaningless phonetic translation of Cullinan.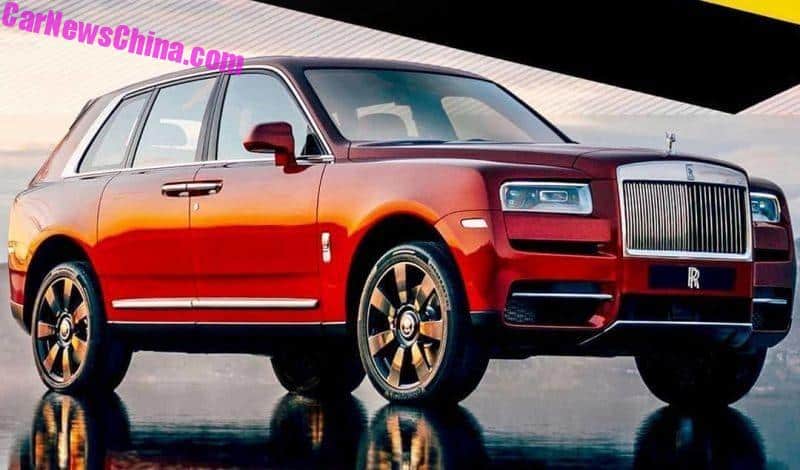 Leaked Roller.
The Rolls-Royce Cullinan will be launched today, May 10, in London at noon local time. It will be powered by the same engine as the Phantom; a twin-turbo 6.75 liter V12 with 563 hp and 900 Nm.
China is expected to become to largest market worldwide for the Cullinan, followed by the United States.