Baojun electric car
What, can we say? … [waiting a minute]
Okay. There we go. It is a Baojun. It is an electric car. It is real. And General Motors is responsible.
Why? Because Bojun is an entry level brand under the SAIC-GM-Wuling joint venture, in which General Motors has a 43% stake. The other partners are SAIC (aka Shanghai Auto) and Wuling Automotive.
SAIC and GM are also tied up in the giant Shanghai-GM joint venture that makes Buick, Chevrolet, and Cadillac cars for the Chinese market.
Baojun makes a series of perfectly decent petrol powered cars. Next to that they make a series of electric cars. Their first electric baby was the Baojun E100, which launched last year.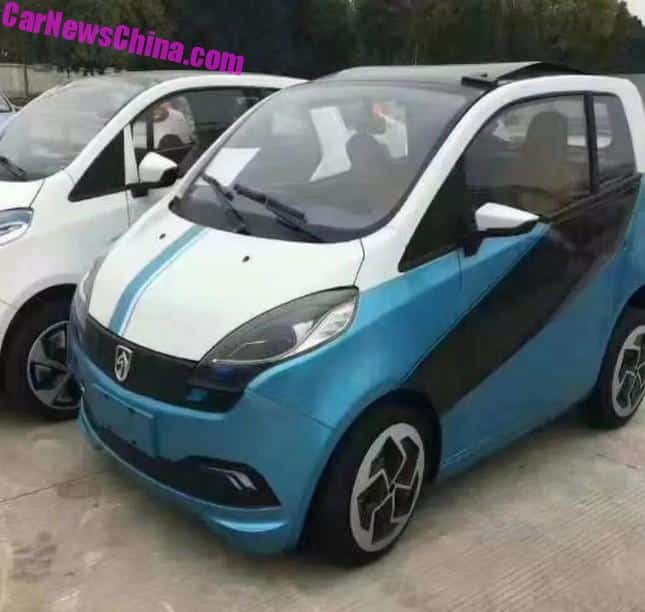 Next up is this one, called the Baojun E200.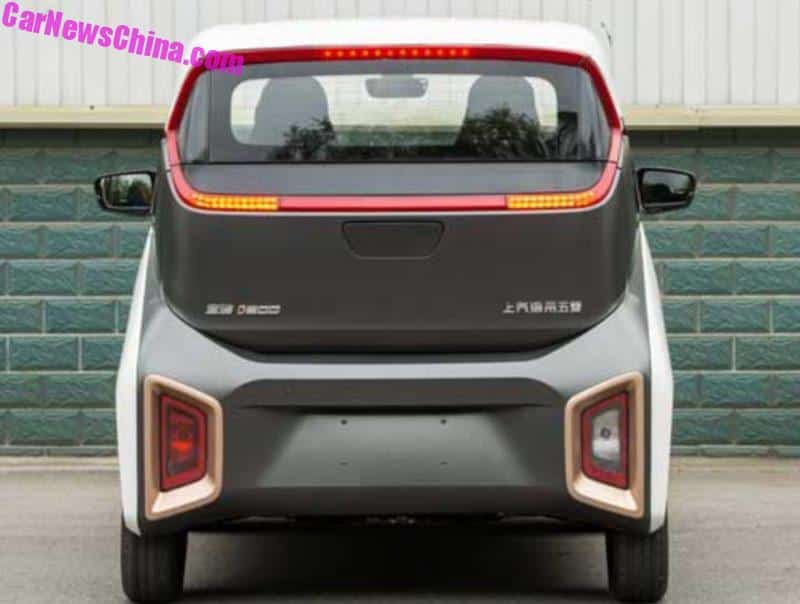 And this is the all-new car, looking just as weird from the back as from everywhere else. The type name has been blurred. There seems to be a D, something unreadable, and two zero's. Perhaps this is the first car of a yet-unannounced D-Series.
We know it will have an electric motor with 39 hp, good for a 100 km/h top speed. It is a 2-seater, sized 2497/1526/1616, with a 1600 wheelbase.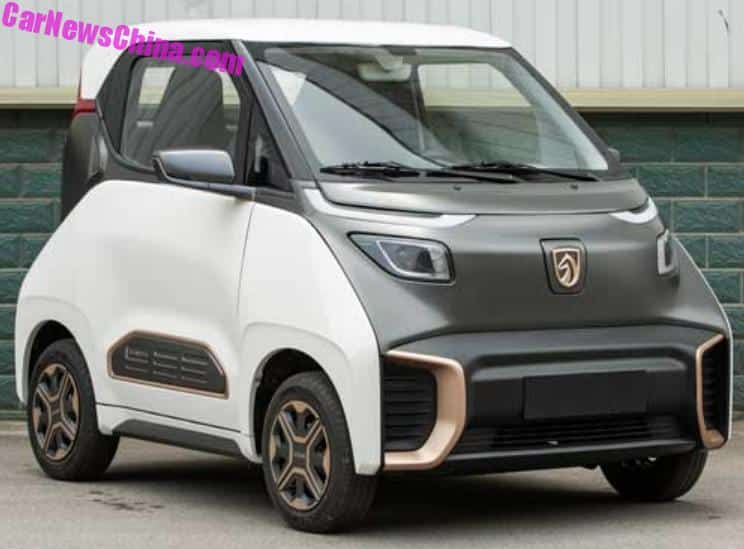 I know that brands have to stand out in the hyper competitive small-electric car market in China. But is this the right way to go..? Probably not.