Chevrolet Orlando
The Chevrolet Orlando used to be a boring MPV, but no more. The name has been recycled for a somewhat exciting SUV for China. The new Orlando will debut in the fall and hit the Chinese car market near year's end.
The Chevrolet Orlando is made in China by Shanghai-GM. There will be 5 and 7-seats versions. Power comes from a 1.3 turbo with 156 hp, mated to a 6-speed manual or a 6-speed automatic. Size: 4684/1807/1628, and wheelbase is 2796.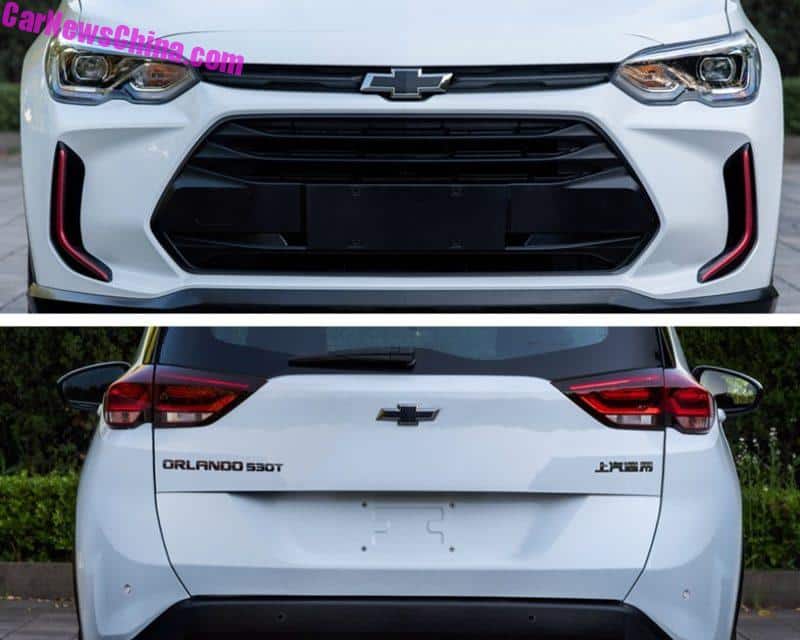 The Orlando badge is painted in an uncommon dark shade of red. Lemme check if we have that. Yes we have. The 530T badge, which is a meaningless number referring to the engine, is black. And so is the Chevrolet badge and the Shanghai-GM badge on the right.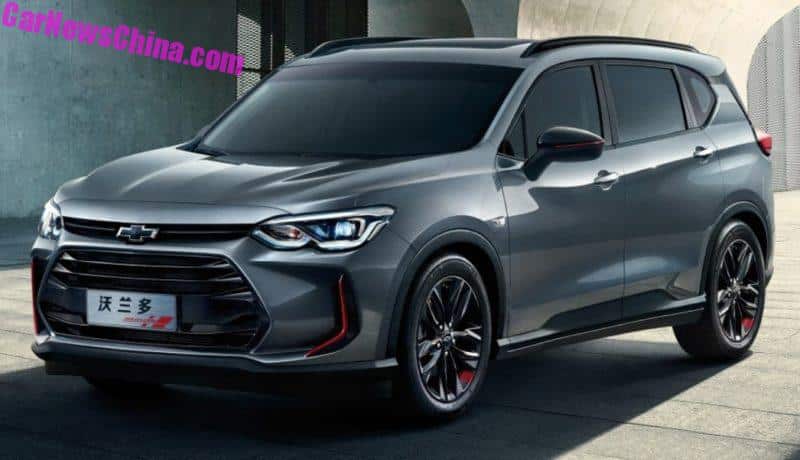 Earlier on Chevrolet released images of the sporty Redline version, with red lines in the fake air inlets, hence the name. This red is of another shade than the red seen above on the badge. Happily, it is a more common kind, and we sure have that. The Redline will get a 163 hp version of the same 1.3 turbo. That's a hefty 7 horses more than the standard car. Speed!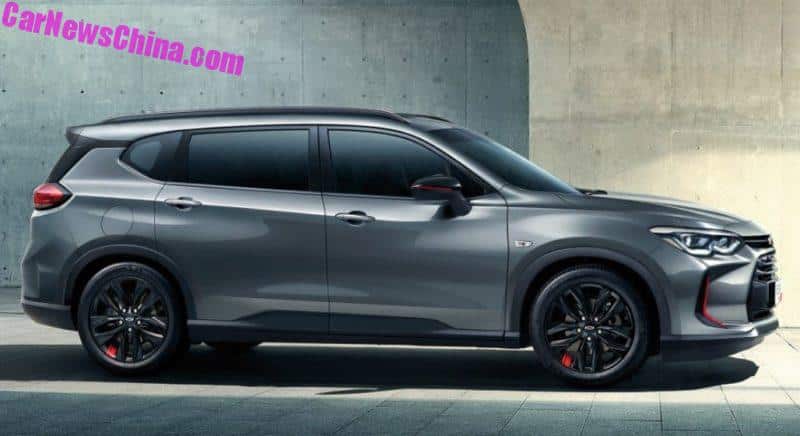 It also had red dots in the wheels, and, if you look real carefully, red lines on on the mirror housings.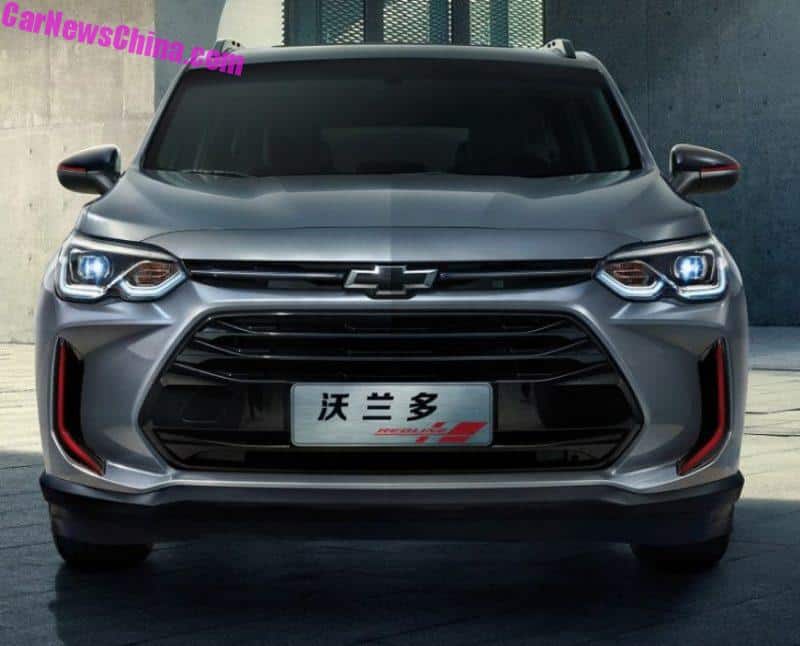 The new Chevrolet Orlando for China, not an MPV no more, but a racy SUV.