Jetta is a new brand under the FAW-Volkswagen joint venture in China, aimed at young car buyers. The Jetta VA3 is basically a rebadged Volkswagen Jetta, which sounds as weird as it is. It is old too, the Chinese Jetta debuted back in 2013!
The VA3 is made in the joint venture's Chengdu plant. Power comes from a rather old 1.5 liter petrol engine with 110 hp, good for a 185 km/h top speed. Size: 4501/1704/1469, wheelbase is 2604.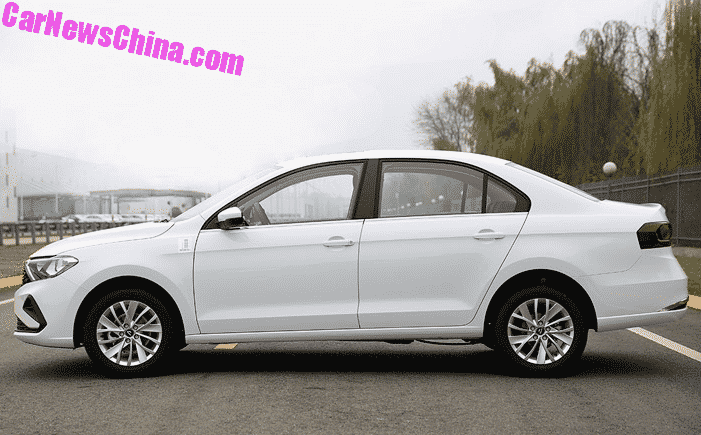 Volkswagen didn't try very hard to make it look different or new. The badges are new for sure, but that seems to be it. Even the wheel covers are the same.
The Jetta brand will have its own dealers and marketing, but they are going to have a hard time selling a car that is six years old to young people.

Old Jetta for young people.