The Mercedes-AMG A35 L 4matic is the first China-made AMG, manufactured by Beijing-Benz. Power comes from a turbocharged 2.0 with an output of 306 hp and 400 Nm, good for a 250 km/h top speed. 0-100 takes 4.9 seconds.
And that makes the Mercedes-AMG A 35 L 4matic the fastest sedan ever produced in China. It certainly looks fast, with a speedy body kit and optional stripes on the sides.
The engine however is still imported from Europe, whereas the normal non-AMG engines for the rest of the range are made in China. The L version has the long 2789 mm wheelbase, so this AMG is fast and spacious.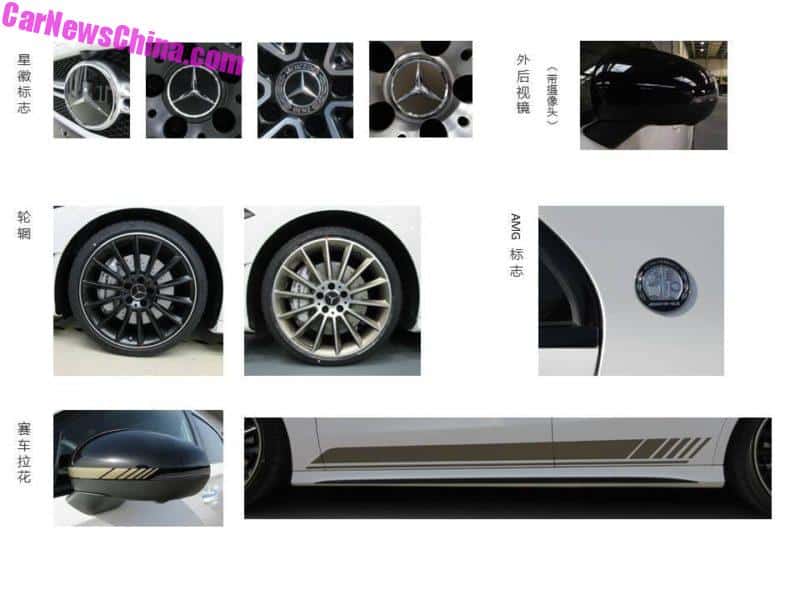 Note the optional AMG badge on the C-pillar, mid-right, and the optional stripes, low-right.