Nio is coming to Europe, Norway. Source: Nio.
Founded in 2014  by Chinese visionary William Li and backed by heavyweights as Sequoia, Tencent, Baidu, or Lenovo – Nio (蔚来, which literal translation is Blue Sky), operated exclusively in China.
This will change soon a Nio confirms it's going global. It's not a big surprise its first stops will be Europe, to be more specific, Norway. Nio today announced that its 6th May conference would be focused on Norway expansion and broadcasted live at 10 am Norway time (GMT +2).
There were speculations since Nio Day held in January this year about Nio's Norway expansion as its founder Li Bin revelated there will be a Nio house in Oslo. What is surprising how fast Nio is proceeding in its globalization plans because it was only last year when Nio's founder William Li claimed Nio wants to be presented at the most important EV markets by 2024.
As Norway is part of the Schengen area, it is now much easier for anyone in the EU to legally buy and import Nio cars.
I expect the conference to answer three main questions, first, when Nio will start selling the first cars in Norway, second, which models it will be, and third, if they will apply the same strategy with their battery swap stations as in China or focus more on fast charging popular in Europe. Also, it would be interesting to watch if Nio would rely on direct customer sales like in China (where you can buy Nio car only through their official app) or team up with local dealers like their competitor Xpeng.
Nio ET7. Premier edition will have a 150KWh battery and range 1000 km, starting price 70 000 USD. Source: Nio
Xpeng is already presented in Norway since last year with their model G3 and has already sold around 150pcs. It's a relatively slow start, but it might be good as Europe is a very different market for Chinese manufacturers in terms of certification, safety, consumer rights, marketing, and any fault might backlash.
In China, Xpeng teamed up with Zero Emission Mobility AS dealer to run their sales operations in Norway.
This is not a surprise as Xpeng CEO, He Xiaopeng, claimed their strategy is to partner with traditional dealers. In China, Xpeng signed a memorandum with Zhongsheng Group Holdings Ltd. – a major Chinese dealer of luxurious cars covering brands as Mercedes-Benz or BMW. Zhongsheng is supposed to run stores and service centers for Xpeng in top-tier cities, tap into the EV market, and increase its dealership market share. This is desired for traditional dealers as new Chinese EV startups focus a lot on direct customer sales.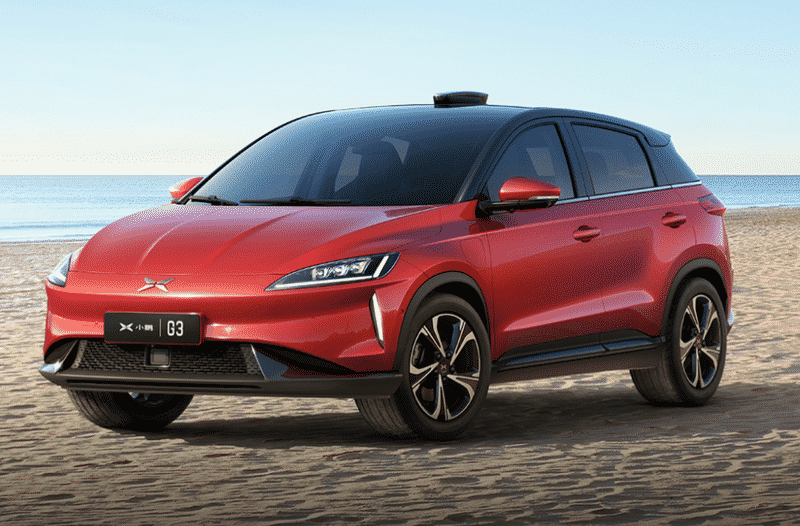 From Xpeng's strategy, we can guess what Nio's moves will be. Xpeng didn't yet offer its current mass-produced flagship model P7 sedan in Norway, only cheaper SUV G3. If Nio follows this path, we might be looking forward to ES8 and ES6 being launched in Norway. But to be honest, we all hope Nio will bring its flagship model, ET7, to Europe as soon as it launched in China.