Earlier this year, Car News China reported on the trial production of the Voyah Free, a luxury SUV made by DongFeng under their new Voyah sub-brand. The Chinese name is Lantu. As the car is now market-ready, let's take a closer look at what's on offer.
In an age of overdesigned exteriors, it's refreshing to see a vehicle with subtle curves and flowing lines. The fluid design gives the Voyah Free an efficient drag coefficient of 0.28, lower than many in its class- like the Audi Q5L (0.30) and Lixiang ONE (0.32). Drag coefficient quantifies the resistance of an object in a fluid environment such as air. In other words, lower drag means better aerodynamics.
Inside, it sure looks like a comfortable place to be – featuring a minimalistic design with soft-touch materials all around. A three-screen array sits upon the dashboard and lowers automatically in sports mode to minimize driver distraction. The blue and white interior, the display theme, and even the shape of the C-pillars are all supposedly inspired by luxury yachts.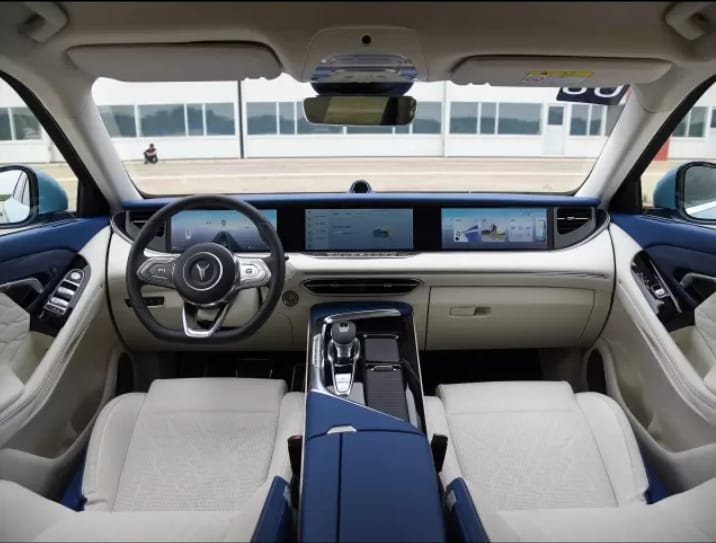 Two EV and one range-extender PHEV drivetrains are available for the Voyah Free.
The 4WD range-extender PHEV uses a turbocharged 1.5L gasoline engine to charge the 33KWh battery or power the electric motors directly, resulting in a  0-100km/h time of only 4.6 seconds!!! Magically, the combined fuel consumption is only 1.3L/100km, giving a maximum range of 860km. A pure electric range is a decent 140km, adequate for the average commute. Price ranges from 313,600-333,600 RMB (48,470-51,560 USD) depending on trim level.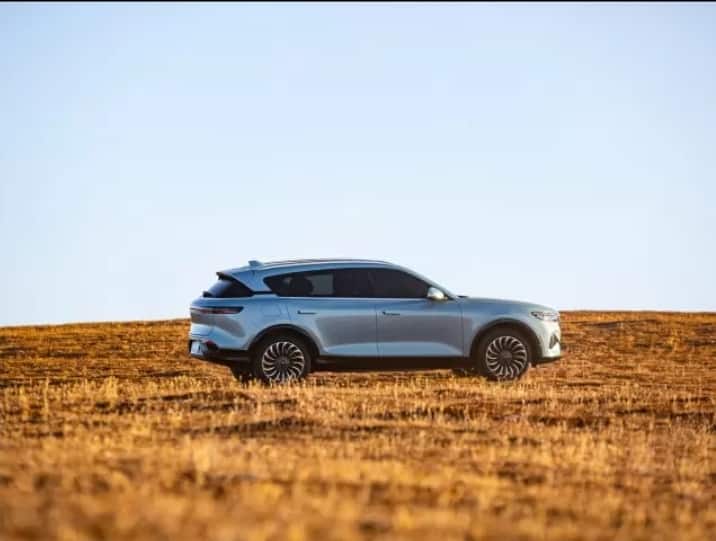 For purists, select between an RWD or a 4WD EV drivetrain- both featuring 88kWh batteries. The RWD is slightly more efficient, with an NEDC range of 505km, while the 4WD has a shorter 475km range due to the powered front axle. Price ranges from 333,600 (RWD)-363,600 (4WD) RMB (51,560-56,200 USD).
So if you want a blazingly fast SUV with great tech and excellent styling, the Voyah Free might be one to consider. Will this vehicle gives the Wildlander PHEV a run for its money, or would the new brand require time to build customer confidence? Stay tuned, and we'll update as the numbers come in!