The Lynk & Co 05+ is a new performance SUV-coupe for China. Two brand new light green examples were rolled out for a photo shoot, note the camera equipment in the background, on the right. The 05+ definitely looks the business, with a full-on body kit, big wheels, and big brakes.

Lynk & Co also released new promo pictures, likely made at that very location we saw on the first photo. The 05+ is powered by a 2.0 turbocharged four-cylinder engine with a maximum power of 265 horsepower and a peak torque of 380 Nm.
The engine is derived from a Volvo unit but manufactured locally at Zhejiang Geely Powertrain. The engine's designation is JLH-4G20TDH. Transmission is an Aisin 8-speed automated manual, sending horses to all four wheels. Top speed is 230 kilometers per hour.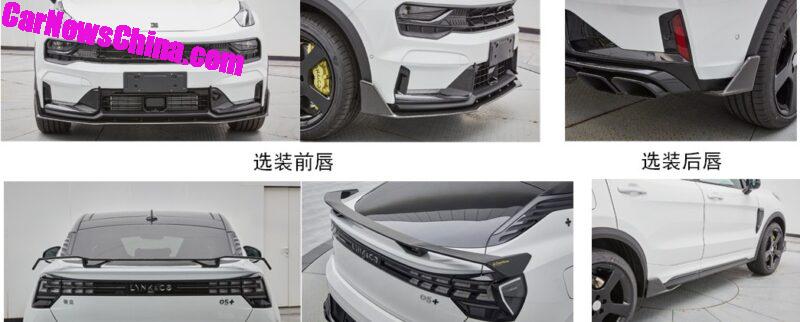 The Lynk & Co 05+ is the most powerful petrol version of the 05 SUV-coupe so far. It sure needs the extra power as it has to carry a whole load of extra bodywork. Curb weight is a hefty 1798 kilo. It has extra wings/winglets/spoilers at the front, at each side of the front bumper, of the rear bumper, on the side skirts, and most notably a large front splitter and an even larger rear spoiler. It also has twin-twin exhaust pipes. The super cool simple five-spoke alloys on this white car are sadly not for production.


These are the alloys for the production cars. Customers can spec base steel or ventilated steel brakes. The brake caliper is branded Lynk & Co, except on the alloy on the far right, which is likely the cheap-ass choice.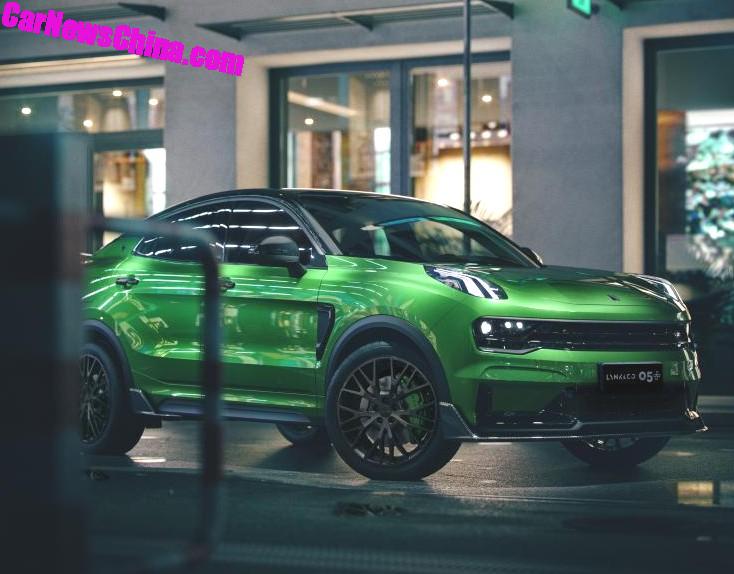 The dual tone paint job is very stylish and the alloys look great. A car like the 05+ could be a hell of an image maker for new markets outside of China. But, sadly, the 05+ is likely to be a China-only car. This has to do with image. Outside of China, especially in Europe, Lynk & Co is marketed as a responsible/green/hipster/share/sharing kind of brand, with only mildly powerful HEVs and PHEVs on offer. A beastly 265 hp turbo doesn't fit in that line of marketing image making.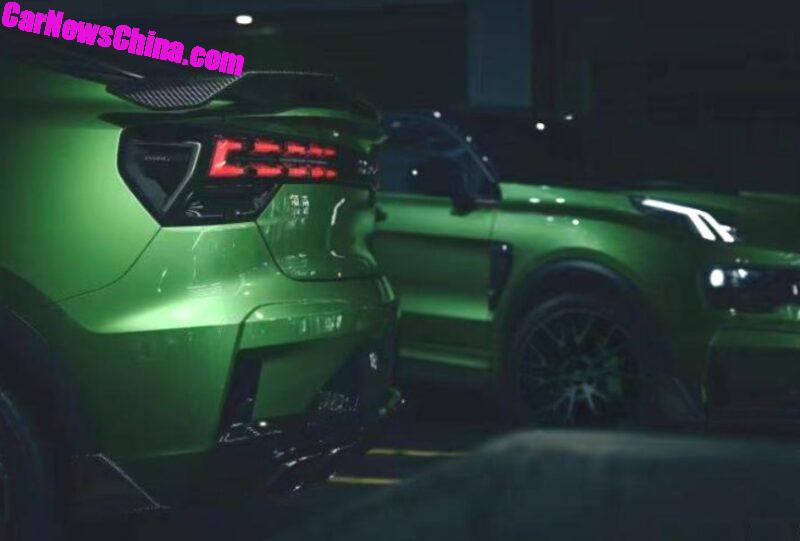 The carbon fiber bits are apparently real carbon fiber, which is cool for a car in this segment. The Lynk & Co 05+ will hit the Chinese auto market sometime next month, priced around 270.000 yuan ($41.800).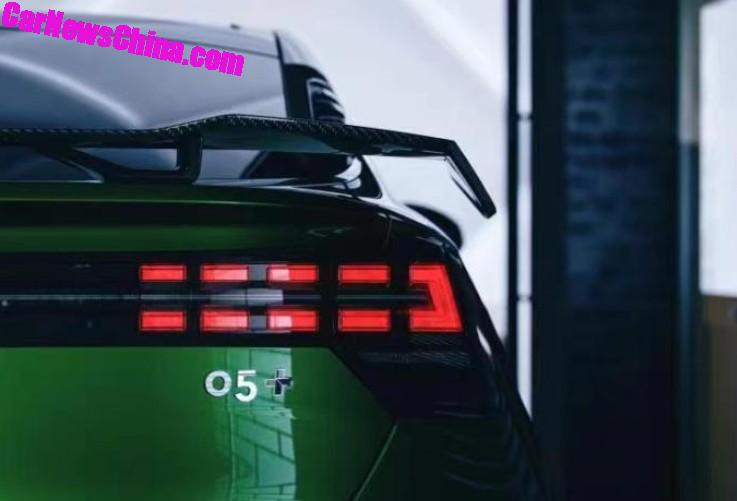 The black + badge on the back. There is another + on the C-pillar.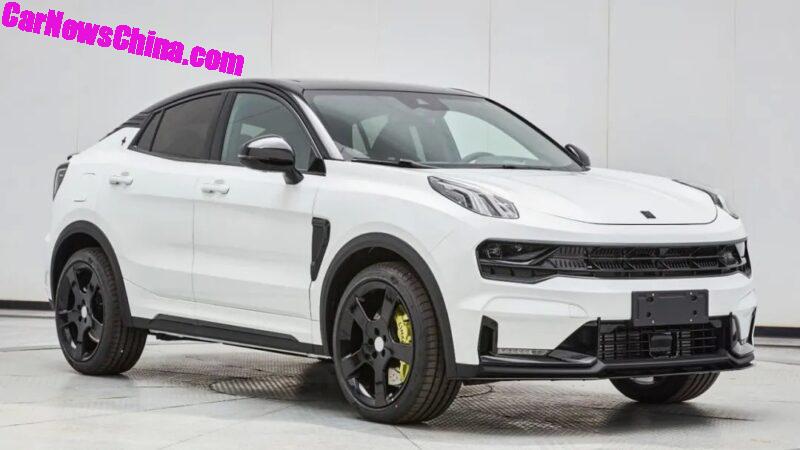 The earlier leaked images, with a very nice white example with yellow-green calipers and ventilated discs. I really like these alloys. They look very racy. Hopefully Lynk & Co will offer them as an option one day.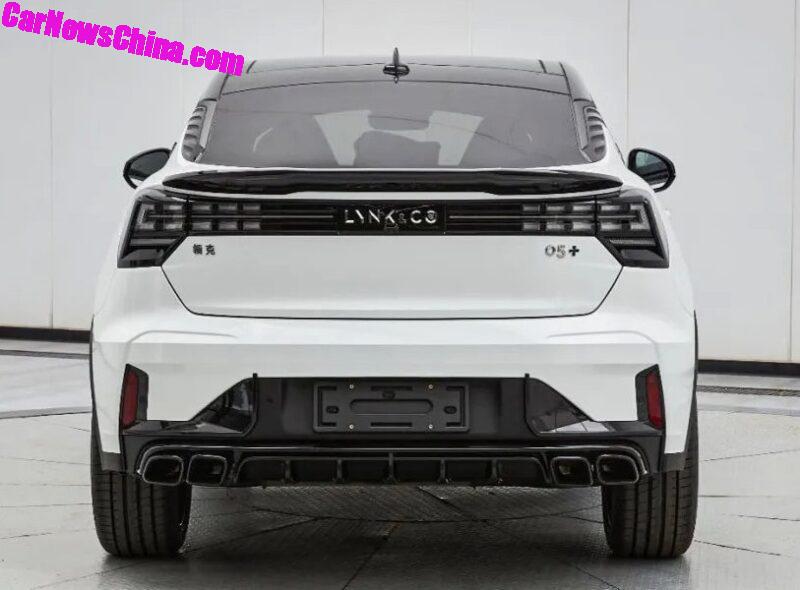 Great ass, speedy and all, but you got to go to China to see it.