If you are among those who thought Byton would never produce a car, you are not alone. Byton is a Chinese automotive soap opera – 5 years of bankruptcies, reorganizations, politics, 8.4 billion yuan burned ($1.3 billion), and still no car in mass production.
Today CNC received the set of spy photos taken in Hainan by our friend Bob. Despite the heavy camouflage, we can tell it is the Byton M-Byte concept. Bob almost got in a fight with the Byton test crew while making the pictures. Thanks to his bravery, we can now see electric SUV M-Byte is not dead and undergoing road tests.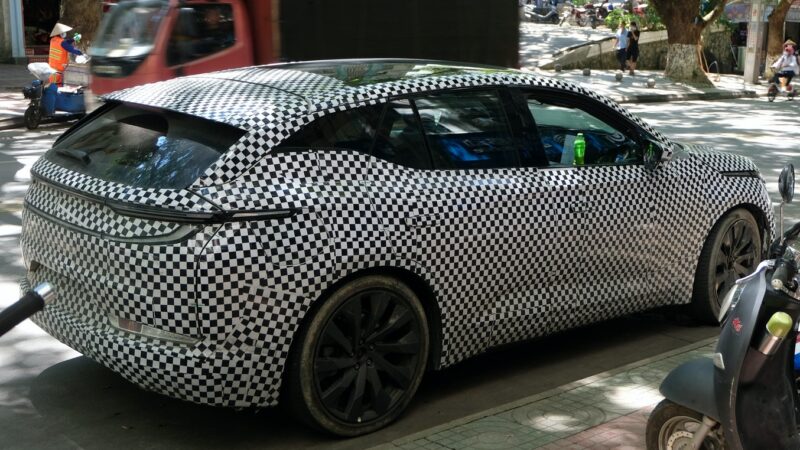 Byton was founded in 2016 by a team of mostly German [edit – they deleted the webpage with team members] executives who mostly used to work for BMW. M-Byte was introduced in 2018 at CES in Las Vegas. Mass production was supposed to start in 2019, but Byton has kept silent since then. Upon launch, Byton claimed it is SUV and SIV, which stands for Smart Intuitive Vehicle. We assumed it was because of lots of technology Byton planned to stuff inside.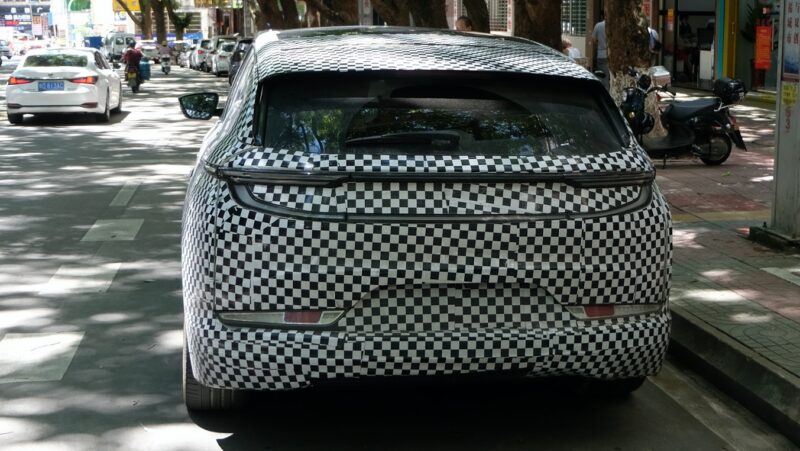 The company was headquartered in Nanjing with offices in Beijing, Shanghai, Hong Kong, San Jose (US), and Munich (Germany). The Byton's subsidiary operating Munich branch was sent into insolvency on April 2021 after not paying salaries to its employees for several months. Both co-founders, together with most of the German team located in China, also left the company. First was Carsten Breitfeld in 2019, who later claimed he quit because of Chinese government interferences. The largest Byton investor was state-owned automaker First Auto Works (FAW).
Exodus of founders
According to The Verge, Breitfeld said he didn't realize enough what it meant to take investment from a state-owned automaker like FAW. He also claimed FAW took away his responsibilities.
A year later, in 2020, the second co-founder Daniel Kirchert left Byton. His new destination was Evergrande Auto, where he worked as Vice Executive President. For Mr. Kirchert, it was the second job for the automaker that didn't produce a car. And while Byton might yet succeed, Evergrande's fate seems a bit darker.
In 2019 Evergrande announced it plans to invest $6.4 billion over the next three years into its EV unit.  In August 2020, they announced six new cars under the Hengchi brand (Hengchi 1-6). Backstage, we heard many rumors about their struggle to put cars into production. Finally, Reuters reported that Evergrande is in talks with Xiaomi to sell their EV unit this week. The original business of Evergrande is real estate.
FAW taking control of Byton, pushing Foxconn away
Back to Byton. Despite the ups and downs, it got some powerful backers, including FAW, Tencent, and Foxconn, which signed a strategic partnership in January 2021. Foxconn bet a lot on EV, aiming to copy-paste its business model with smartphone vendors and provide manufacturing services to EV startups. However, FAW, the biggest Byton creditor, started taking management control of Byton and installing its people into high management positions, Bloomberg reported in July this year.
The reorganization resulted in Chinese state-owned automaker FAW being heavily involved in the project, reportedly leading to conflicts with Foxconn. According to TechTaiwan, Foxconn confirmed that its team had left Byton plants, and further cooperation would depend on the outcome of Byton's reorganization.
M-Byte EV
According to previous information, the SIV SUV will be 4800 mm long and have a wheelbase of 2950 mm. Upon launch, the Byton SIV will be equipped for level 3 (L3) autonomous driving, including Lidar and millimeter-wave radar. There will be two battery packs available: 60 kWh for a 350 km range and 90 kWh for a 500-kilometer range. 0-100 will take "5 to 6" seconds.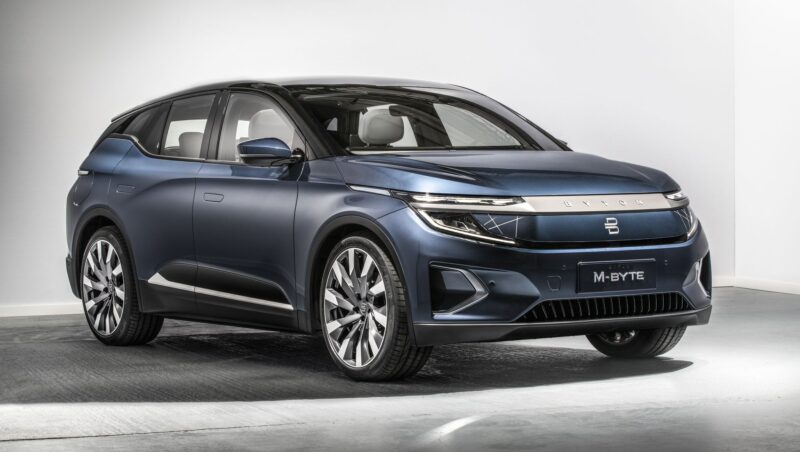 It's nice to see M-Byte is still alive, and chances we might see it in mass production are getting higher. We will keep an eye on that.