Hon hai, overseas know as Foxconn, is a major manufacturer for Apple and other smartphone companies. Like many technological titans, they couldn't resist joining the car-making race. Together with Taiwanese automaker Yulon Motors, they launched an EV project called MIH last October. MIH is a name of a modular platform for building electric cars. Foxconn stated that its goal is to gain a 10% share of the EV market between 2025-2027. Foxconn believes that the MIH platform is the Android for the electric vehicle industry.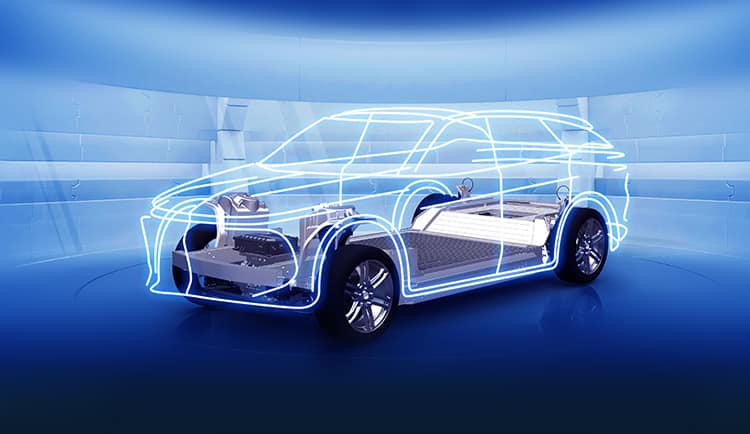 Some news about Foxconn's car-building strategy came on June 12 at Chongqing Auto Show as Jack Cheng, CEO of Foxconn Electric Vehicle unit (they call it Foxtron), was one of the speakers. He presented that the MIH platform was joined by over 1600 partners, including automotive manufacturers, supply chain companies, and software companies like Microsoft, Bosh, or Nvidia. Aside from that, the automakers cooperating with Foxconn are Byton, Fisker, Stellantis, and reportedly, also bankrupt and reborn Faraday Future.
Since many tech giants as Huawei, Baidu, and Xiaomi joined the EV building race, Foxconn will have a difficult position to push through its solution and persuade automakers they are the partner.
But it seems Foxconn takes it seriously. Jack Cheng is an automotive veteran and also cofounder of EV startup Nio. He joined the Foxconn EV unit as a CEO in January this year. At Chongqing Auto Conference, Jack explained they would offer customers (B2B) different types of service. He offers three solutions and calls them "100%", "80%", and "50%".
The 100% cooperation model means that Foxconn will produce the whole car, which any EV startup can sell under its brand. The 80% model means the customer will make their own design and car SW and Foxconn will take care of manufacturing. The 50% model means Foxconn will license and sell its MIH platform to the EV startup. "If some start-up companies want to do UI and customer experience by themselves, we can just sell them the MIH platform and the body", Cheng explains.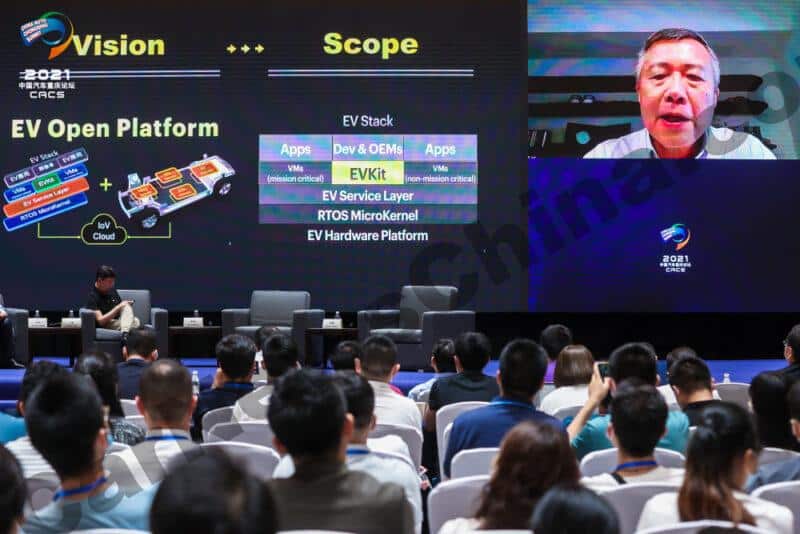 Anyone with some experience in the smartphone industry can see what they are trying to do. With smartphones, this approach is widespread: Many "manufactures" actually don't manufacture any smartphones. There are many no-name OEM/ODM companies as Wingtech, Huaqin, Longcheer, Wind-Mobi, TINNO who build smartphones for well-known companies as Huawei, Xiaomi, Micromax,… you name it. Foxconn has a similar experience with Apple and now would like to copy-paste this type of cooperation to cars. Could this work?
In January 2021, Foxconn announced a joint venture with Geely to build cars for other automakers. They also announced its first customer – Faraday Future, where Geely holds a stake. In February, they announced a partnership with American EV company Fisker to manufacture their cars. The new Geely-Foxconn made car under the Fisker brand should start mass-production in Q4 2023, and the plan is to sell 250 000 in 2024. Well, pretty ambitious.
It is kind of hard to understand the Foxconn approach. On the one hand, they want to build cars and buses under its own brand Foxtron. On the other hand, they want to be a Tier 1 supplier to automakers. But that means they would directly compete with their customers. Huawei was trying to avoid this by claiming that they will never build their own cars. They repeat this at probably every conference they attend, and even the CEO stepped in and claimed he is tired of that question. Huawei focuses only on giving support to automakers. Huawei also offers partner's cars in its flagship stores and equipping them with its Huawei Inside (HI) software, including autonomous driving components and cockpit infotainment. Yes, automakers might not be happy if the supplier of their essential components is also competing with them on end customers.
Not many people know about it, but during the smartphone fever of 2014, when literary every plant in China tried to manufacture its own smartphone (do you see some similarities nowadays), Foxconn tried its own smartphone brand. It was called InFocus. Ever heard of it? Yes, it never really succeed. Last I heard about them; they were launching some new smartphones in India in 2018. Since then they offer only cheap button phones.
Foxconn plans to promote its MIH platform a lot this year. They already announced to build electric bus and two passenger cars for its customer in the second half of the year. Their 100%, 80%, 50% strategy seems a lot like a message "Please work with us and use our platform. We would do whatever you want". Also, their joint venture comrade Geely seems more like a competitor than a partner. Geely already uses the same playbook to build cars for other companies-  like Baidu – and they can do it without Foxconn.
Let's hope veterans in Foxconn know what they are doing, and it won't end up as the InFocus project. The cost of an EV adventure is much higher than the cost of building your own smartphone brand. Anyway, if Foxconn has enough will and power to push its solution, there is definitely potential. The "Build Car as a Service" approach and bringing standardization to the wild EV business would change the game in a very different direction. As Wei Guozhang, CTO of the MIH Alliance, says: Standardization, modularization, and platformization would greatly reduce the entry barriers for startups to build an electric vehicle.