The odd one out amongst the three big Chinese EV startups is LI Auto. Contrary to NIO and XPeng they don't make a fully electrical car, but one with a range extender instead. The large One SUV is only half of LI Auto's founder Li Xiang's vision for new mobility, but the other half never reached the market.
Li Xiang, a particular character
The product is not the only thing that sets LI Auto apart from its two main competitors, also the story of its founder is slightly different. Li Xiang is born in Shijiazhuang (Hebei province) in 1981 in a middle class family, so he is a bit younger than Li Bin (NIO) and He Xiaopeng (XPeng). In high school he is an unremarkable student, certainly not top of his class. He finds his passion at home, when he discovers the mighty internet.
Li starts his first trials while still in high school. "My teachers and relatives thought I was good for nothing because my academic performance was poor, so I started a personal website to avoid being looked down on," Li states on his Weibo in 2019. Soon he makes more money than his parents (and his teachers), so he decides to drop out of school instead of taking a college entrance exam. His home project becomes a business in 1999, a website called PCPop.com.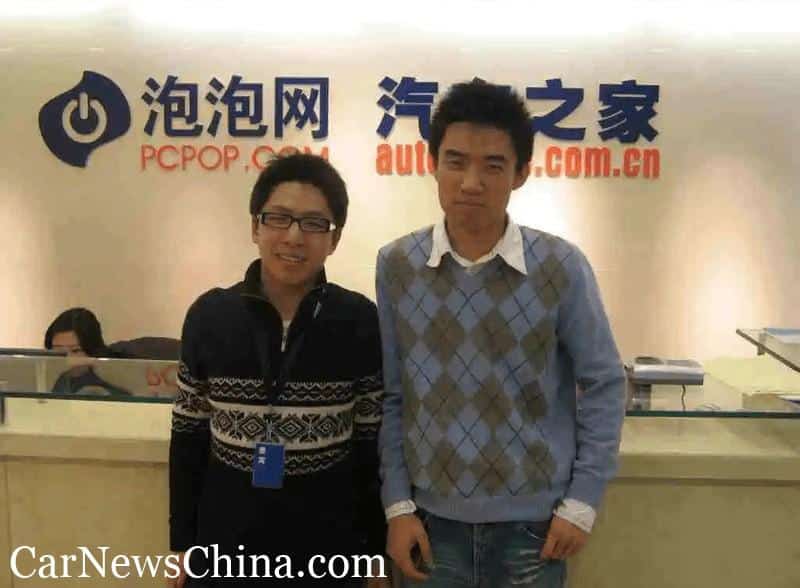 This is the first time Li shows a strong determination to do things his own way. Where Li Bin is viewed as the friendly leader and He Xiaopeng as the technology geek, Li Xiang's personality is far more polarizing. On the on hand admired for being focused and visionary, on the other hand criticized as rude and clumsy in some of his (social) media outings. No wonder Li is often called the Chinese Elon Musk.
The internet business
PCPop is a retail and advertising platform for consumer electronics like mobile phones. Li relies on hard work to beat the competition. He gets up very early in the morning to search the web for new products and better deals. He wants to be first to offer every new product and service and it the strategy pays off. PCPop becomes a leading consumer electronics portal. In the first years Li runs the business from his parent's home, but in 2002 he moves to Beijing and rents a proper office. It allows him to hire more staff and expand further.
Looking for new areas for growth, Li takes on his other hobby: cars. He starts developing a section of PCPop dedicated to automotive electronics first and keeps adding more elements of automotive sector, including the cars themselves. In 2005 the automotive section becomes a PCPop channel called Autohome and in 2007 the website is separated as stand-alone company. The target is clear: become China's first resource for consumers when they're looking for a car, want to buy one or just search for information.
Although both internet companies achieve impressive initial growth, Li Xiang's lack of experience as manager and entrepreneur starts to become apparent. The websites do not return the revenues one would expect. It's not until Qin Zhi, an experienced, Harvard-educated business manager, joins Autohome in early 2007 when things start to change. Qin lays out working procedures, creates a marketing and sales strategy and turns the company into a far more professional operation. Revenues multiply by several times and Qin takes over the CEO role, as Li acknowledges that he's better suited to the job.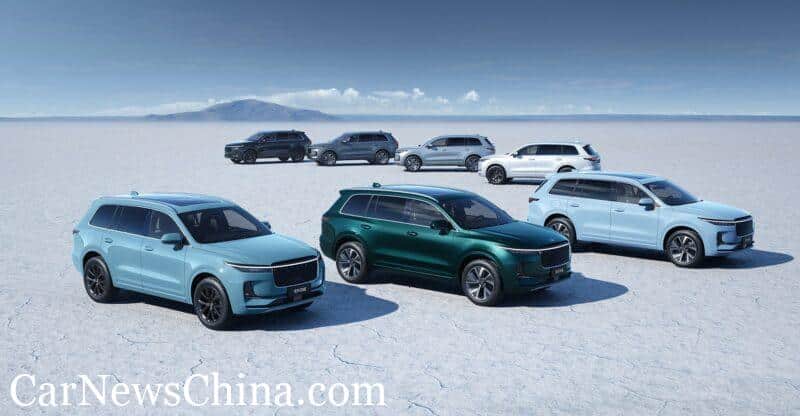 In 2008 the financial crisis has severe effects on the availability of money and advertisement budgets of companies. The fast-growing Autohome company is suddenly in trouble as their income stream dries out. Qin decides to sell 55% of PCPop and Autohome to Telstra, an Australian marketing and telecommunications company. Now Li has not just lost the CEO position, he also lost control of his company.
Still, in a resurgent car market following the crisis Autohome continues to grow as before and soon all targets are met. Autohome is now the largest news site, the largest online car community and the largest online reseller in China. In 2013 Autohome gets listed on the New York Stock Exchange, making Telstra and several Autohome managers very happy. Telstra sells its remaining shares three years later to Ping An, a Chinese insurance company.
By then both Qin and Li are no longer connected to Autohome. Qin makes a career within Telstra, but opposes the sale to Ping An. When it goes ahead, he gives up his position as Autohome director and leaves the company. Li leaves Autohome almost a year earlier. He is making new plans.
2014
The year 2014 proves to be a pivotal year for Li Xiang. There are two events that set him on his future course. First he takes delivery of his Tesla Model S. Actually he is one of a dozen or so celebrities that get one of the very first Tesla's delivered to China, in an event attended by Elon Musk himself. Li already contemplated getting involved with New Energy Vehicles in some way or another and the Tesla convinces him it can be done properly.
Things get more real when Li Bin invites him to become co-founder of NIO. Li Xiang seriously considers the opportunity, but in the end declines the offer. After conversations with Li Bin he suspects the two will have conflicting ideas about the future electric cars. Still, Li Xiang does like Li Bin's initiative enough to become one of the early investors with a few million dollars from his own money.
A year later Li Xiang quits Autohome and sets up Beijing Chehejia Information Technology in April of 2015. Now he has his own car company.
SEV and SUV
While Li Bin and NIO follow the Tesla master plan, starting with expensive EV's and working their way down to mainstream models, Li Xiang has a totally different approach. He sees his new company growing on two very different models initially, codenamed SEV and SUV. The SEV is a small urban mobility solution and the SUV a large, long range car for intercity commuting. Beijing Chehejia, which translates as 'Car and Home' by the way, starts the development of the SEV first.
In China LSEVs (low-speed electric vehicles) are a special kind of vehicle. The cars have very simple technology, are powered by motor of approximately 4 kW and usually have lead-acid batteries as energy storage. No license is needed to drive such a LSEV. In certain regions of the country they enjoy great popularity, because they are condoned by local authorities (legally they are not allowed on most roads) and they are very cheap. At the time analysts, and Li Xiang as well, expect the central government to adopt a set of nationwide regulations for these vehicles (based on new EU rules for such cars) and make them legal.
Chehejia develops its SEV according to these EU rules, but the design is far removed from the ultra cheap LSEVs the Chinese are used to. The SEV is modern looking two-seater (with the passenger sitting behind the driver, similar to the Renault Twizy) with modern technology like up-to-date motors and a removable lithium battery, that can be taken from the car and charged inside the owners house. Although the SEV should be available for private buyers, Li Xiang is mainly targeting car-sharing and ride-hailing services. Chehejia even reaches an agreement for a joint venture with Didi, China's largest taxi service company, in 2018, but the plan falls through shortly afterwards.
It turns out that the central government is not forthcoming with legalization of the LSEV category. It's a proper setback for Chehejia. The company has built a modern production facility in Changzhou (Jiangsu province) and already started some low scale trial production of the SEV. In the first half of 2018 Chehejia however completely writes off the project and sells all the assets (including prototypes, battery packs and intellectual property) to third parties. Interestingly the SEV has never reappeared under a different brand name.
It means it's back to square one for Chehejia and they have to pull forward their SUV project. This is an entirely different car, 5 meters long and seating six or seven people.
The One
Before we get the car, let's take a look at the corporate developments first. Already in 2017 Chehejia begins preparing an international IPO by setting up Chehejia Technologies in the Cayman Islands. The overseas entity takes control of the Chinese operations through a Hong Kong subsidiary and establishes a Variable Interest Enterprise (VIE) with Beijing Chehejia. We've seen this structure before with NIO and others. It's meant to allow foreign investment in a Chinese company that's restricted by Chinese law.
In 2019 Chehejia Technologies renames itself Leading Ideal Inc. This is of course a rather bold name for a starting company. It's a translation of the Chinese phrase Lixiang Zhizao, note the founders name in the first part. For a while the brand name is Leading Ideal as well, but in 2020 the company abbreviates it to LI Auto, while the company is renamed to LI Auto Inc. In Chinese the brand is often referred to as Lixiang.
Back to the car. LI reveals the One, as it call its first model, in April 2019 and production starts in November. Actual deliveries commence in early 2020. The One is distinctively different from the offerings of NIO and Xpeng, its two main competitors and ideological brothers. Where the other two at least try to portrait themselves as 'fully self-developed', LI Auto announces a number of high profile partnerships with suppliers like Bosch, BorgWarner, Panasonic and Valeo. And second, the One is not a fully electric car, but a plug-in hybrid. Or better, a range-extended EV like the Chevrolet Volt.
The One has a 40 kWh battery for an electric range of about 180 km. And then there's a Dongan 1,2 litre three cylinder turbocharged engine that acts as generator and does not drive the wheels. The combined petrol-electric range is 800 km, far exceeding its Chinese competitors. With two electric motors the One is all-wheel drive and packs a combined power of 240 kW.
Production takes place in the now finished Changzhou factory. As usual LI Auto has to acquire a production permit to be able to sell the cars. It finds this permit with Lifan, a once popular privately owned car manufacturer based in Chongqing. Lifan has two such permits, one for each of its passenger car units. In December 2018 LI Auto acquires one these units, Chonging Lifan Automobile. Before the transaction most assets are moved Lifan's other car making business, but the permit and a factory are part of the deal. After LI Auto moves the permit to its holding company and transfers the plant to a new subsidiary, the rest of Lifan Automobile is disposed of.
A slow success
LI Auto is a relatively frugal company. Of course it's loss making up till now, but less so than other startups. Initially LI Auto is funded by private investments, Meituan (online retailer) and Bytedance (software developer best known for the TikTok app) are the most high profile ones. But LI Auto didn't create the VIE structure for nothing. In July 2020 the company is listed on the American NASDAQ exchange, which brings in a billion dollars. A second listing in Hong Kong follows earlier this year, again bringing in a healthy amount of new funds. Contrary to his earlier enterprises, Li Xiang still controls the majority of voting rights.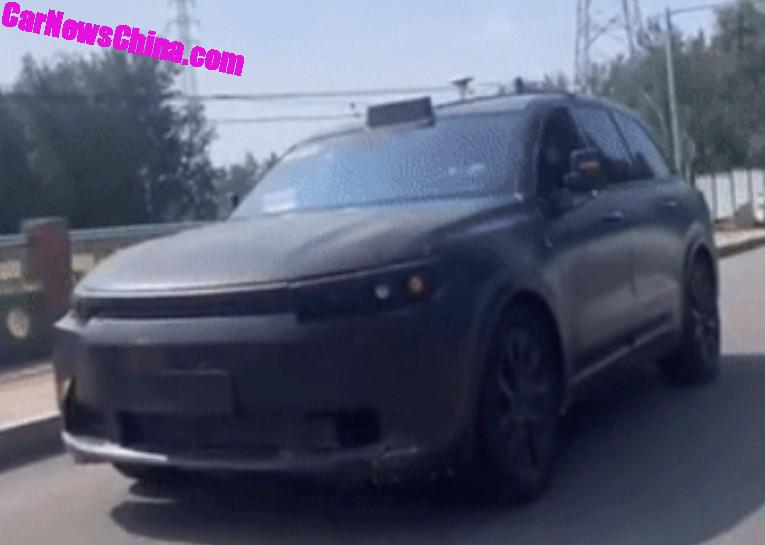 With deliveries staring in the middle of the covid-pandemic, the LI One makes a slow commercial start. Sales are okay at first, but far behind NIO and XPeng. But slowly and steadily the car grows on the Chinese audience and sales are increasing all the time, to the point where LI Auto has caught up with NIO and XPeng. The One is an influential car, as traditional competitors are introducing similar vehicles. For instance, Dongfeng's new Lantu (Voyah) Free and the "Huawei inside" Seres SF5 follow the same principle. Li Xiang may have created a new automotive hype.
It's interesting to notice that the "Three New Forces" of Chinese car manufacturing can co-exist very well, because they've each chosen a different approach to the market. NIO focuses on the customer experience, XPeng is the brand for technology freaks and LI Auto addresses range anxiety. They all take a piece of the pie, without too much direct competition. For LI Auto the next step is an even bigger SUV, with more power and more space. CarNewsChina has showed you the spyshots already. It will be another range-extended EV, and with slightly more relaxed governments regulations on (plug-in) hybrids since this year, LI Auto may postpone the transition to fully electric cars for a little while longer.
Read more Automakers Stories
Every week we publish one exiting article about history of famous Chinese Automakers. Check the ones you haven't read yet.