We have reported in May that OPPO is ready to participate in the new energy vehicle industry. Now, OPPO has the latest progress. In recent months, they have been recruiting talents related to the automotive industry.
Judging from some recruitment websites in China, OPPO is hiring experts for these positions:
1. Vehicle system integration engineer, monthly salary before tax is 20-25K RMB;
2. Vehicle system integration expert, monthly salary before tax is 40-50K RMB;
3. Digital expert, monthly salary before tax is 20-30K RMB.
From OPPO's official website, we found that they released about fifteen car-related job recruitment information.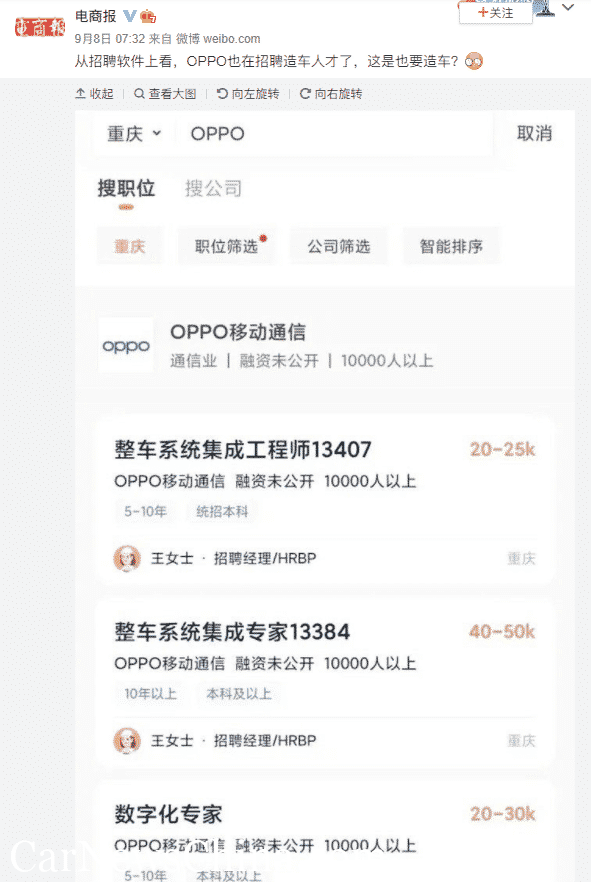 Examples of the most advertised positions
(direct translation):
Senior Advertising Sales Manager (Auto Industry Direction)
Autonomous driving perception fusion expert.
All positions are advertised for Chongqin (30 million municipality and confluence of Yangtze a Jialing rivers), raising questions whether OPPO's Automotive R&D Department will land in Chongqing. We did not find any official statement from oppo so far.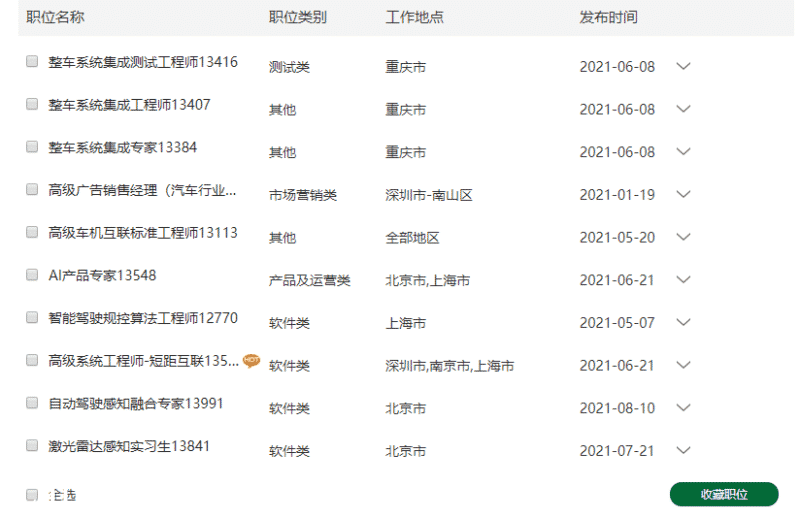 From the current recruitment behavior of OPPO, we can draw the following interesting conclusions:
1、Since this year, OPPO has continued to recruit relevant talents;
2、Judging from the current OPPO recruitment scale, OPPO should not have decided to start manufacturing new energy vehicles by itself.
Because OPPO is currently recruiting mainly experts and talents, it has not yet released the recruitment information for manufacturing workers.
3、Working locations are diverse, such as Beijing, Shanghai, Chengdu, Chongqing, etc.
Therefore, we can conclude that OPPO should still be in the stage of industrial layout in the manufacturing of new energy vehicles.
Source: HotJob.cn