According to a Chinese Financial Association agency, Xiaomi plans to adopt a dual factory model to quickly obtain production capacity and qualifications through acquisitions. With this, the brand can soon enter into manufacturing cars. And at the same time, set up a factory to ensure future productions are stable.
The reports tell us that the relevant authorities of Xiaomi EV Inc in Beijing are actively working with industry authorities to advance the acquisition of Borgward Motors. It will help them take over Borgward's plant in Beijing. And to obtain production qualifications and transfer Borgward's current production capacity of 180,000 units to the Xiaomi EV. The report also added that there would be results soon. Xiaomi didn't confirm any of this information.
Borgward has been a famous German automaker. Since 2014 it was 100% owned by China's Foton Motor, a subsidiary of the Beijing Automotive Industry Corporation (BAIC). Foton Motor (web) is a commercial vehicle manufacturer that is now moving into passenger cars. The Borgward global website doesn't mention its Chinese owner anywhere. In 2019 Foton sold 67% shares of Borgward to uCar, Chinese used car exporter, short-term rental provider, and the largest car buyer in China with a fleet of over 400 00 cars. Borgward was struggling since then with current sales hardly reaching 500 cars/month.
The plant of Borgward Automobile is located at Miyun Park, Zhongguancun, Beijing. It is a cluster of industrial and high-tech industries in the suburbs of Beijing. However, the plant has been suspended for more than a year. The plant was relying on the German "Industry 4.0" intelligent manufacturing system.
It has a designed production capacity of 180,000 vehicles in the first phase and 360,000 cars in the second phase. This flexible smart factory covers complete vehicle production processes such as stamping, bodywork, painting, final assembly, inspection, logistics, and IT. The exciting thing is that both ICE and EV vehicles can be manufactured in the plant.
Xiaomi's Plant in Wuhan!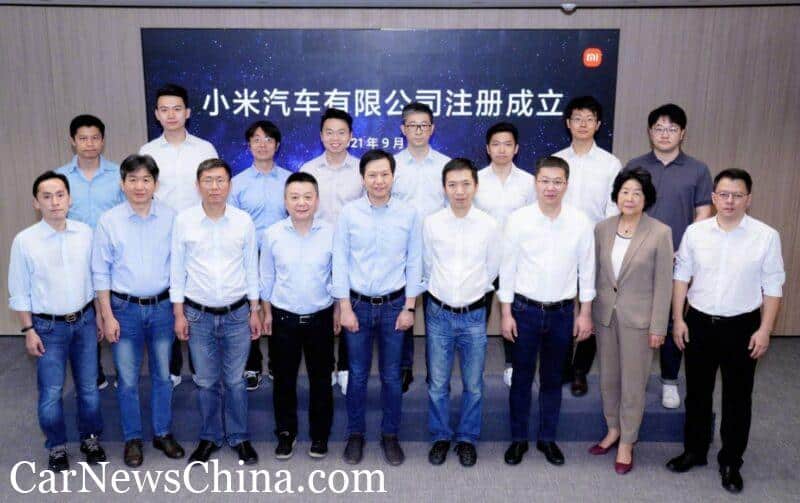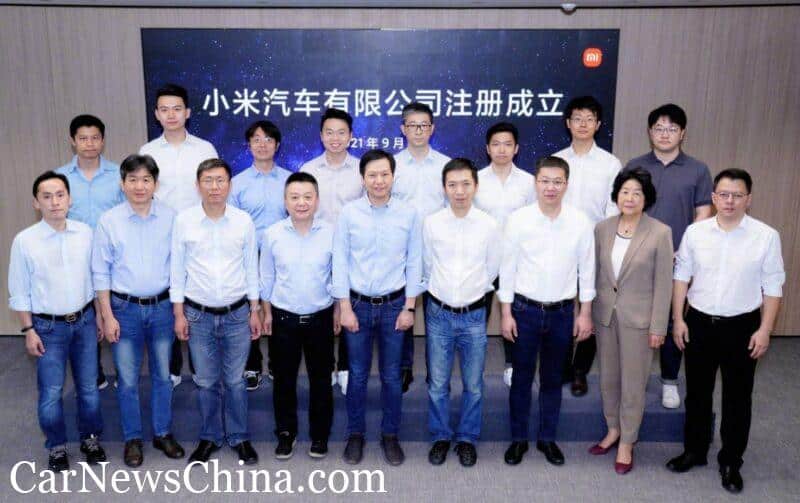 At the same time, Xiaomi EV had also communicated with the investment promotion department of Wuhan to set up its own factory. As said above, Xiaomi may adopt a dual factory model by having factories in Beijing and Wuhan. With this, the brand can have a stable supply in the future. Another reliable source said that if there are no surprises, this plan may be implemented this month (September 2021). Further, a popular recruitment website also shows that Xiaomi EV's Wuhan plant is recruiting some operators. The website says that the work location may be in the Hannan District of Wuhan Economic and Technological Development Zone. Reports also suggest that the same factory would not be far from Xpeng's factory.
Xiaomi is recently very active as on Sunday, SCHMP reported they held a meeting with one of the oldest Chinese automakers – state-owned FAW and Xiaomi CEO Lei Jun was present.
According to the official sources, Xiaomi plans to launch vehicles by 2024. The brand also expects a total sale of 900,000 cars in the upcoming years. In this regard, Xiaomi needs to move quickly as both legacy automakers and EV startups are striving to establish a market presence.