This is the new Toyota Venza, a mid-size SUV for China.
How is it different from the first-gen Venza? It's not a station wagon anymore; it's a proper SUV. Design of the China-made Venza differs on details with the Japan-made car. The new Venza is also getting a new hybrid powertrain.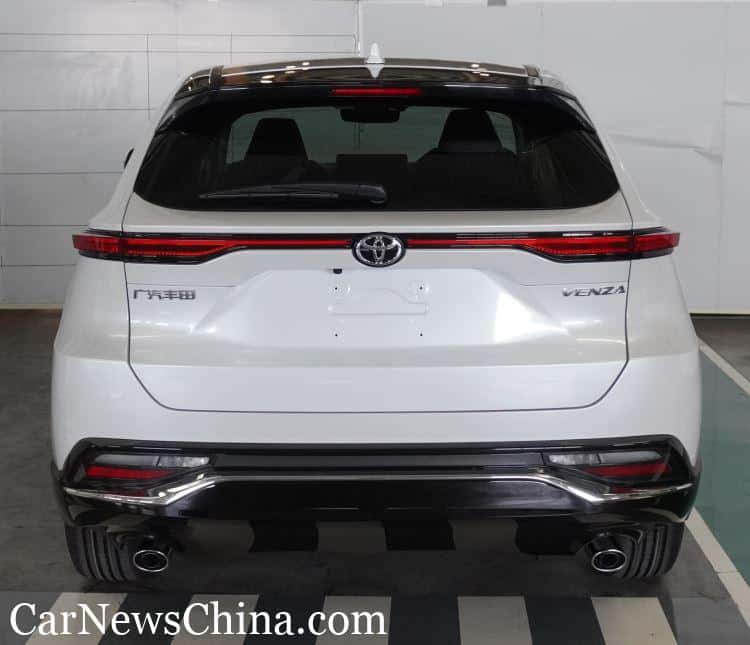 The Toyota Venza is made in China by the GAC-Toyota joint venture. Toyota's other joint venture, FAW-Toyota, will produce its own version of the Venza, which will be called the Toyota Harrier.
The Venza gets two power trains: a 2.0 four-cylinder petrol with 171 hp, mated to a CVT, powering the front or all four wheels. The second power train is a hybrid, combining two electric motors (one at the front and one at the rear) with a 2.5 liter four-cylinder. Combines system output is 219 hp. Transmission is an E-CVT, and it has four-wheel drive. Gone are those days where you could get a Venza with a V6! It's packed with all the modern-day bells and whistles. The length 4780mm, width 1855mm, height 1660mm and wheelbase is 2690mm.

Now, this Toyota is unlike any other Toyota. It has been made with Lexus ingredients, and because of that, it will offer lavish features. In short, we are getting a Lexus at a price of a Toyota.

One of the most amazing features offered in the Venza will be the Star Gazing Panoramic Roof which comes with charged particles. They will make your sunroof opaque, and with a press of a button, you get a clear view. Another plus point for the Venza will be the gigantic cargo space in the back. 

The Venza is expected to be released officially at the 2021 Guangzhou Auto Show.