On October 2, BYD rolled off the 100,000th Song PLUS car off the assembly line in BYD's auto manufacturing plant in Xi'an, the capital of Shaanxi Province, China. At present, the Song PLUS car comes in different options like fuel, gasoline-electric hybrid, and EV power products. It provides users with a variety of options. Since BYD launched the Qin in 2012, it has pioneered the BYD Dynasty series products.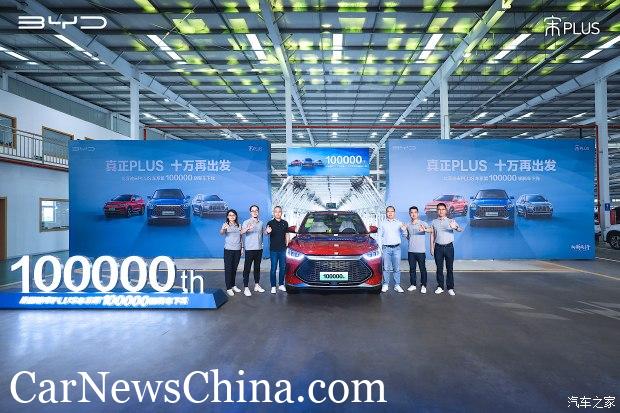 And then the five product families of "Qin," "Han," "Tang," "Song," and "Yuan" have entered the market one after another. Among them, the Song series family product line is the strongest one. The BYD Song Pro can be said to be the mastermind. With its stylish design and functional configuration, BYD Song Pro has gained a good reputation among consumers. But to meet consumers' demand for a sense of space, BYD launched the BYD Song PLUS model. On September 16, 2020, the Song PLUS fuel version was officially launched, positioned as a compact SUV. This model surpasses Song Pro in terms of body length, width, and wheelbase in terms of size. Coupled with a reasonable price, Song PLUS meets the actual needs of more consumers.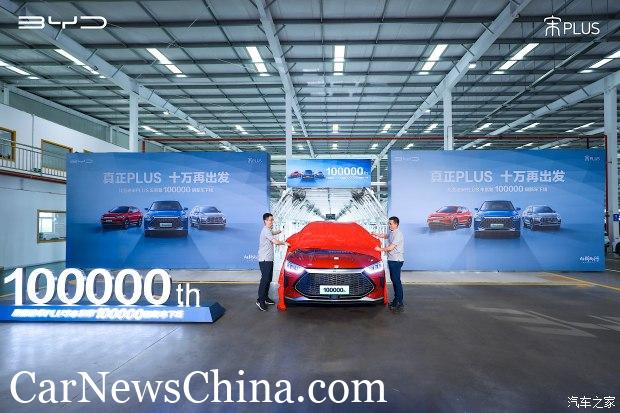 Until March 25, 2021, Song PLUS DM-i, equipped with DM-i super hybrid technology, entered the market for the first time. On April 8 of the same year, the market tested Song PLUS EV products equipped with BYD blade batteries. The blade batteries are considered one of the safest battery techs. 24,316 Song Plus DM models were registered last month. And it includes 16,694 registered units of DM-i model, 5,176 units of Song PLUS DM-i SUVs, and 11,518 QinPLUS DM-i sedans.