With the continuous development of China's new energy industry, the problem of talent shortage has become increasingly severe. Chinese new energy manufacturers such as NIO have begun to try to use higher salaries to attract talents.
According to data from the CAAM (China Association of Automobile Manufacturers), the sales of new energy vehicles in China from January to September this year was 2.157 million, a year-on-year increase of 1.9 times, accounting for 10.9% of the total new vehicle sales. The gradual expansion of China's new energy vehicle market penetration rate has driven a spurt of growth in demand for talents in related positions.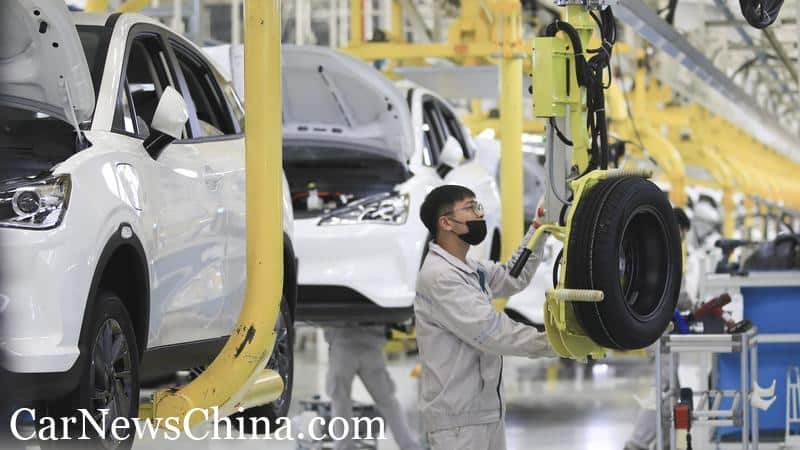 In the report of CCTV Finance Channel (CCTV is China's national television station), since this year, the demand for autonomous driving R&D, intelligent cockpit design, software engineer, and other positions has increased by more than 1.8 times year-on-year, while the average monthly salary given by new energy vehicle manufacturers. It was 15,367 yuan ($2400), rising 21.6% compared to the same period last year.
National Business Daily stated that the system essential software engineers, intelligent cockpits, AI algorithm engineers, communication network chief architects, etc., have become popular positions for companies such as Xpeng, NIO, SAIC MOTOR, and Chery Automobile.
For example, Nio's monthly salary for "senior development experts" is 65,000-90,000 yuan ($10,300-$14,300), and the position requires more than ten years of work, one year of work, and 15 months of salary; Nio's monthly salary for the "chief architect of communications network" is between 100,000 and 180,000 yuan ($16,000-$28,600). It also requires more than ten years of work and 15 months of salary after one year of employment.
In addition to the high salary, Zhou Quan, vice president of human resources at NIO, also said in an interview with CCTV that in addition to the return of a fully competitive salary, Nio also has a unique incentive method. Through the all-employee shareholding plan, employees realize that their efforts and dedication are tied to their growth and development.
How does Tesla find talents in the Chinese market?
The method is simple: through a headhunting company.
In National Business Daily's report, with Tesla's growing influence in the Chinese market, headhunter Luo Ji is looking for talents for Tesla to establish a marketing and public relations team in the Chinese market.
"Tesla's goal is to target the best people in the world, while the traditional auto enterprises are subject to capital, brand influence, and other factors, and may look for some 80 point talents," Luo Ji said.
Such recruitment standards mean that new energy vehicle manufacturers represented by Tesla have matured, they began to occupy an essential position in the industry.
Source: Sina Finance, HuXiu