The new XPeng G9 was unveiled on the 2021 Guangzhou Auto Show in China. The P9 is the new flagship SUV of the XPeng brand, and the fourth XPeng car after the G3i crossover, the P7 sedan and the P5 sedan. The G9 features a very clean design, modern but at the same time also a tad too traditional, almost as if XPeng wanted to avert any controversy. Nevertheless, the XPeng P9 is a good looking electric car, loaded with new technology.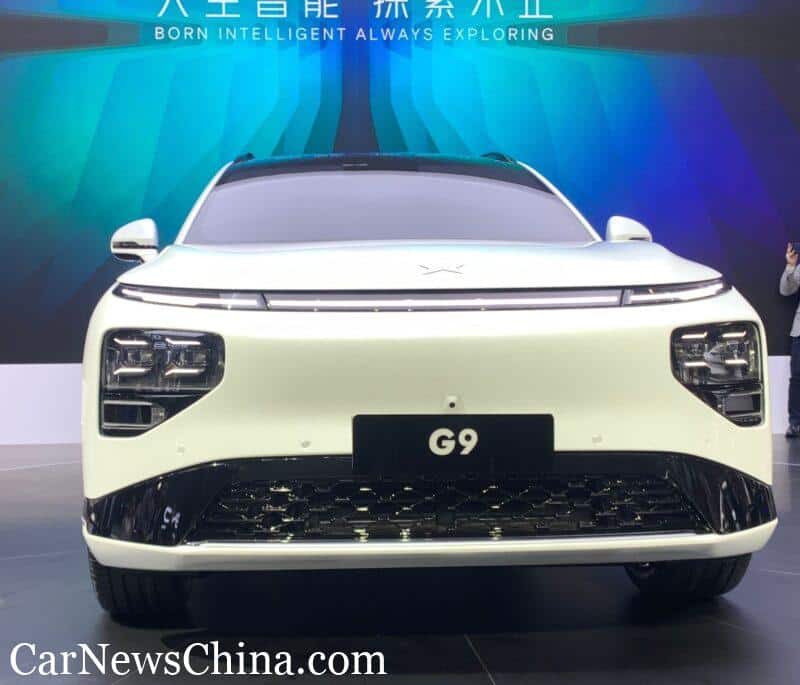 The XPeng G9 is based on XPeng's new 'X-EEA 3.0' architecture. This, according to XPeng, is not a traditional vehicle platform where only the drive train matters, but a combined electronic/drive train platform, designed from the ground up as much for driving as for data.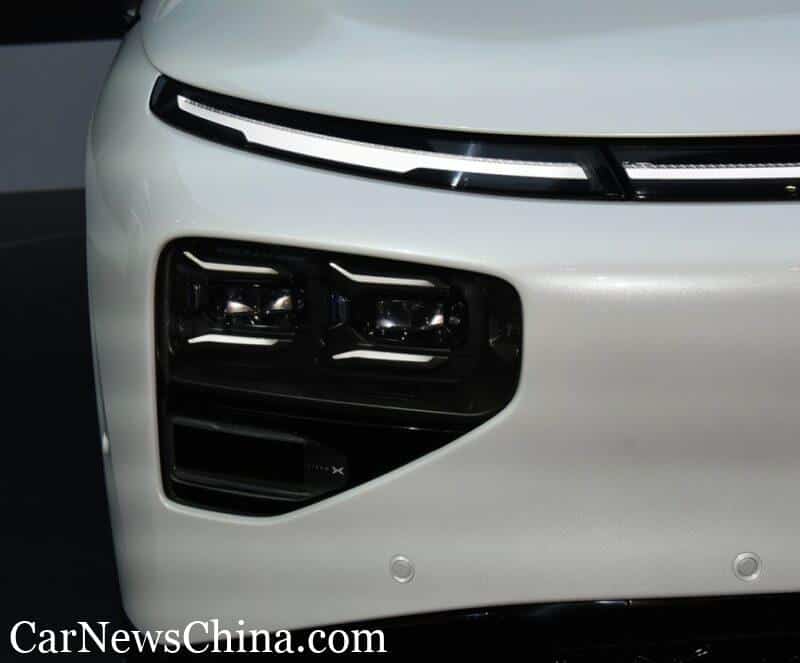 The new G9 is equipped with Xpeng's XPILOT 4.0 intelligent assisted driving system, based around a multiple Lidar sensor system. XPeng is very proud of their new Over The Air (OTA) update system, claiming it can do a full update of the car's software within 30 minutes, and it is also able to update apps separately, thereby saving time and energy. The G9 is permanently connected to the internet via a 5G network.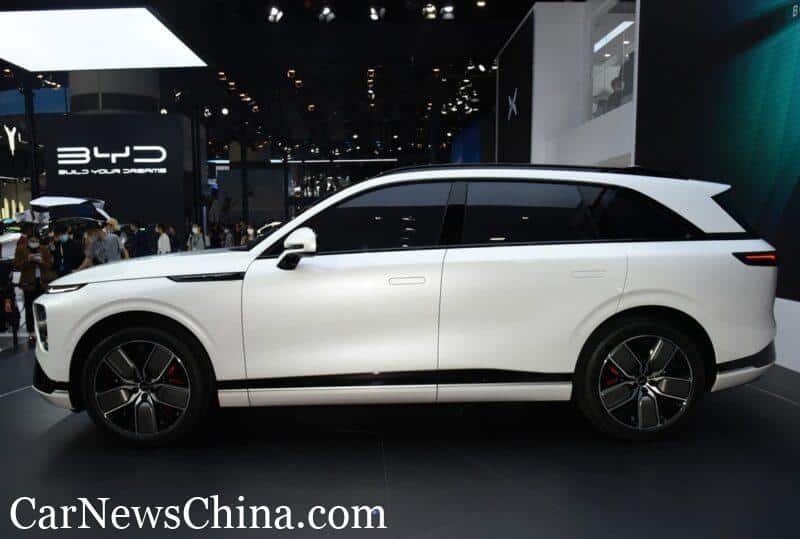 The battery technology package in the XPeng P9 is called XPower 3.0. It features a 800V high voltage Silicon Carbide (SiC) system, enabling a 200 kilometer charge in 5 minutes. XPeng claims an "energy efficiency" of 95%.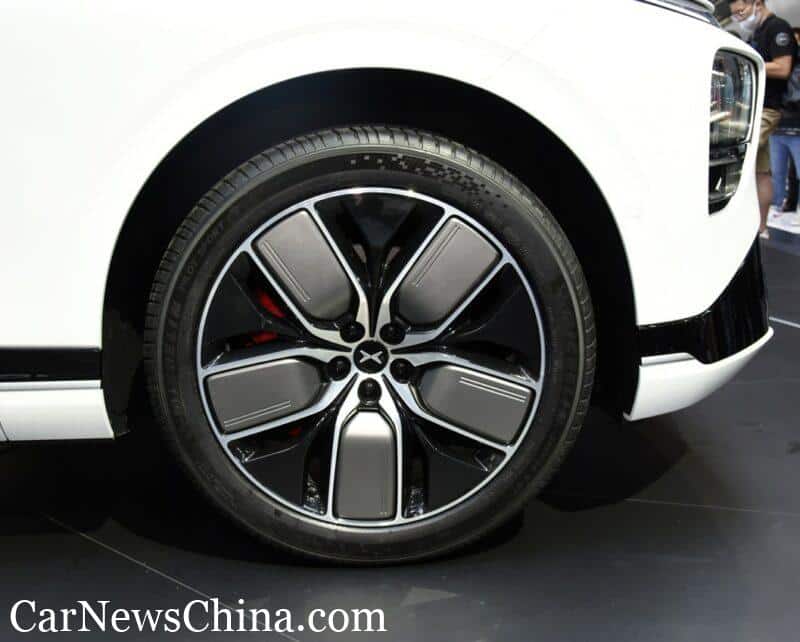 The G9 sits standard in 21 inch wheels with a pretty 5-spoke wheel design and red brake calipers.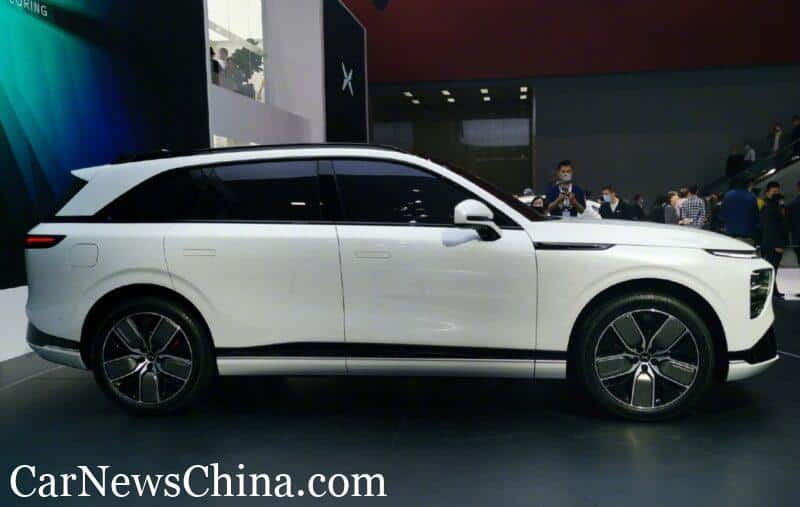 The XPeng P9 is a full-size SUV with 6 or 7 seats, but XPeng hasn't disclosed the exact dimensions of the vehicle.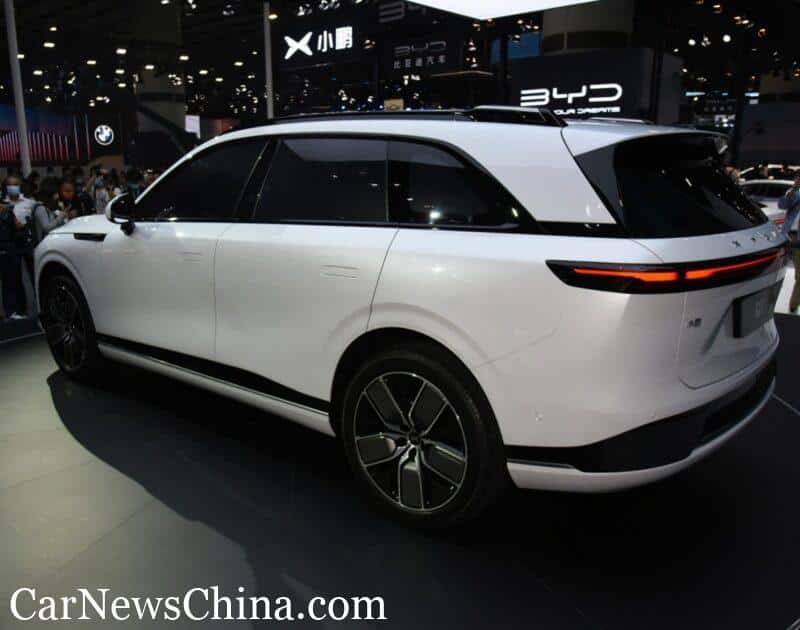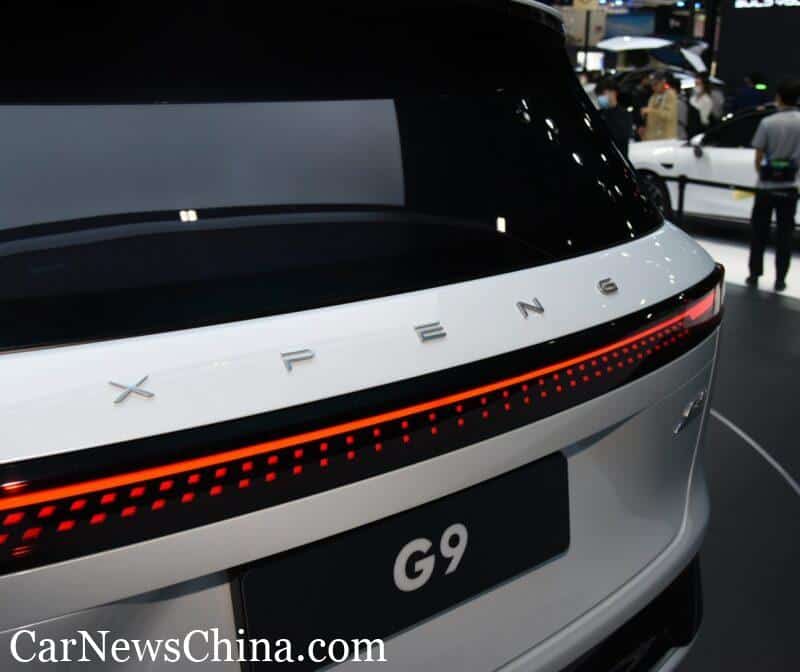 The rear looks very pretty with XPENG lettering below the window and a cool LED light bar.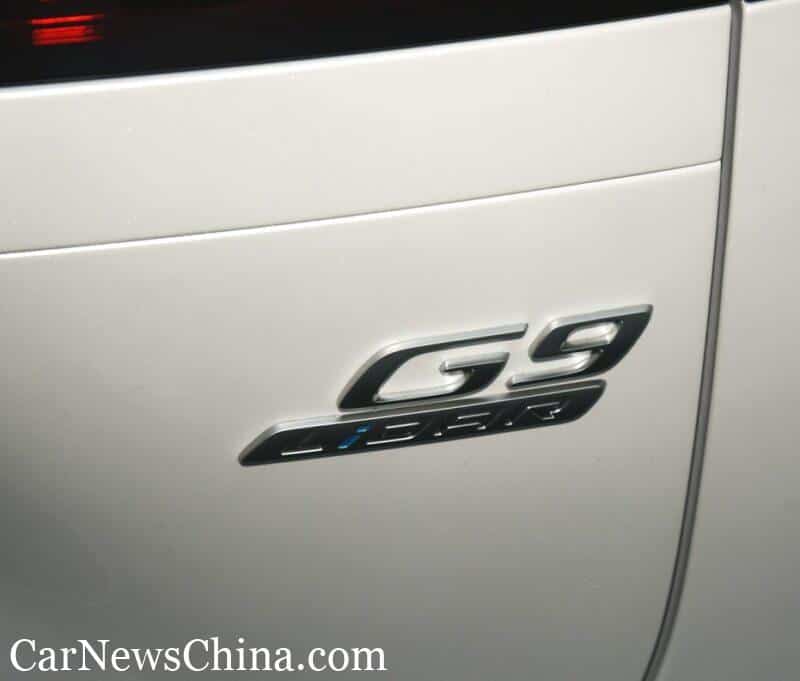 The 'G9 Lidar' badge on the back. Never seen the word Lidar used in this way. XPEng apparently sees the sensitive sensors as a unique selling point.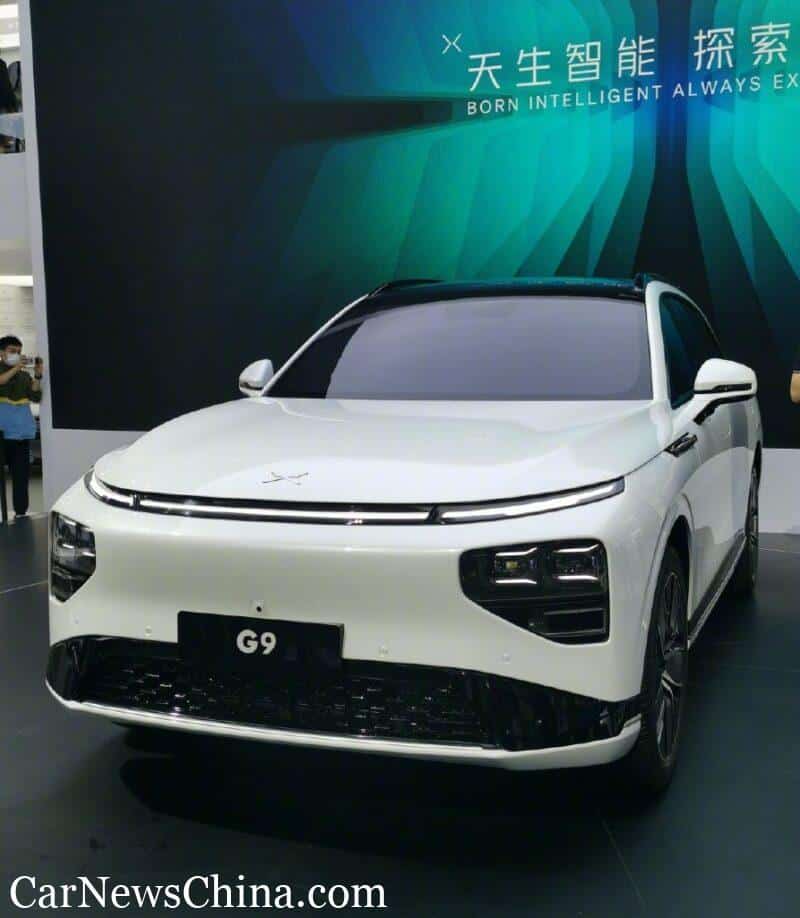 While everything XPeng says surely sounds impressive we actually don't know very much about the X9 yet. XPeng hasn't disclosed any details about size, performance, output of the electric motors, size of the battery, or about range. The doors stayed shut and the windows were blacked out, indicating the interior wasn't ready yet. This, in turn, indicates the G9 may not launch on the Chinese car market very shorty. Indeed, XPeng didn't announce a date for the G9's launch yet. We will keep a close eye on the further development of the XPeng G9 electric SUV. See this site for more.