Recently, SAIC subbrand MG officially launched a compact SUV named MG One in China. This new SUV is built by a brand new platform – SIGMA, and it is also the first vehicle series on the platform. Two different shape styles are available – Digital Sports Alpha and Technique Fashion Beta. The main difference is at the front. Alpha has a grille with bars running from the center to the sides, whereas Beta has a grille with half circle bars. The bumpers and wheels differ too.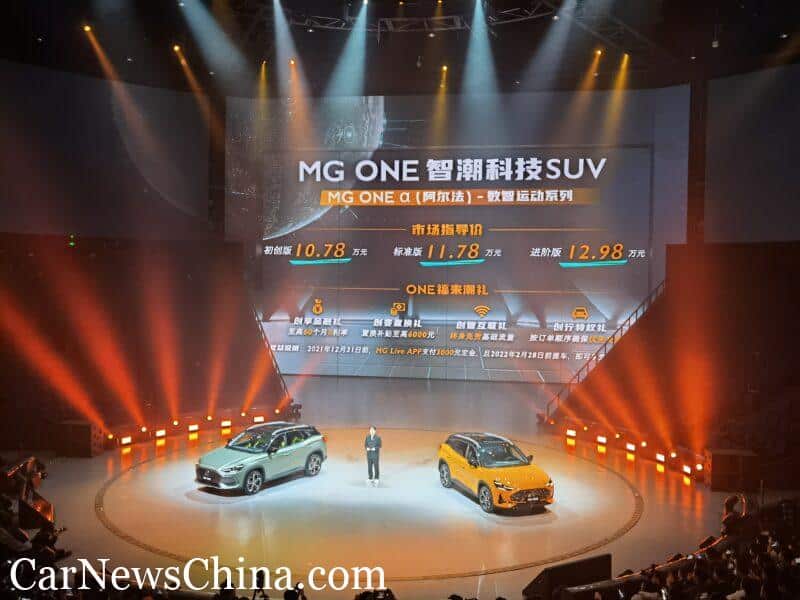 By the controlling module difference, the MG ONE Alpha has three different features that will show up in the market. The pricing from 107,800 RMB to 129,800 RMB ($17,000 – $20,000). MG ONE Beta is just in the pre-order phase and will show up next year.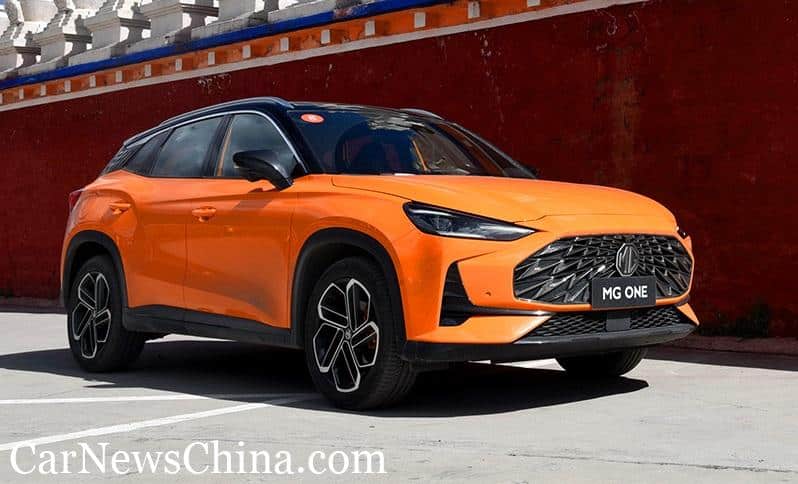 Appearance
The MG ONE uses third designing language in its family. The orange painting is unique for the Alpha version. Dimensions in 4579 x 1866 x 1617 with wheelbase 2670 mm. Overall looking, it looks younger but smaller than MG Pilot.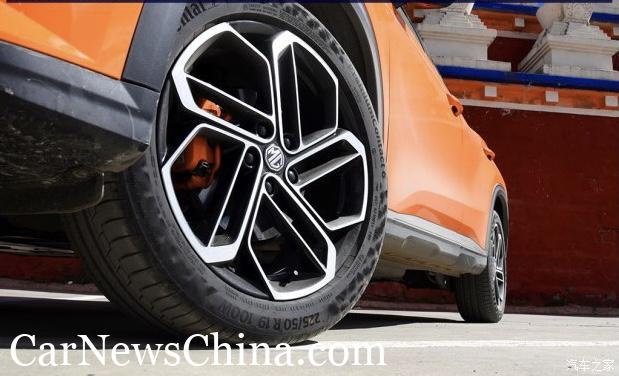 MG ONE uses a dual-side four exhaust tailpipe design in the rear end. Visually, it looks more like a sports car.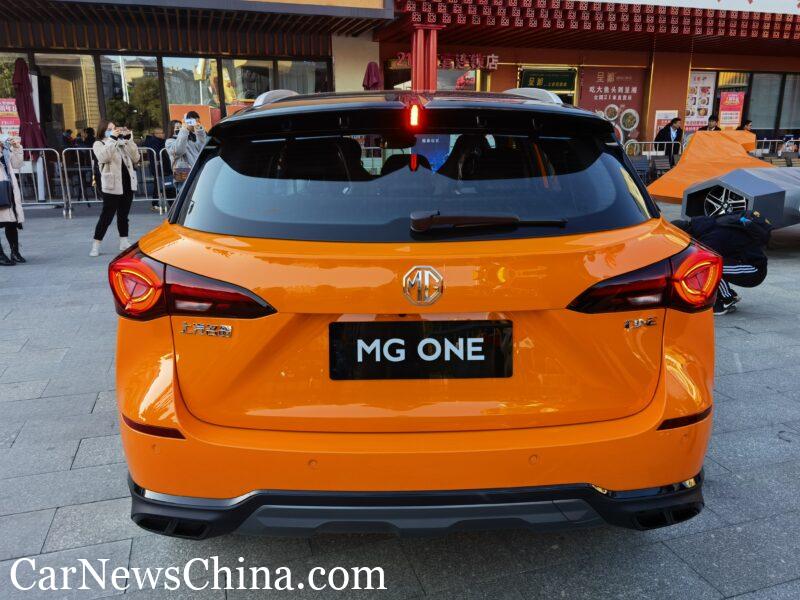 Interior
The dashboard is equipped with a tripod touchscreen cluster. The left side for controlling the center-lock, windows, and side mirrors. A new Banma driving system will also be the first time used for production vehicles. For the Banma system. It uses Qualcomm snapdragon 8155 chips, the maximum dominant frequency of 8-core processor can reach 2.42Hz and with a 700MHZ GPU to deal with the graphics.
MG One performs as other regular compact SUVs for the inner space, big enough for daily commute families.
Power system
MG One is equipped with a MEGA Tech 1.5T Pro high-efficiency ICE. The maximum power is 181 hp (133Kh), peak torque reached 285 Nm. Compared with other SAIC 1.5 T passenger vehicles using dual-clutch transmission, MG ONE is using a Bosch CVT transmission instead. Aimed at more comfort, the ECU not only uploaded a standard driving model also brought a SuperDrive model, which makes the gas pedal react more sensitive.

Suspension
To provide a more comfortable drive feeling, MG ONE uses the Macpherson stud in front, and multi-link independent suspension in the rear combines the CVT, the relative and smooth on-road feedback.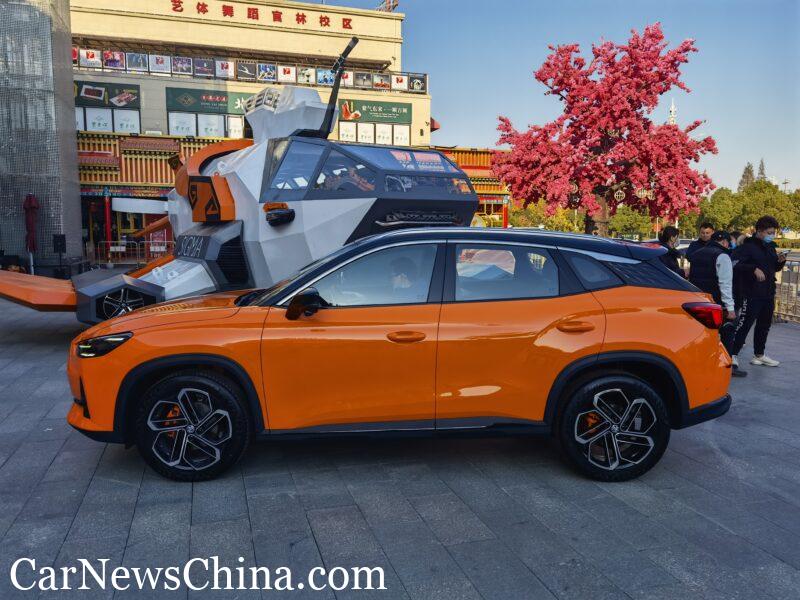 Sum up
MG One is a vehicle that aims at the younger people market. From its appearance and AI control system, we can see SAIC designed in a fashion style with the 1.5T ICE and CVT in powertrain system, the overall looking of this car is a good shape. However, the whole China vehicle market is walking towards NEV. Can the traditional ICE still be a competitor nowadays?
MG says they will sell the One globally, and besides, in China, it will also be produced in India.
Source: SAIC, Autohome