This is the Geely Xingyue L Thor Hi·X, Geely's new top model SUV. Even though it is obviously based on the Xinyue L, the Xinyue L Thor Hi·X is positioned as a separate car in Geely's ever expanding lineup. The Thor Hi·X has its own distinctive design elements, like the partially closed grille, a white lightened Geely logo, different bumpers, and different alloy wheels. The changes work very well, making the Thor Hi·X a great looking car.

The current Xinyue range. From right to left: the Xingyue SUV-coupe, the Xingyue ePro hybrid SUV-coupe, the Xingyue S SUV-coupe, the Xinyue L SUV and the new Xingyue L Hi·X SUV. The naming situation is interesting: The full name of the vehicle is 星越L雷神Hi·X, or Boyue L Leishen Hi·X. Leishen means 'Thor', as in the ancient god. However, on the car itself, Geely simply calls it 星越LHi·X, without the 雷神 part. This kind of naming confusion is not uncommon in China, and certainly not at Geely. It'll probably pan out sooner or later.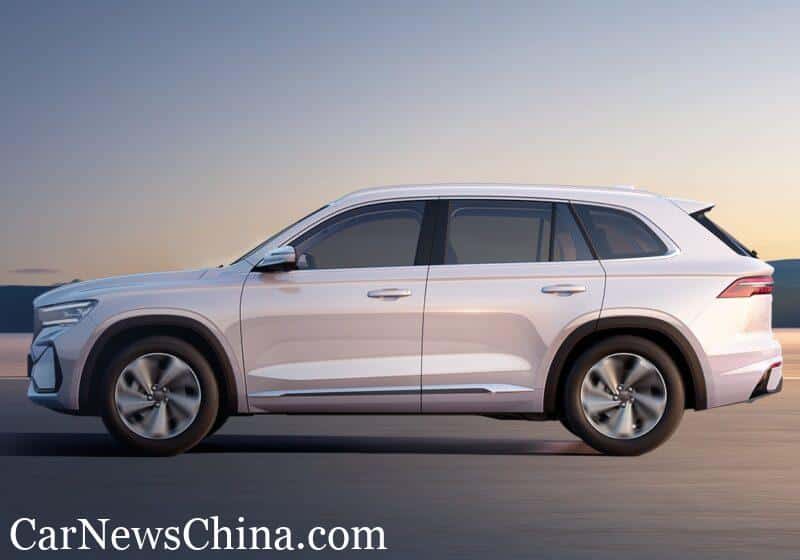 Back to the car. The Hi·X has an advanced extended-range electric vehicle (EREV) hybrid power train code named DHE15. It combines a 1.5 turbo four-cylinder petrol engine with an electric motor. The petrol engine only charges the battery, it doesn't directly power the wheels. Output is a decent but not overly impressive 150 hp and 225 Nm. Output of the electric motor isn't known yet at the moment.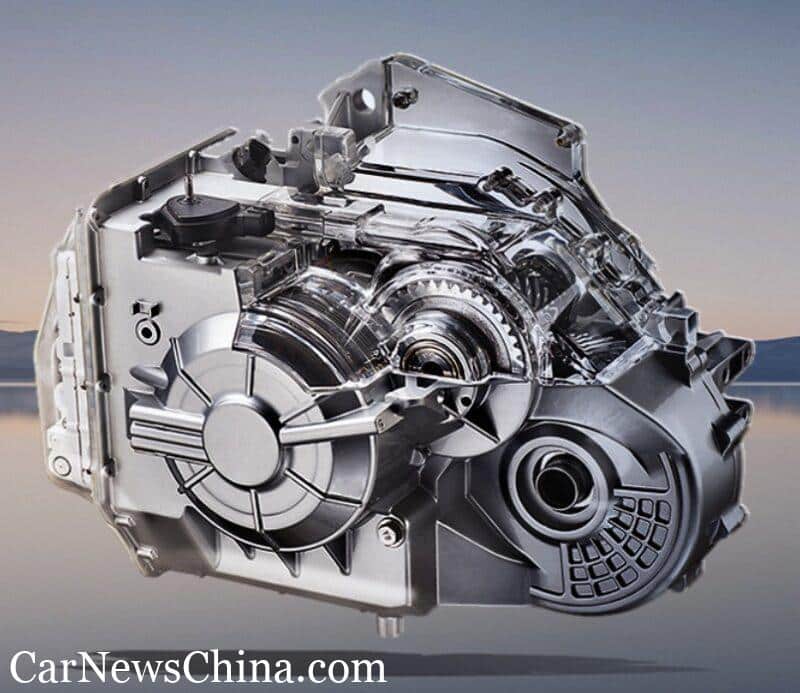 The power train uses a unique 3-speed electric drive gearbox called DHT Pro (pictured). Geely claims the power train has a thermal efficiency of 43.32%, a maximum hybrid range of 1300km, and a fuel consumption of 4.3 liter per 100 kilometer. The 0 to 100 sprint takes 7.9 seconds.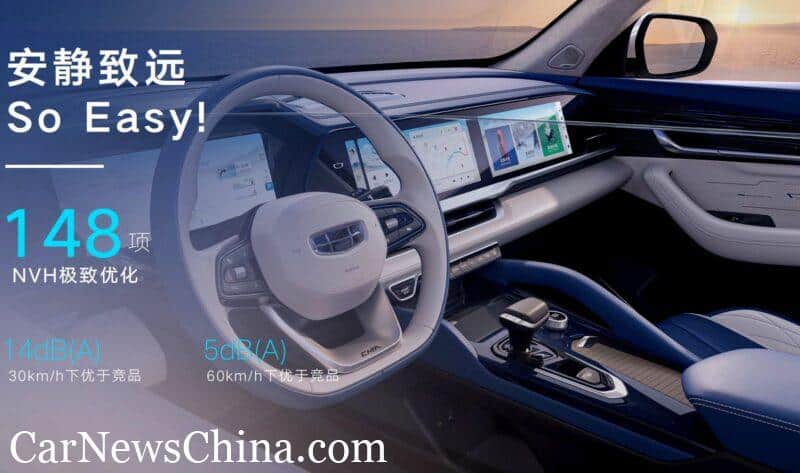 The interior looks very modern too, with a 30screen setup, lots if fine leather, and even some wood. Geely is especially proud of the noise level inside the cabin, which stands at only 5 dB(A) at 60 km/h. Note the CMA lettering on the bottom of the steering wheel, referring to the Geely-Volvo CMA platform. Geely is very proud of this platform, earlier we met the Xingyue S SUV-coupe with CMA-branding all over. The operating system is Geely Galaxy OS, with over-the-air updates and Huawei HiCar pre-installed.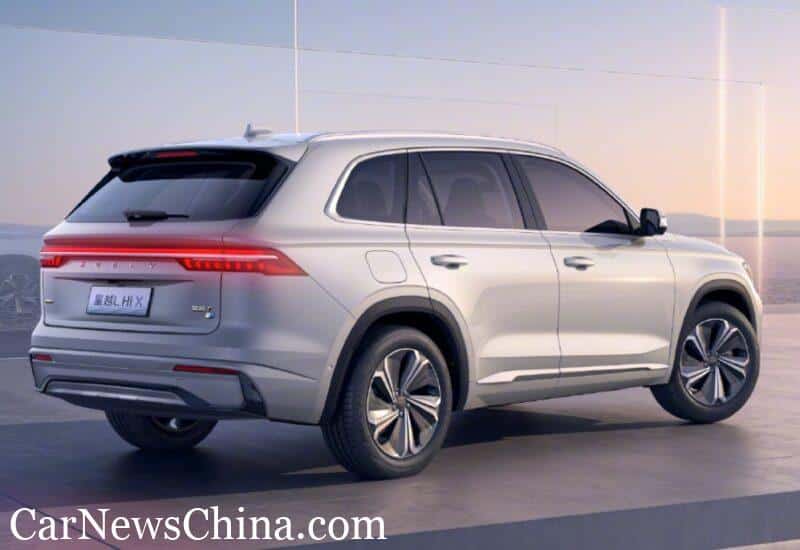 The Geely Xingyue L Thor Hi·X will be officially unveiled in early 2022, followed by a launch on the Chinese car market in March. When more details emerge on the power train we will update this article.