On January 25, BYD's 70,000th pure electric bus officially rolled off the assembly line, with a 13-meter one leaving the bus base in Hangzhou to be delivered to Sweden.
BYD's bus in China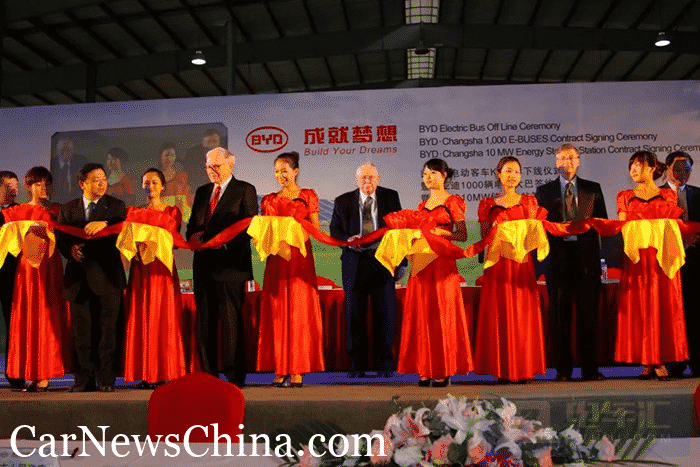 In 2008, BYD launched its first mass-produced plug-in hybrid electric vehicle (PHEV) – F3DM; Two years later, BYD's first pure electric bus – K9 rolled out under the witness of Warren Buffet – an early investor in BYD who was present when the first BYD K9 bus was produced. Munger and Gates were also there; it was massive news in China.
In 2011, BYD put 200 new K9 to serve the Shenzhen Universiade, which was the first time to realize the commercialization and scale-up in the world. Like with the BYD e6 taxi, BYD's EV buses were initially used mainly in Shenzhen City. Later on, they expanded further into Guangdong and then to the rest of the country.
BYD buses are sold overseas
At the same time, BYD has also taken to the world stage, attracting visits from the United States, the United Kingdom, Australia, Japan, and other developed countries; After winning Europe's first public bidding for electric buses in 2012, it has entered overseas markets such as Netherlands (BYD European headquarters is in Rotterdam, Netherlands), Italy, the United States, Germany, and Korea.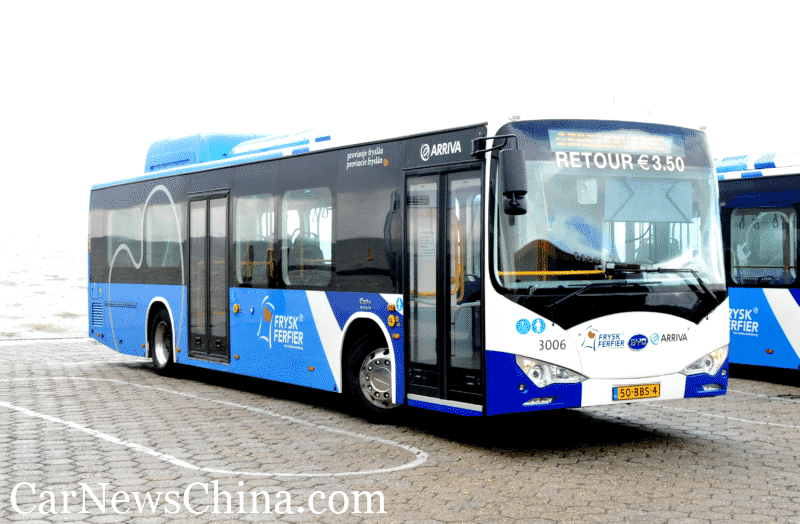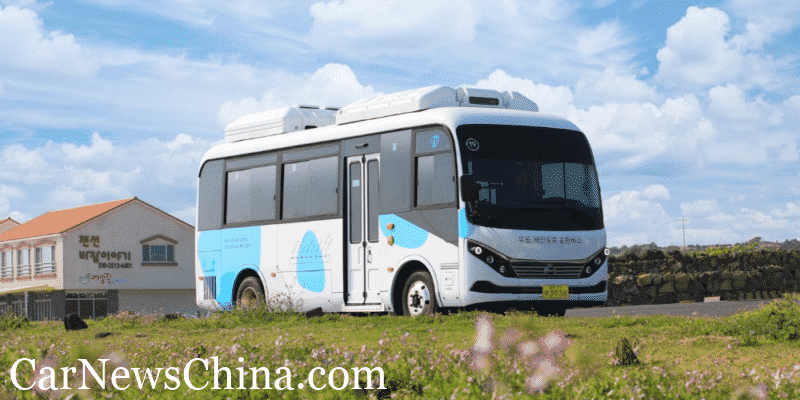 The 13-meter pure electric bus, launched in Hangzhou, has left for Sweden and will be used as an inter-city bus in Skane. What's more, BYD first hit the Swedish market in 2015 and has won orders for over 200 pure electric buses. From 2013, the first stop – Schiermonnikoog in the Netherlands, to 2018, the company has successfully covered the European, The United States, Japan, South Korea, and other automotive markets.
BYD also announced a new school bus for the U.S. market on Wednesday. Type A will have LFP batteries, 225km range. There will be three versions ranging from 7 m to 8.1m in length. The 150 kW DC charging will be supported.
Up to now, BYD has delivered more than 70,000 pure electric buses to its global partners, with a total mileage of more than 5.5 billion kilometers, covering 50 countries and regions and more than 300 cities around the world. Considering the increasing worldwide demand for green-energy buses, we expect BYD's sales to keep growing soon.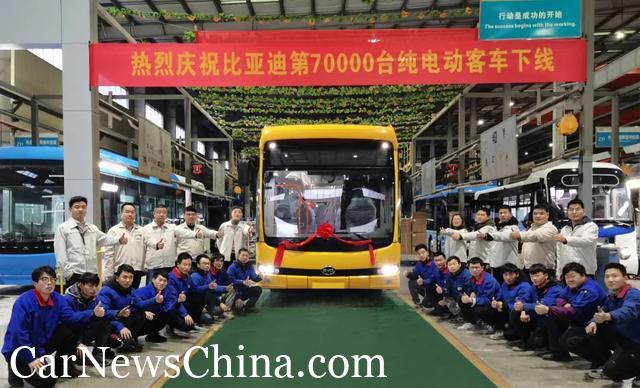 Source: China Commercial Vehicle Network, BYD