Chery has begun the production of the Omoda 5 mid-size SUV. 'Omoda' is the name of a new series of high-mid-end SUVs. The series will be positioned above Chery's Tiggo SUV series and the Arrizo sedan series. Where most other Chinese car makers launch 'brands,' Chery somewhat stubbornly keeps it going with 'series,' always using the Chery name first and then the series name.
Omoda 5 will also hit the international market in the middle of 2022.
What is Chery Omoda 5?
Chery Omoda 5 was previously known under code name X-C. It was officially presented on Auto Guangzhou 2021. Omoda is the name of the new Chery SUV series. Chery chose this name from 10,000 suggestions, with the letter "O" representing "brand new" while "Moda" means a fashion trend, according to Chery. The size of this car is 4400/1830/1585mm with a wheelbase of 2630mm.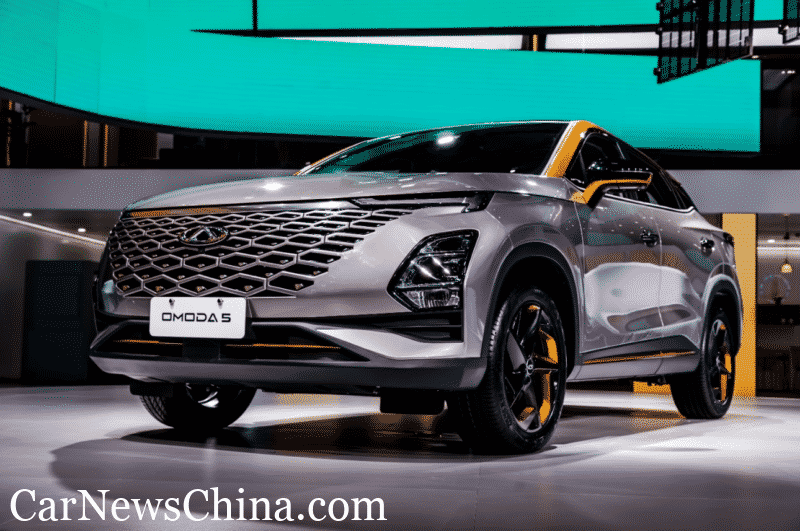 Omoda 5 has a 1.6-liter turbocharged ACTECO engine with 197 hp and 290 Nm. This engine is equipped with 7DCT transmission. In the future, it will get a naturally aspirated 1.5 engine, turbocharged 1.5 + 48V mild-hybrid one, and even become fully electric.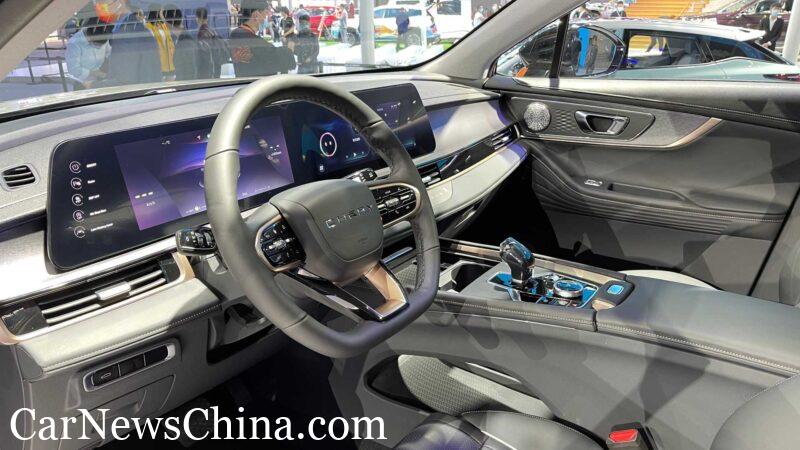 Earlier, Chery shared that Omoda 5's core audience is Gen Z – people born in the late 90s and early 2000s. This way, Chery put a distance between Omoda and Tiggo series. Later at least three more "Omoda-cars" will be presented.
Omoda 5's production started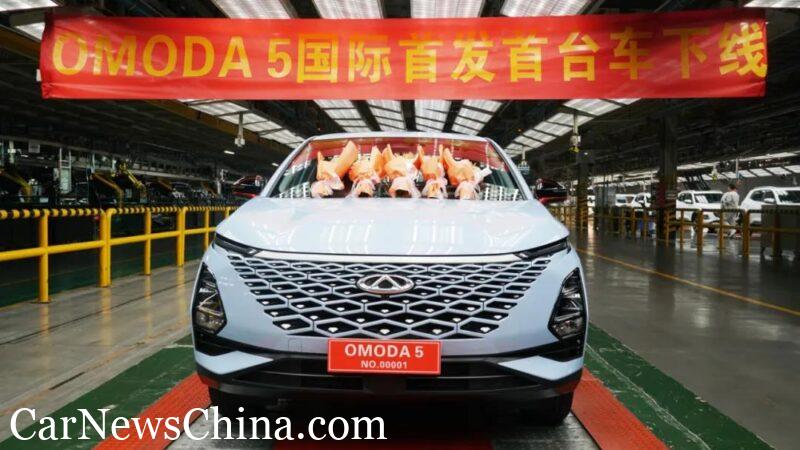 The production of the Omoda 5 has started in Wuhu, Anhui province. Right now, only the most powerful SUVs with 1.6-liter engines are assembled. In a 1H of 2022, Omoda 5 will enter the Chinese market. It will arrive in Russia, Europe, Australia, and New Zealand a bit later. The expected price of this car in China is 110,000 – 150,000 RMB (17,300 – 23,590 USD). Omoda 5 will rival Geely Coolray and Haval Jolion (First Love) in China.